"That's Not Cheating" : Eagles' Jake Elliott Refutes 'Foul Play' Accusations After NFL Issues Memo For Foreign Objects on the Field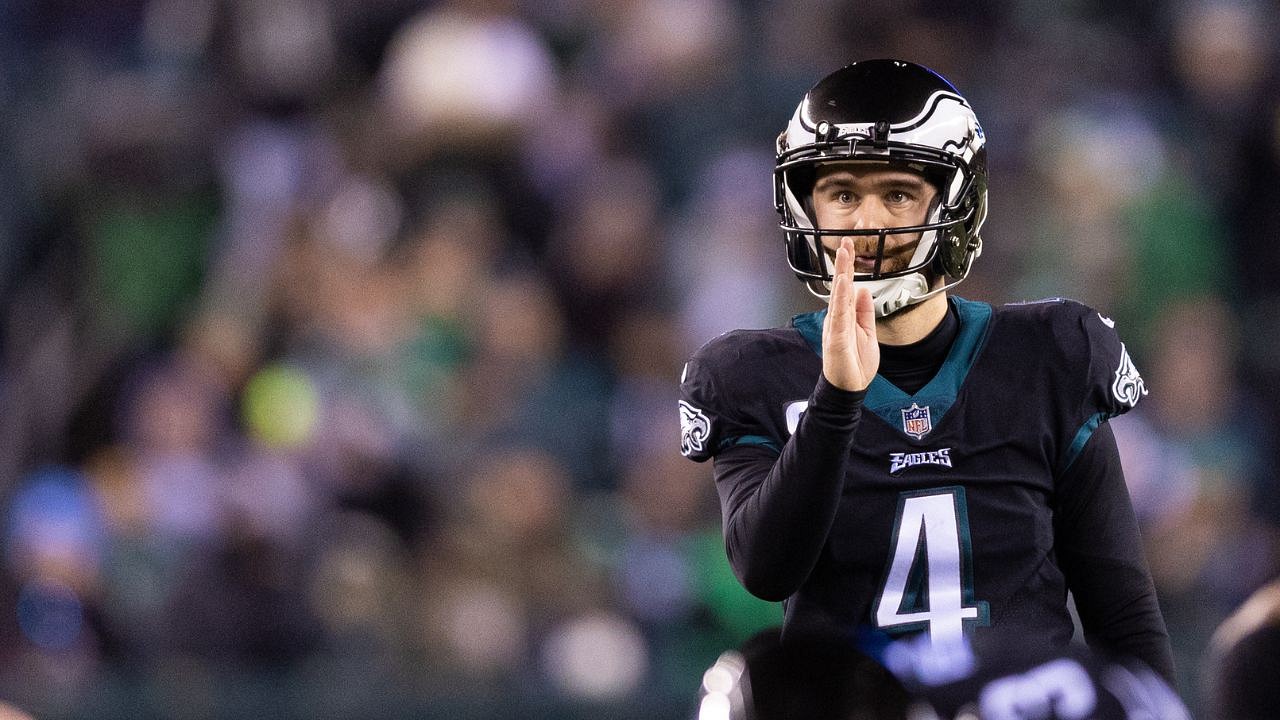 NFC's top seed team, the Philadelphia Eagles, is drawing flak ahead of their divisional playoffs game. Reportedly, the NFL has sent its matchday officials a memo, suggesting that they keep an eye out for foreign objects on the field. This comes after a video surfaced recently, showing Eagles' holder Arryn Siposs using a white object to place the ball on for kicker Jake Elliott to kick.
According to NFL rules, using any object to help the kicker in his duties, no matter its size, is illegal. However, Eagles' kicker Jake Elliott claims that they are not doing anything illegal. Speaking to NJ.com, he says, "We've always used something that's within the rules. It's just literally to mark the spot. It's part of the playing surface, like a piece of grass or something like that."
Elliott also claims that the Eagles spoke with league officials, and they understand that it is not illegal. "When we talked to them, we explained what we're doing, and they saw what we were doing. Probably 30 teams do it around the league. It's just a point of emphasis, and someone makes it bigger than it is. Everything we've done has been completely legal," he says.
Also Read: "We're Behind You, Bro" : Brett Maher Getting Words of Encouragement From CeeDee Lamb Amidst Horrid Misses in Wildcard Game is the Best Thing on Internet Today
Jake Elliott defends Eagles' kicking prop usage ahead of divisional playoff clash
The allegations of foul play against the Eagles come at a critical time for them. Their divisional playoff round against division rivals New York Giants is only a day away. This means if the NFL did think they indulged in foul play, it could very well result in them being disqualified, giving the Giants a win by default.
This would be heartbreaking, especially after the season that they've had. The Eagles have pretty much dominated the NFC, and for the first time in their history, had an 8-0 start to a season. QB Jalen Hurts has successfully led his offense in great drives, and the defense has been steady overall as well. For the first time since 2018, they look strong enough to fight for the Super Bowl.
That is if they manage to get past the Giants, who will naturally do everything to spoil the party in Philadelphia. They are fresh from pulling off an upset victory over the Minnesota Vikings last week. So they definitely do know a thing or two about facing much superior teams and beating them at their own game.
Unfortunately for the Giants, the Eagles also know their opponents very well. This season's 2 encounters between these teams saw the Eagles take the victor's spoils on both occasions. Sunday's game should be an electrifying affair judging by these facts alone. Who will come out on top in this divisional rivalry?
Also Read: Patrick Mahomes' Wife Brittany Mahomes Once Went Berserk on Referees After Chiefs' Loss Against Bengals Last Year
---
Share this article