Patrick Mahomes' Wife Brittany Mahomes Once Went Berserk on Referees After Chiefs' Loss Against Bengals Last Year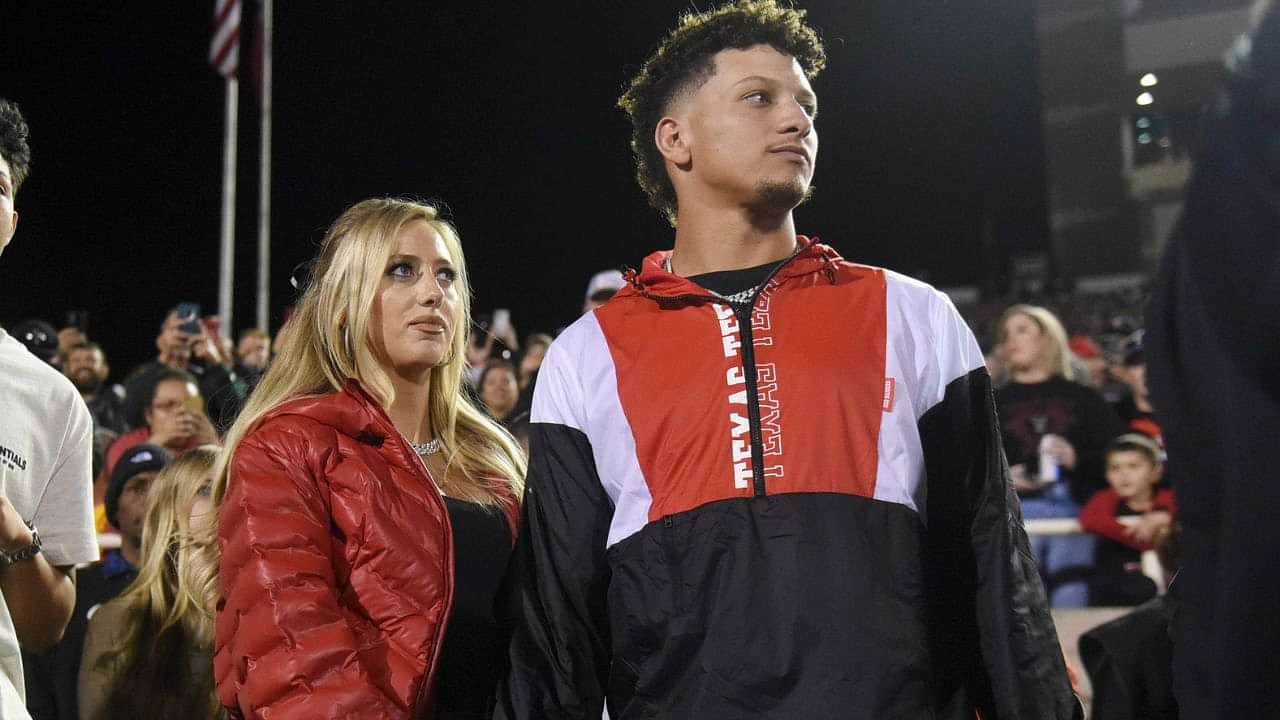 Kansas City Currents owner and Patrick Mahomes' wife Brittany Mahomes has a habit of setting off fireworks on the internet. Especially when the Kansas City Chiefs are at the receiving end of some dubious refereeing calls. With the Chiefs set to face the Jacksonville Jaguars in a high-stakes Divisional playoff game, one cannot help but take a look back to when she went berserk after the Chiefs lost a game.
In her defense, last season's week 17 game between the Chiefs and the Cincinnati Bengals was seemingly riddled with suspicious refereeing. In fact, more times than not, it was obvious that the Bengals have been dealt the better hand by the officials. Which triggered then-fiance Brittany Matthews to the extent that she tore down the referees on social media.
Loading embed tweet https://twitter.com/BrittanyLynne/status/1477749060916465664?ref_src=twsrc%5Etfw
Loading embed tweet https://twitter.com/BrittanyLynne/status/1477748388791734276?ref_src=twsrc%5Etfw
With her massive following on Instagram and Twitter, her comments spread like wildfire. It didn't take long for her fans to chime in with her and call out the referees for plotting against their beloved franchise. Even Bruce Arians, then head coach, said this about the truck load of penalties meted out to his team. "I'd like to comment on each one, but I don't want to be fined."
Also Read: "Maybe That Was Tom Brady's Last Game": Buccaneers Insider Rick Stroud Shares Insights on Veteran QB's Plans For Next Season
Patrick Mahomes sets off on journey to win the Super Bowl again with the Chiefs
With the possible social media explosion from his wife aside, Patrick Mahomes will be looking forward to winning his next game for the Chiefs. Not for any other special reason, but the fact that he wants another Super Bowl ring. Which will go very well with the one he already has.
The Jaguars are not going to be pushovers, though. Only a few days ago did they beat the Los Angeles Chargers by overcoming  27 point deficit to win 31-30. Beating the favorites to secure a matchup against the Chiefs is not a small feat. The Chiefs would be wise to keep this in the back of their heads.
What comes as a relief for the Kansas City outfit, though, is the presence of their star man. Patrick Mahomes' ability to come in clutch for his team whenever they need him to, has more often than not been the reason for their wins this season. Added to that, his magical plays have enthralled fans for the entirety of this season, making him the frontrunner for this year's MVP award.
Expect either an alley-oop pass or a gravity-defying play from Mahomes this weekend. Hopefully, in addition to securing the win for his team, he will showcase some of the tricks he has under his sleeve. Putting up a show should not be difficult at all for the future Hall of Famer.
Also Read: NFL Combine Bench Press Record: Who Has Benched the Most in NFL Combine's History?
---