"He Runs Like Lamar Jackson & Throws Like Josh Allen": Rich Eisen Names 2023 NFL Draft's Potential First Overall Pick & It's Not Bryce Young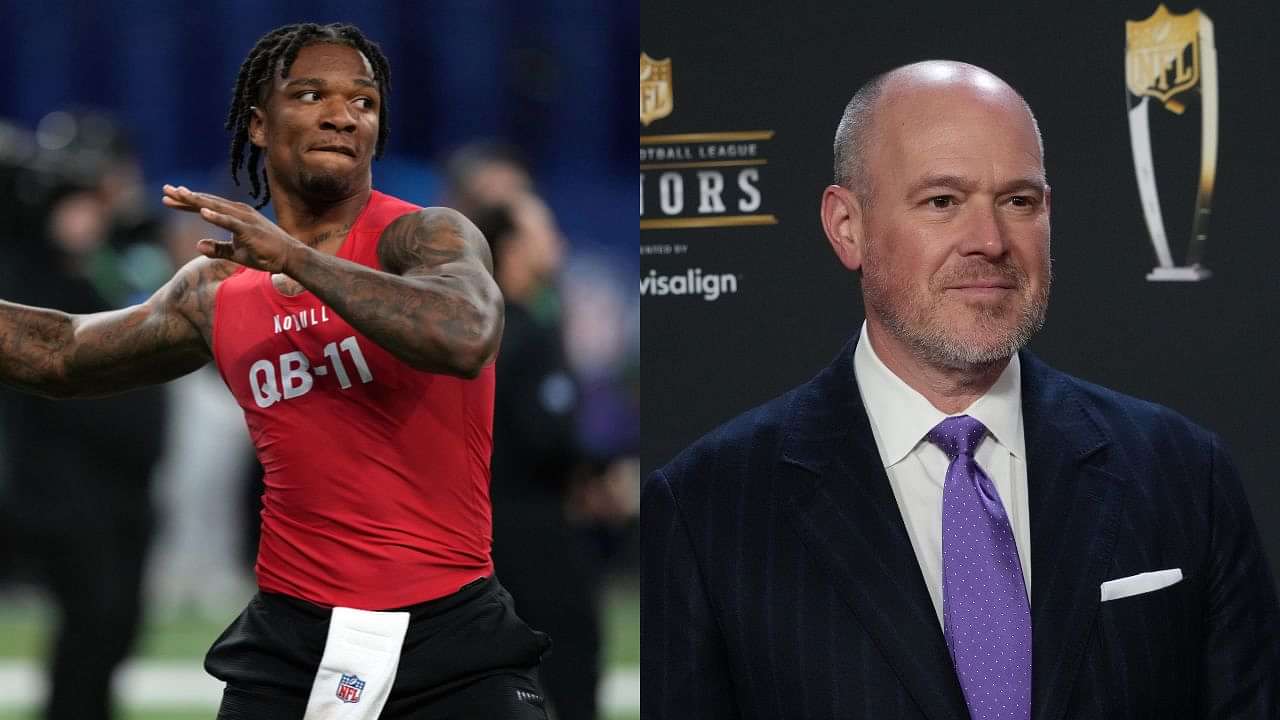 The NFL 2023 draft is not that far away and as always, there has been a lot of chatter about which college stars would end up making the cut. While many defensive linemen are also being looked upon with keen eyes by different franchises, we all know that quarterbacks are the most likely ones to fetch the big bucks.
Among the college quarterbacks who are expected to break the bank, Anthony Richardson's name sure pops up in the top four list alongside Bryce Young, C.J Stroud, and Will Levis.
Also Read: Where to Watch NFL Combine: Where is NFL Combine 2023 Happening?
Rich Eisen praises Anthony Richardson for his impressive run at Combine 2023
As it turns out, talking about the juiciest rumors he heard at the Combine, NFL analyst Rich Eisen recently claimed that Anthony Richardson could well be the no. 1 overall pick in the 2023 draft. "Don't discount Anthony Richardson as the first overall pick," Eisen said.
Agreeing with Rich, the other panelist reminded him what people are saying about Anthony. "He is built like Cam, he runs like Lamar and throws like Josh Allen." Eisen also claimed that right after Richardson completed his 40 yard run, people immediately started talking about how good he is.
However, the analyst also admitted that Richardson will need some luck to go his way as well otherwise, we have seen top college QBs fail big time in the NFL, just look at Baker Mayfield. Rich went on to state that not every quarterback gets a coach like Andy Reid or a team like Buffalo Bills, so a lot of things would have to go in Richardson's favor if he wants to be a top franchise QB.
Anthony Richardson's NFL Combine Stats
21-year-old Anthony Richardson featured for the Florida Gators in his college days. Standing 6 ft 4 in tall, Richardson weighs around 244 pounds. Compared to the likes of Bryce Young, Anthony sure has the physical attributes on his side.
Moreover, he also succeeded in grabbing quite a few eyeballs at the Combine by completing his 40-yard dash in 4.43 seconds. The talented quarterback also notched a 40.5 inches vertical which is nothing short of extraordinary.
Loading embed tweet https://twitter.com/StaceyDales/status/1632109599586152455?ref_src=twsrc%5Etfw
With so many teams looking to strengthen their offense, even if Richardson is not the first overall pick, he sure will end up fetching a hefty rookie contract due to everything that he has done in his football career thus far.
Also Read: C.J Stroud vs Anthony Richardson NFL Combine Stats: Is the Ohio State QB a Better Draft Prospect Than Anthony?
---