"It's hard for me to invite a guy who just started playing the TE Position": George Kittle explains why Tim Tebow wasn't invited to Tight End University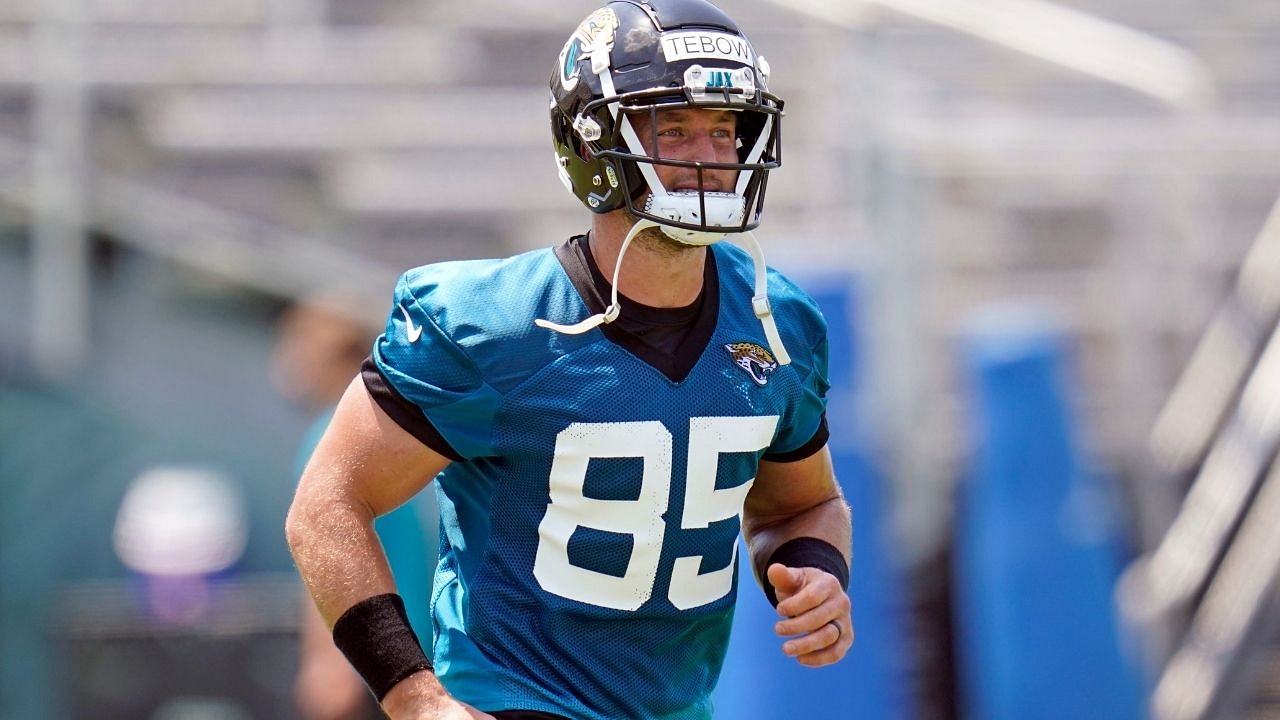 George Kittle and Greg Olsen will kick off the highly anticipated Tight End University in Nashville this week. However, while more than 50 tight ends will be present, Tim Tebow won't be one of them.
George Kittle and Greg Olsen's Tight End university will kick off this week before the beginning of Training Camp. The camp is a TE exclusive one and is a gathering of some of the best at the position in the entire league for a week of training, information sharing, and all-around improvement. However, the latest player to become a TE, Tim Tebow will not be present.
This week @gkittle46 @gregolsen88 & @tkelce are staging the inaugural Tight End University in Nashville. On Ep. 54 of the Pass It Down podcast, Kittle expressed his excitement to @fatnatsilver & me and gave some love to @Rackkwall83 & some lesser-known TEs… pic.twitter.com/JMXCmsVf4Y

— Michael Silver (@MikeSilver) June 21, 2021
The former first-round QB-turned TE made the 90-man roster for the Jacksonville Jaguars ahead of training camp. And both the Jaguars and Tebow will hope his 6-foot-2 240-pound stature will translate in the Pros.
George Kittle explained why Tim Tebow wasn't invited.
Tim Tebow spent 3 years as a QB from 2010 to 2012 but hasn't played a snap in the NFL spin. Kittle and Olsen joined the Pardon My Take podcast, and the 49ers' tight end explained why Tebow was excluded from the week-long event.
"So, nothing against Tim Tebow, but I found it hard to invite — I wish nothing but the best for Tim Tebow, and I hope he has a fantastic season playing tight end — but it's hard for me not to invite a backup tight end on, let's say the New York Giants, as opposed to inviting a guy who just started playing the tight end position because we do have limited spots," Kittle shared.
"I wish I could make it so every NFL tight end can come, (so) it's accessible to everybody. But what we tried to do this year, we wanted to pay for everything for all the tight ends that come to kind of make it a special event for all tight ends."
#49ers tight end George Kittle said why he did not invite Tim Tebow to TEU if he invited Tim, he would have invited all the backup TE"s from around the #NFL. He wished him the best and all the success in his transition. He invited all the top tight ends from the league. pic.twitter.com/WRuwRXxF3m

— NFL Update (@NFLUpdate247) June 22, 2021
Jaguars scouts and HC Urban Meyer have seen Tebow and person and believe his physical fitness is elite and he held his own in Jaguars minicamp this past month. But making the final 53-man roster before Week 1 will still be a big challenge.
Obligatory Tim Tebow Video of the Day #Jaguars | @FCN2go pic.twitter.com/S5NgkxoEbZ

— Mia O'Brien (@MiaOBrienTV) June 15, 2021
It should be very interesting to see whether Tebow will be able to make the final roster. If he does, he just might secure himself an invite to the next Tight End University.
Also Read: NFL Trade Rumors: Top 3 Trade Destinations for Philadelphia Eagles TE Zach Ertz
---