NFL fans believe Kyle Shanahan can bring Tom Brady out of retirement once more after 49ers disappointing season finish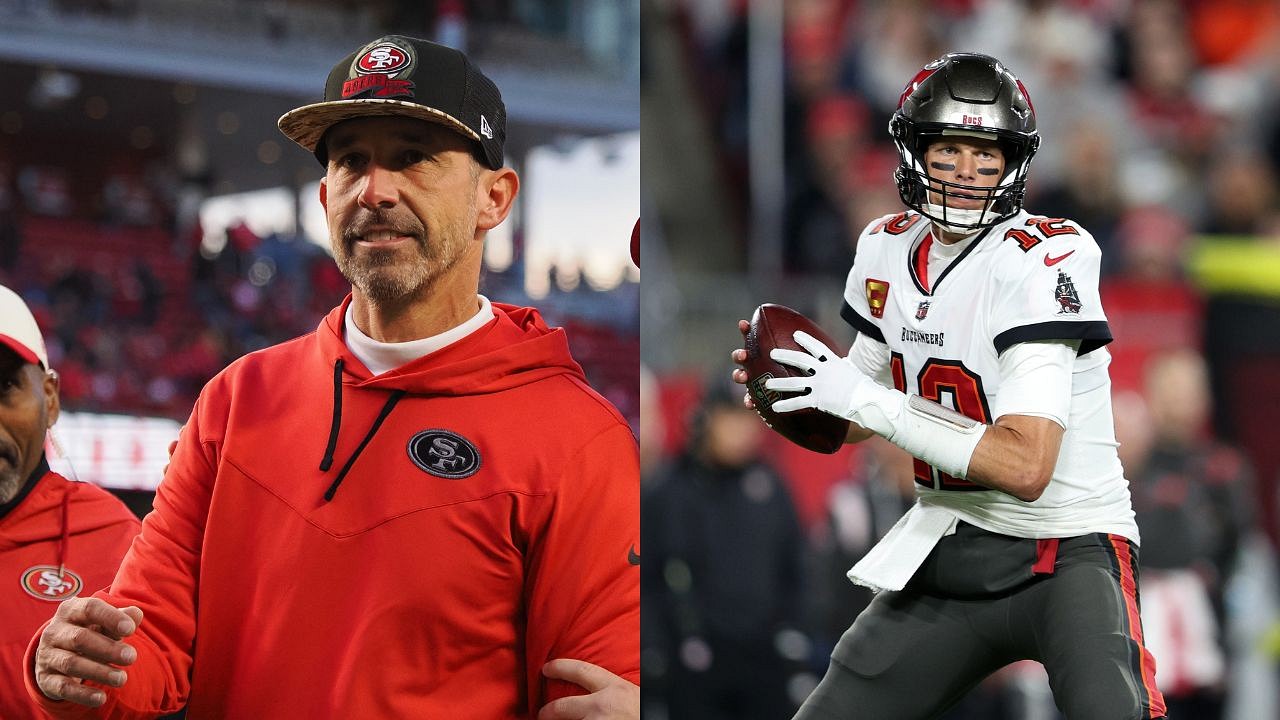 Tom Brady did it. He announced his retirement "for good" this time, marking the end of his career once and for all. However, some fans believe that one NFL coach can bring him back.
Brady didn't have the greatest ending to his career, going out in a blowout loss in the Wild Card round, but as a whole, his career was a massive success.
After all, he's not the NFL GOAT for nothing. 7 Super Bowl wins are plenty to do all the talking, but if that wasn't enough, Brady went and set or broke perhaps every record to exist.
Here's a list of NFL records owned by @TomBrady

(via @CBSSportsHQ ) pic.twitter.com/U0zxLrPlEx

— Todd Fuhrman (@ToddFuhrman) February 1, 2023
Now, Brady will look forward to his broadcasting career with FOX, the company he signed a 10-year, $375 million deal with. However, other fans believe there's still a small chance that the GOAT may not be done yet.
Truly grateful on this day. Thank you 🙏🏻❤️ pic.twitter.com/j2s2sezvSS

— Tom Brady (@TomBrady) February 1, 2023
Also Read: Roquan Smith's Net Worth: After Striking a $100 Million Extension Deal With The Ravens, Here's How Much The Star Linebacker is Worth
NFL fans believe Kyle Shanahan can bring Tom Brady back
There were several rumors going around about where Tom Brady's career would go after this past season. Many had an idea that he would be retiring, but several others thought he'd ditch the Buccaneers for a new team.
The teams with the most heat were the Raiders and the 49ers. Both teams featured stacked offenses with coaches that Brady would gel with. However, the 49ers also had the advantage of being his hometown team.
Other than that, they've also been wildly successful in the past five years, making the Super Bowl and the NFC Championship Game another two times.
Their quarterback position has been holding back them though, and that was more than evident in this year's title game when Brock Purdy went down with an injury. In the past, Jimmy Garoppolo simply wasn't enough.
Many fans believed that with Brady, Shanahan would simply be unstoppable as the 49ers already had a Super Bowl-winning roster to compete with. Now those same fans believe that if Brady does come out of retirement, it's going to be Kyle Shanahan who drags him out of it.
There is one man who can change this around. And he will. Kyle Shanahan has now had 4-5 seasons collapse in front of him. The QB has been a big reason. TB gives him a qb who doesn't get hurt and when motivated doesn't lose. Why would Tom do it? Well- it's his hometown team, he's

— Freddal (@fredddal) February 1, 2023
Also Read: Old Conversation Between Tom Brady & Julian Edelman Reveals the Secret Behind GOAT QB's Success
---
Share this article