NFL Trade Rumors: Top Players Who Can Get Traded Before The 2021 NFL season Including Stephon Gilmore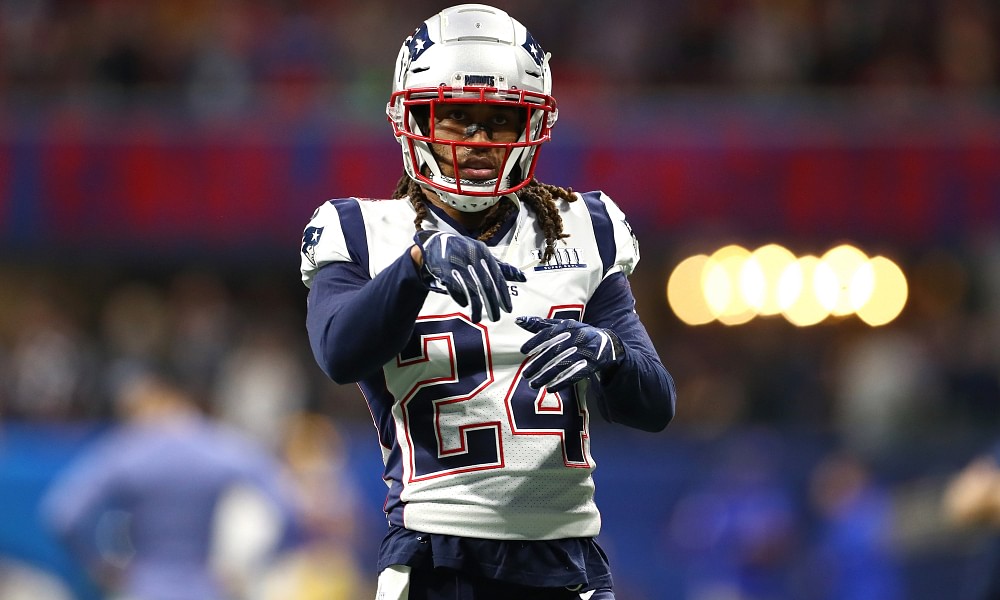 NFL trade rumors: This offseason has already accounted for various major trades and signings. Here's a list of the top trade candidates before the season starts: 
Teams have undergone various changes in the past couple of months. Most recently, the Julio Jones trade to the Titans. However, here is a list of players who could be traded as early as today:
1. Stephon Gilmore, New England Patriots: Cornerback
Gilmore and the Patriots have reportedly reached a standstill in contract negotiations. Here is what could possibly be the issue – Gilmore is making $7.3M in new money, 24th among CBs. But he also has the biggest cap hit among CBs at $16.3M.
Hence, both teams would be struggling to find the ideal deal that would pay Gilmore as well as keep a low cap hit. For a player like Gilmore, he is being paid well below market value for his caliber.
Players and teams have already reached out to the veteran cornerback. Most recently, Rams cornerback Jalen Ramsey started recruiting Stephon Gilmore:
Yo @BumpNrunGilm0re what's good my dawg?

— Jalen Ramsey (@jalenramsey) June 14, 2021
Possible trade destinations: Cowboys, Seahawks, Jets
2. Aaron Rodgers, Green Bay Packers: Quarterback
Rodgers leaving the Packers has been a big storyline this offseason. The 2020 NFL MVP hasn't attended the Packers OTAs yet, but Skip Bayless believes Aaron Rodgers "will be a packer till death do him part".
While the contract negotiations and the holdout continue, many reporters believe the 37-year old quarterback will either be traded or become the highest-paid quarterback in the NFL.
Possible Trade Destinations: Broncos, Raiders, Washington Football Team
3. Zach Ertz, Philadelphia Eagles: Tight End
As expected, he hasn't participated in the Eagles' offseason program and is waiting to be released or traded. Ertz may possibly sit out for months if needed.
Trading him would be difficult. He currently holds a staggering cap hit of more than $12.5 million. However, a team could trade for him and later renegotiate for a cheaper contract.
The Eagles would definitely prefer a trade rather than releasing him. This is so that they can get a draft pick or even a player in exchange.
Possible trade destinations: Colts, Titans, Cardinals
4. Jordan Hicks, Arizona Cardinals: Linebacker
Hicks is not expected to participate in training camp as per reports. However, the Cardinals have already found a replacement for Hicks by drafting linebacker Zaven Collins in the first round this year.
The 29-year-old had a 50.4 PFF grade last season while playing over 90% of the defensive snaps. The Cardinals might only get a late-round 2022 NFL draft pick in return for him.
Possible Trade destination: Bears, Bengals, Steelers
5. Jaylon Smith, Dallas Cowboys: Linebacker
Smith currently carries a cap hit of $9.8 million per overthecap. Trading him would provide the Cowboys with some flexible cap space to make other moves in free agency if needed.
The Cowboys drafted 2 linebackers in the years draft: Micah Parsons and Jabril Cox. So they have enough young talent at the position and that isn't the problem.
Possible trade destinations: Bengals, Titans, Raiders
More on NFL trade rumors: "Russell Wilson is going to be Seattle's quarterback" – Linebacker K.J Wright reacts to trade rumors
Also read: NFL 2021 predictions – Top 3 teams who can win the Super Bowl this season
---
Share this article