Super Bowl Ticket Cost 2023 vs Super Bowl Ticket Cost 1967: The Story of 72,400% Price Hike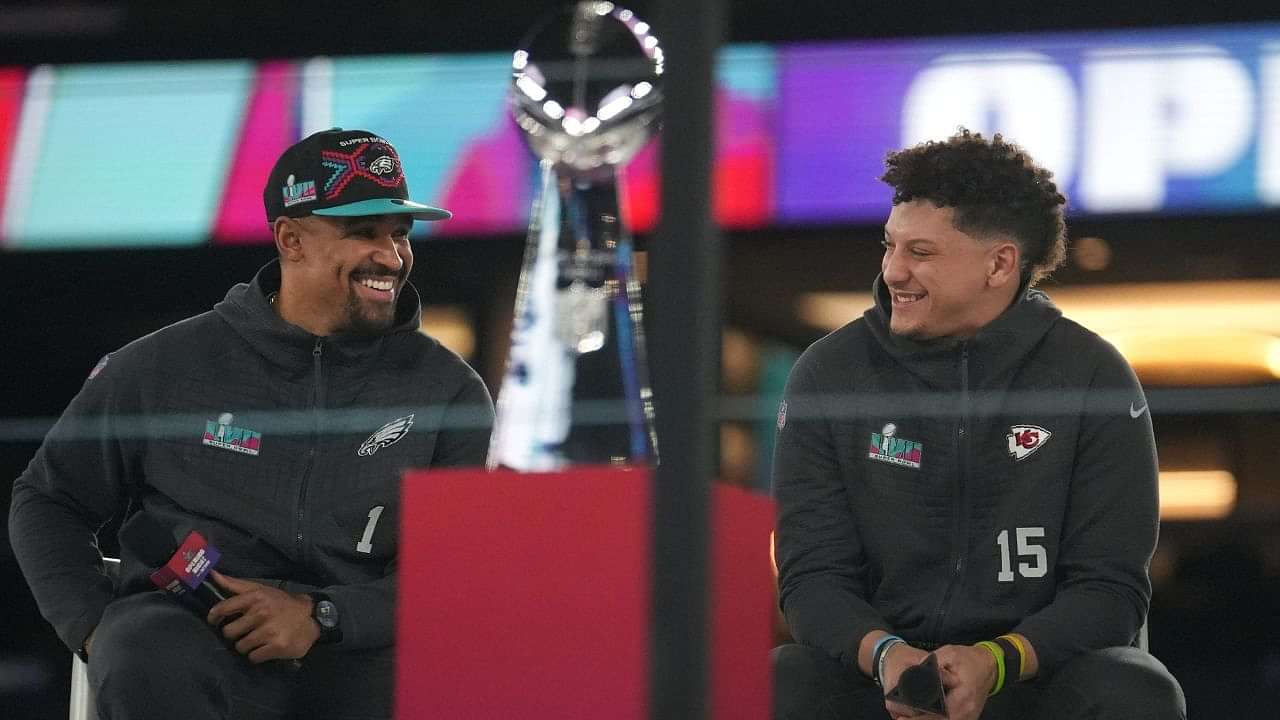 NFL is undoubtedly one of the biggest leagues on the planet. Fans across the world eagerly wait for the season and once it starts, the countdown to the Super Bowl also begins.
The Super Bowl is the biggest spectacle in the sporting world. Even the ones who don't really watch NFL games during the regular season, are compelled to watch the big finale. Simply because it is much more than just football.
The biggest stars in the world perform during halftime, remaining are spotted witnessing the game from the stands. The league makes enormous amount of money though advertising revenue, broadcasting rights and ticket sales. In fact, a 30 second Super Bowl ad will earn FOX around $7 million this season.
Also Read: Chiefs' heiress Gracie Hunt comes out in support of Jackson Mahomes & Brittany Mahomes ahead of Super Bowl LVII
Average Super Bowl I ticket price was $12, for LVII, it is north of $6,000
The first ever Super Bowl game was held back in 1967 between the Kansas City Chiefs and the Green Bay Packers in which the Packers thrashed the Chiefs by 35-10. At that time, it used to be an AFL vs NFL clash and both leagues didn't have much to do with each other apart from playing a single championship game.
Moreover, the average ticket price in the first ever Super Bowl, as per Andrew Petcash, was a mere $12. In fact the average player salary at that time was $25,000. 56 years later, the average Super Bowl ticket price is a whopping $6,076, a massive 72,600% price hike.
Loading embed tweet https://twitter.com/AndrewPetcash/status/1624785945777041408?ref_src=twsrc%5Etfw
As per Ticket IQ, Super Bowl ticket prices have actually gone down this time. The cheapest seat was available this time was $4,259 whereas last year, this number was around $7,000. In addition to this, the most expensive ticket was priced at $28,788 this time.
As far as the average player salary in 2023 is concerned, the number has risen from $25,000 in 1967 to $2 million this year. These are just incredibly fascinating and quite honestly, mind boggling numbers.
One of the biggest positives that comes out of organizing the Super Bowl is the amount of revenue it generates for the host city. Reportedly, Super Bowl will bring around $600 million to Arizona through different revenue streams.
Loading embed tweet https://twitter.com/AndrewPetcash/status/1624785954832515072?ref_src=twsrc%5Etfw
The stage is set, the players are eager to jump on the field and the world now eagerly waits for the biggest spectacle to get underway.
Also Read: "Serena Williams won AO carrying a child & Broncos won Super Bowl carrying me": Peyton Manning once served a few serious burns at the 2017 ESPYS
---