Tom Brady & Russell Wilson, Who Have a Combined Net Worth of $415 Million, Generously Donates to Damar Hamlin's Charity as it Crosses $8 Million Mark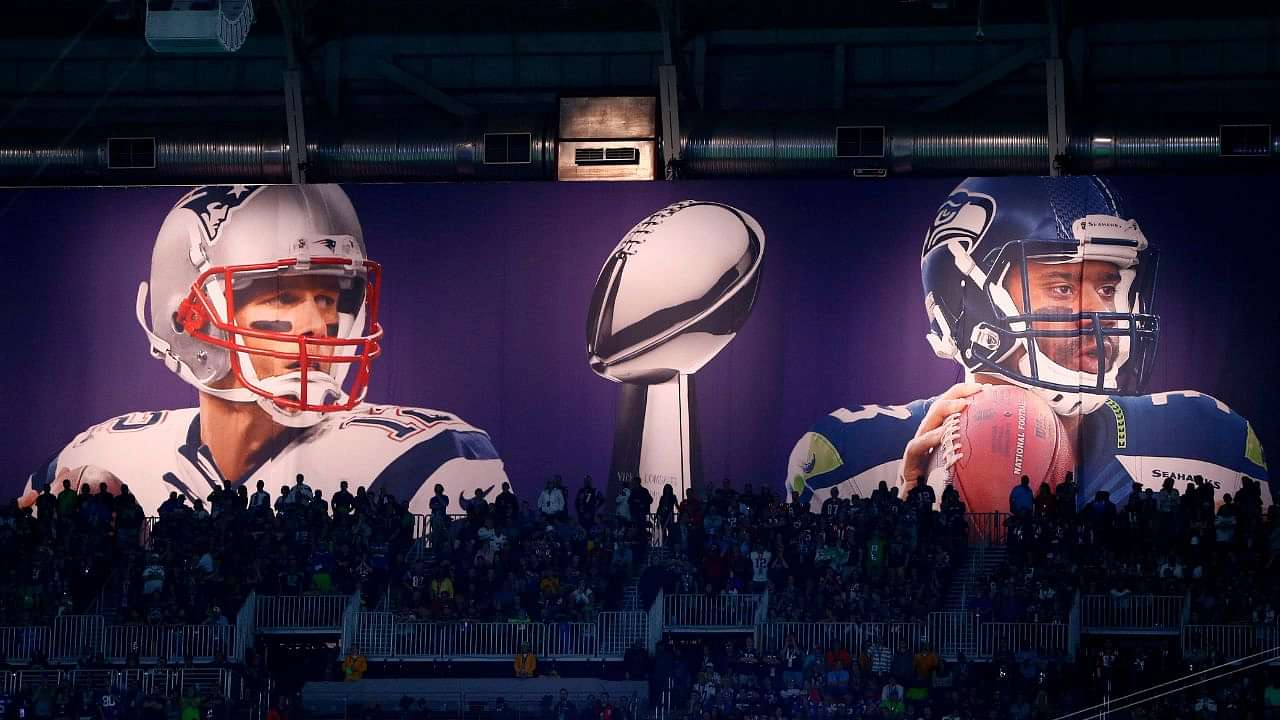 Damar Hamlin's injury really sent shock waves around the world. The way he collapsed on the field, right from the players on the field to everyone watching at home, absolutely everyone was left extremely terrified.
Thankfully, the man is an absolute fighter and is recovering at a miraculous speed. Recently, his breathing tube was removed and he also FaceTimed his team while they were having a meeting.
"Love you boys," was his message for his mates who were delighted to see their brother recovering so quickly. This really shows that great things can happen if the world unites for a good cause.
While it was indeed horrific to witness Damar's fall, the way even rival fans surrounded the UC medical facility, where he is getting treatment, is just fantastic to see.
Also Read: Chris Simms' "Anti-Jalen Hurts" Prediction Goes Horribly Wrong as Eagles Lose Two In a Row
Damar Hamlin's Foundation Has Now Received Over $8 Million
Moreover, there were a lot of people who weren't close to the medical facility but were whole heartedly praying for Hamlin to get better. To show their support for the star footballer, innumerable fans donated to Damar's charity which he started off to help out the less fortunate kids of his community.
Initially, the goal set for the GoFundMe was $2,500 but a few hours after Damar's injury, more than $650,000 were donated by his admirers. In fact, as per recent updates, more than $8 million have been contributed to Damar's charity by his well-wishers.
As it turns out, renowned celebrities are also not shying away from generously contributing to the noble cause. GOAT Tom Brady, who is worth around $250 million, has pledged to donate $10,000.
In addition to this, $165 million quarterback Russell Wilson and his wife Ciara Wilson have also donated $10,000 to the charity. New England Patriots and Robert Kraft have also donated over $18,000.
The way the world has come together to help Damar and his cause is mind-boggling. We all hope that the star footballer completely recovers and joins his team as soon as possible.
The cheers will be deafening when the fighter will take the field again for his team and most importantly, for his fans.
Also Read: Heisman Winner Caleb Williams Goes Crazy Viral After Painting "F*CK UTAH" On His Nails Before Crucial Game
---