Tom Brady's New Girlfriend: Instagram Bombshell Veronika Rajek Expresses Her Love For The Tampa Bay QB In Latest Viral Post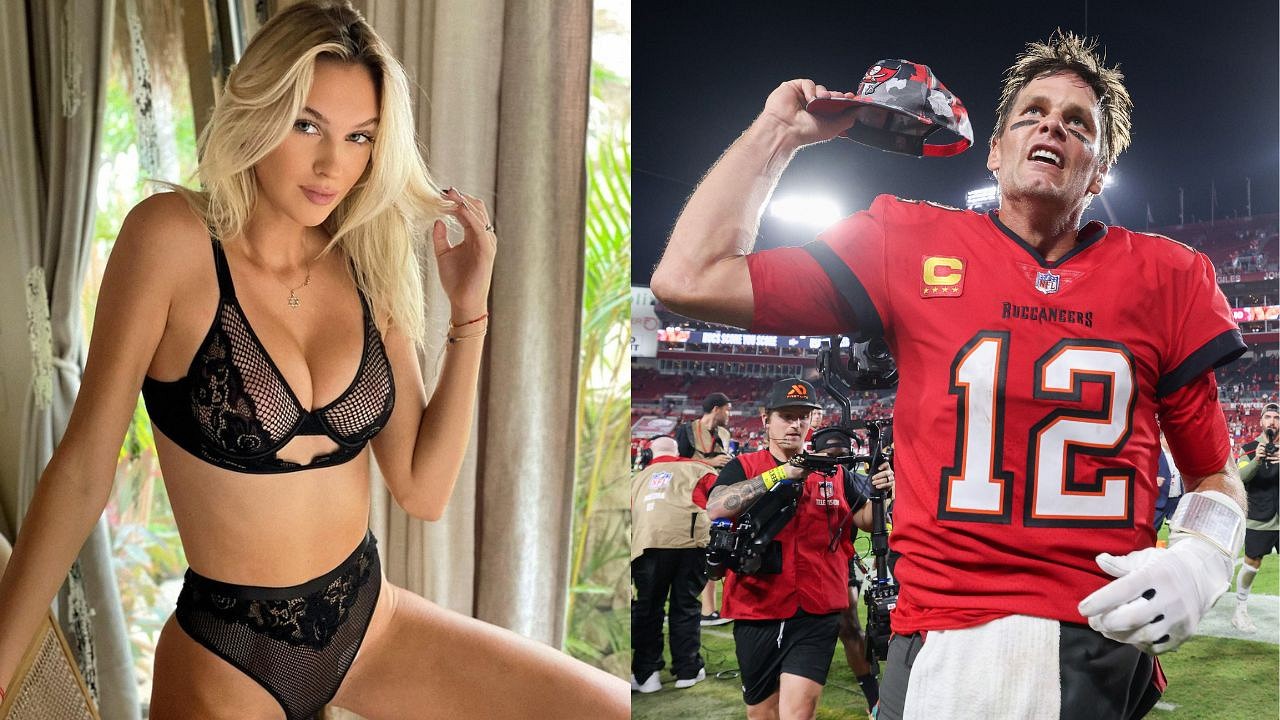 Tom Brady is an absolute champion. Even after winning as many as 7 Super Bowl rings, the man is showing no signs of slowing down. Although he started off rather poorly this season, Tom still has been able to work his magic at crucial instances.
Needless to say, he is having one of the worst years since he started of in the NFL, both on the personal as well as professional front. He recently divorced Gisele Bundchen and his financial investments haven't really worked out well for him.
The effect of what was going on in his personal life has also been visible in how he has behaved on the sidelines when the chips were down. Tom has been called out several times this year for throwing temper tantrums after failing to lead his side effectively.
Also Read: Tom Brady 100k Yards: How Many Passing Yards Does Tom Brady Have In His Career?
Veronika Rajek Expresses Her Love For Tom Brady In Latest Instagram Post
Something similar happened in the recent Monday Night Clash between the Bucs and the Saints. When Tom wasn't able to get the best out of his boys, he was seen fuming on the sidelines. Many thought it was time for another Microsoft Tablet to get buried but thankfully, Tom decided not to unleash his wrath on the innocent gadget this time.
Although his team struggled for most part of the game, Brady worked his magic in the final quarter to guide his side to one of the most famous come from behind victories this year. As it turns out, Instagram model Veronika Rajek, who was present in the stadium during the Bucs vs Saints game, was left spellbound by the GOAT Quarterback.
 

View this post on Instagram

 
"I saw the LEGEND and if somebody asks me again if I love Brady, yes I love him, and show me somebody who doesn't," Rajek wrote in an Instagram post after the Bucs victory.
"Even his haters love him because they know he is the GOAT. Tom Brady thank you for an amazing show," she added. In the post, Rajek was seen wearing a TB12 jersey.
As soon as Rajek's post went viral, fans started speculating that she might turn out to be the next love interest for the Tampa Bay QB. Innumerable models and celebs have expressed interest in dating Brady and although Rajek's latest post was game-related, adding her to the list of Brady admirers won't be wrong as her love for Tom suggests that she won't shy away from the opportunity of dating one of the greatest athletes of all time.
Also Read: Packers Fans React To Aaron Rodgers 3 Interception Game, Call For MVP To Retire
---
Share this article