Travis Kelce Girlfriend 2023: Has The Chiefs' T.E Moved On From Kayla Nicole?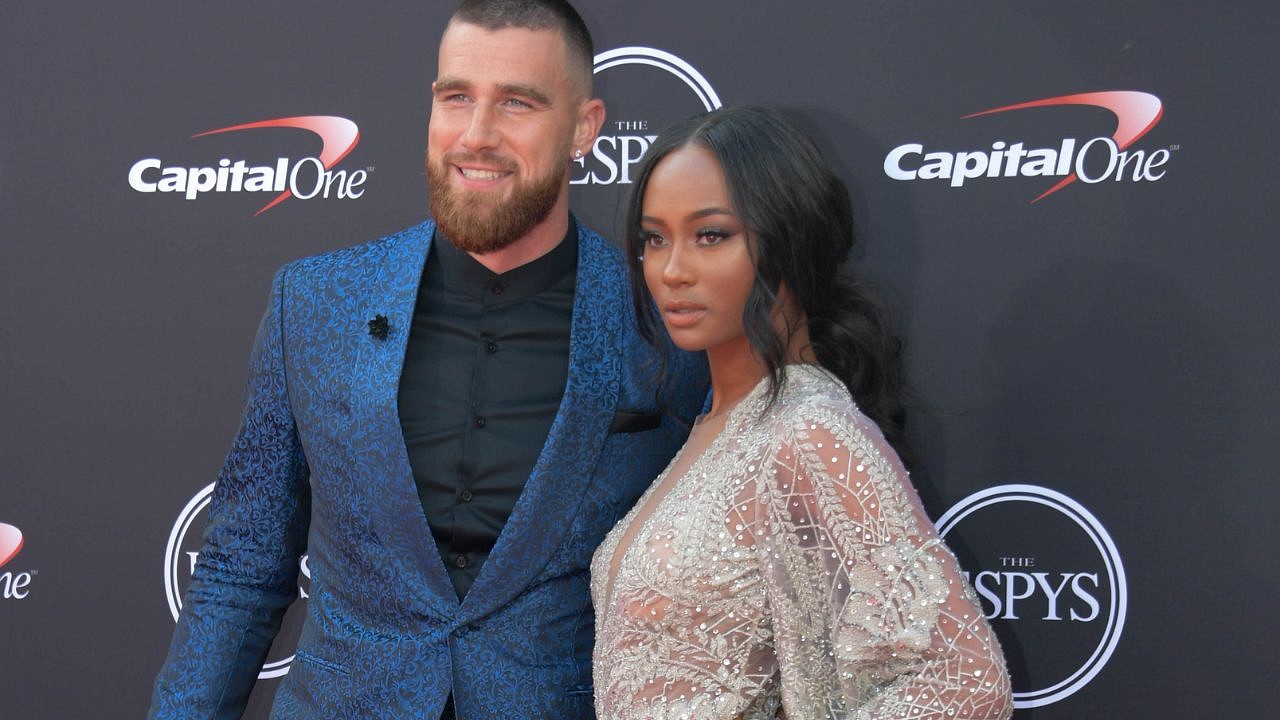 Travis Kelce is often regarded as one of the finest Tight Ends in the competition. Moreover, after Rob Gronkowski's retirement last year, there aren't many who can challenge Kelce for the top T.E position.
Roped in by the Chiefs in 2013 on the back of impressive performances during his college days in Cincinnati, Travis made Kansas City his second home. He has been with the team for a decade now and is showing no signs of slowing down.
Travis' record for the Chiefs is just unbelievable. 4x first team all pro, 3x second team all pro, 8x pro bowler, Super Bowl LIV champion, highest number of season with 1000+ receding yards for a tight end, most receiving yards by a T.E in a season and the list goes on and on.
There is absolutely no doubt about the fact that after Patrick Mahomes, Travis Kelce is going to be the biggest name in the Chiefs' squad when they will take the field during Super Bowl LVII.
Also Read: "Serena Williams won AO carrying a child & Broncos won Super Bowl carrying me": Peyton Manning once served a few serious burns at the 2017 ESPYS
Travis Kelce is not dating anyone at the moment
While Travis has done exceptionally well in his professional life, the last few months haven't been that good for him as far as his personal life is concerned. After dating for about 5 years, model Kayla Nicole and Travis ended their relationship a little while ago.
Talking about the challenges of single life, Travis, in an episode of the 'The Pivot' podcast, had claimed, "There's some ladies that'll just you'll see, it's just like it's almost every single day. Just a different note, or a different 'hey, what's up?' And it'll be for probably almost like a year straight. And it's just like, 'ah I don't know man. I don't even want to get into this'."
Moreover, crazy rumors started circulating when the news of Travis and Nicole's breakup was confirmed. Several reports suggested that Travis forced Kayla to pay half for everything. Addressing the rumors, Travis had stated, "Don't buy into that s-t. I would never say that I was supporting her. She had a very financially stable life and what she was doing in her career."
"You've got to be crazy if you think I'd never helped or gave her a couple dollars to grab some food or she gave me some money," Kelce had added. All this suggests that Travis will take the field during Super Bowl as a single man.
Also Read: Chiefs' heiress Gracie Hunt comes out in support of Jackson Mahomes & Brittany Mahomes ahead of Super Bowl LVII
---
Share this article