"Unite Ja Morant & Joe Mixon": Twitteratis Compare Bengals RB to Grizzlies Star as More Details About Ohio Shooting Emerge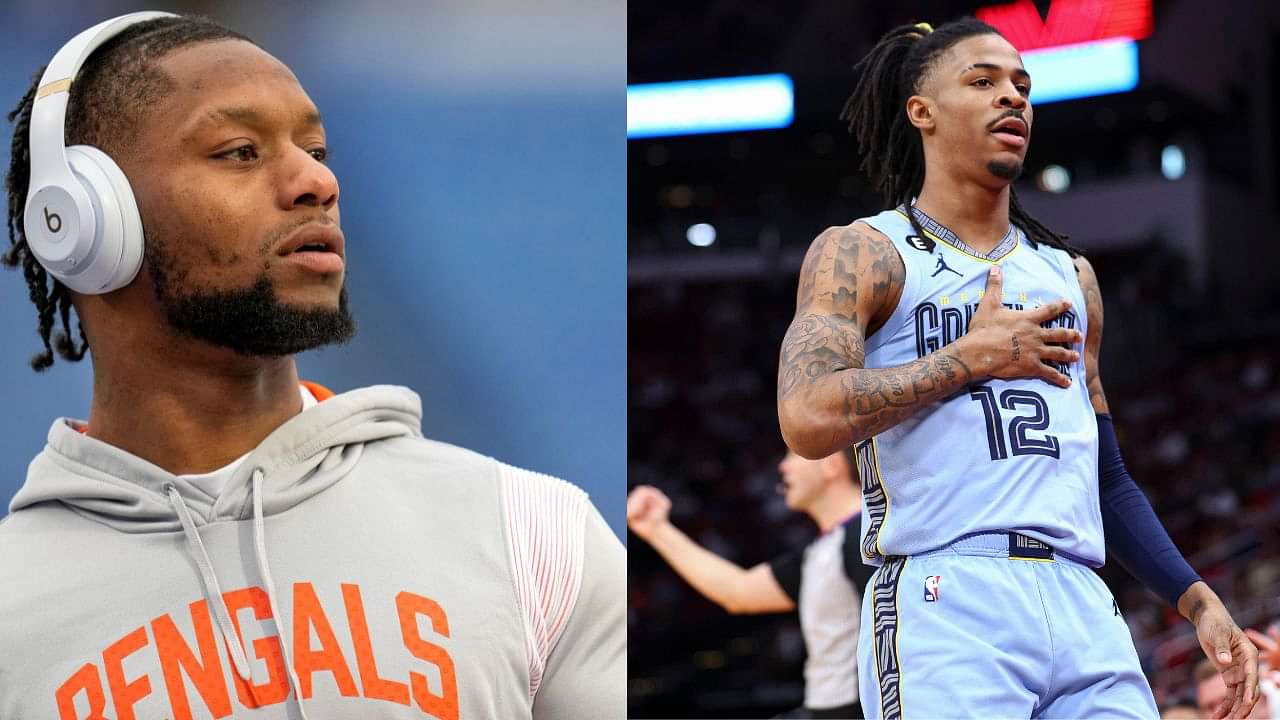 There is good news, then there is bad news, for fans of the Cincinnati Bengals, especially Joe Mixon. The good news is, Mixon was found not guilty of any crimes related to the shooting incident near his home in Ohio. The bad news is, his sister Shalonda Mixon and her boyfriend could be facing some serious jail time.
The incident in question occurred on March 6, when police officers responded to shots fired near Mixon's house. A 16-year-old was injured, though it was not fatal. Police at the time were unable to ascertain the shooter's identity. However, a thorough investigation has led to some serious headaches for the Mixon household.
Joe Mixon cleared, sister and her boyfriend could face serious prison time
During the incident, Mixon's sister was very vocal about how her brother was not involved in this at all. Though at the time it seemed like a compassionate plea from a sister. However, it turns out she was right all along. Her brother was not involved in the shooting, it was Shalonda and her boyfriend all along!
Hamilton County prosecutor Melissa Powers laid the facts of the case out during a press conference Thursday. According to her, Lamonte Brewer, Shalonda's boyfriend, shot 10-11 rounds at the 16-year-old kid police found injured on the day. Apparently, the kid was playing "Nerf wars" with a toy gun in the backyard. Joe Mixon was present at the scene with a loaded gun as well, though it was concealed.
Shalonda Mixon comes into the picture for picking up the shell casings off the ground and hiding them in a car. Shalonda and Lamonte were stopped by cops as they tried to flee, and found the gun in the trunk. The prosecutor says Brwere is facing up to 20 years in prison, and Shalonda could also be behind bars for 4 years.
Also Read: Aaron Rodgers Trade Stuck in Limbo? Jets & Packers Not Finding Middle Ground on Compensation Is Further Complicating Things
Fans make fun of Joe Mixon's plight by comparing him to Ja Morant
While Mixon's situation is rather upsetting, some fans on the internet couldn't help but draw comparisons with NBA star Ja Morant's situation. This is especially after it was revealed that Mixon himself possessed a loaded gun at the scene. While there was no shooting, Ja Morant came under fire for brandishing his gun in a strip club and live-streaming it on Instagram.
Loading embed tweet https://twitter.com/ThisWasVarennn/status/1632944555271094274?ref_src=twsrc%5Etfw
Loading embed tweet https://twitter.com/Gallosavedme/status/1633655820557910016?ref_src=twsrc%5Etfw
Loading embed tweet https://twitter.com/NFL_Memes/status/1633226115304112129?ref_src=twsrc%5Etfw
Loading embed tweet https://twitter.com/CementOrSoil/status/1633040380261453824?ref_src=twsrc%5Etfw
Loading embed tweet https://twitter.com/OkcDripSzn/status/1633060619912978433?ref_src=twsrc%5Etfw
Loading embed tweet https://twitter.com/iam_johnw/status/1632986609774632960?ref_src=twsrc%5Etfw
Joe Mixon is definitely not going to have an easy time around this. Even with the prosecutor not pressing charges against him, the media is only going to burn him at the stake. The only thing left for him to do is to get his head down and focus on playing. Will this event take a major toll on the Bengals' star?
Also Read: "Learn From Me" : Former NFL Receiver Pleads With Ja Morant to Learn From the Mistakes He Made That Ruined His Career
---