Veronika Rajek Refused to Work With Playboy as She Wants to Go the "Madonna Way"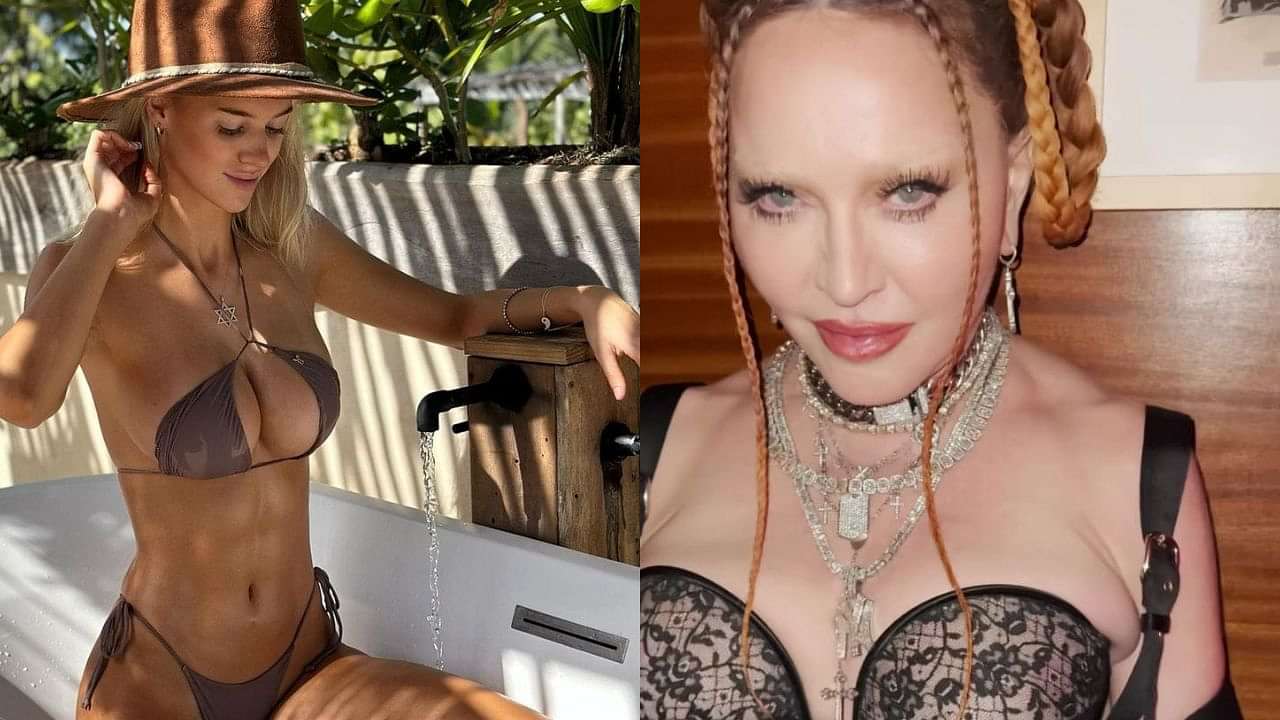 Veronika Rajek has quickly become a well-known entity in the world of the NFL. Although the Slovakian model made the headlines in the past as well for expressing exactly how beautiful she thinks she is, her popularity graph witnessed a massive upsurge after rumors of her dating NFL star Tom Brady started going viral.
Veronika had witnessed Brady's heroics in the Buccaneers vs Saints regular season game in December last year. Mesmerized by Brady's heroics, Rajek took to Instagram to share a few pictures in TB12 jersey with a lengthy caption showering love on the GOAT Quarterback.
Post that, rumors of Brady dating Rajek started spreading like wildfire. However, many reckon that Veronika is not actually interested in dating Brady and is just utilizing the rumors to gain attention.
Loading embed instagram https://www.instagram.com/p/Cl0UAS7OiHu/?utm_source=ig_embed&utm_campaign=loading
Also Read: Super Bowl 2023 Viewership: With 113 Million Viewers, Super Bowl LVII Becomes the Most Watched Program in Last 6 years
Veronika Rajek does not want to do n*de photoshoots
Whatever might be the case, one can't deny that Rajek has actually benefitted a lot from the dating rumors. Not long ago, she also appeared on the 'Pillow Talk' podcast where she talked in detail about the different aspects of her life.
The Instagram bombshell revealed that isn't very keen on going back to her home country as people in Slovakia don't give ample amount of respect to OnlyFans models like her. Veronika also revealed that she was a track and field athlete in her younger days due to which, she has a very fit body.
Moreover, when asked if she refused to work with Playboy, Rajek said, "yeah, I wouldn't do anything naked. A few years back, I wanted to do something like naked because I won't be forever young but I didn't find somebody who could make nudity a beautiful art and not sell it. You know like Madonna."
Rajek has made it clear even on her OnlyFans account that no one should expect nudity from her at any point as she is very firm about not doing anything like this even in the future.
As far as the Brady dating rumors are concerned, it seems like there wasn't much truth to that right from the beginning.
Also Read: Calvin Ridley Contract: Former Falcons Star Calvin Ridley Applies for Reinstatement With the NFL Post Indefinite Suspension for Betting Charges
---