Premier League clubs will discuss giving managers option to appeal for VAR decisions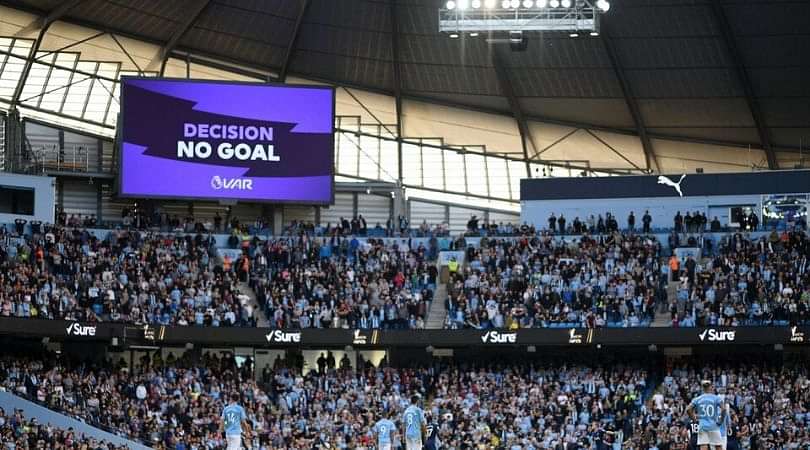 Premier League clubs will examine about giving club managers an option to appeal for VAR decisions just in case they find it objectionable.
Video assistant referee has been a hot topic in the Premier League ever since it made a debut in England this season. There have been instances where VAR has received a lot of criticism from fans for doing more harm to the game than good.
The recent most example of it is when Roberto Firmino was given offside by the VAR, when he was not even in the objectionable territory as claimed by the fans.
However, the Premier League defended it by claiming that Firmino's armpit was offside, which was later slammed by Jurgen Klopp, who is also having resentments against the technology.
This problem is not limited to Liverpool only but is spread across every Premier League club, hence it has reached to an extent that top-flight clubs in England are calling out an emergency meeting to end the issue.
According to The Telegraph, much of the discussion will be centred around whether managers should be allowed to appeal a refereeing decision during the game.
The idea is to give managers a set number of appeals per match, and the idea will be put forth in the meeting. That procedure is used in many other sports, including tennis, cricket and American football.
Also read: List of worst injuries in Premier League and details of recovery time
However, it's believed that the Premier League will be against that idea over fears it will 'lead to time-wasting and tactical appeals by managers to break up play and run down the clock'.
Furthermore, discussions around introducing the appeal will not be the only topic that will be discussed in the meeting. As per sources, certain club representatives are advocating of revoking it completely since VAR has failed to accomplish its objectives.
---