Rio Ferdinand reveals Arjen Robben visted Manchester United but rejected for a reason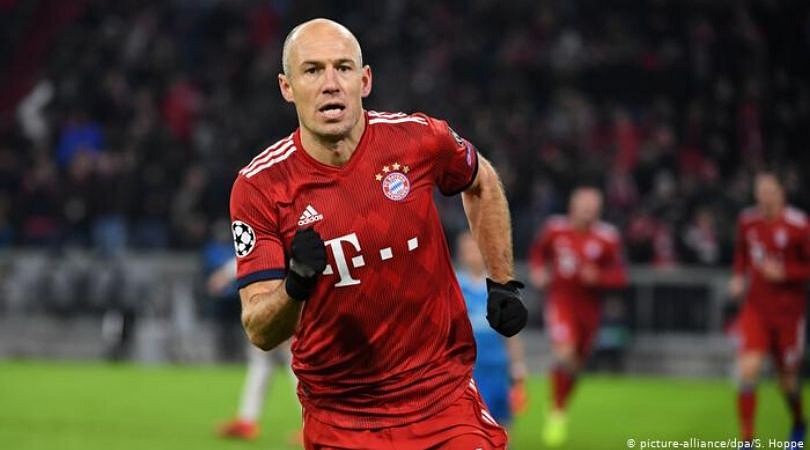 Rio Ferdinand reveals Arjen Robben visited Manchester United once, but 'didn't like the smell' at the training ground and left for Chelsea.
It could have solved Manchester United's years of problems at the right-wing had Arjen Robben decided to join Manchester United, but the move never turned out and player joined Premier League rivals, Chelsea.
However, Rio Ferdinand revealed on his Instagram on Tuesday that Robben was near to join Manchester United and even visited the training ground, but some the smell over there allegedly warded the Dutch away.
On an Instagram Live on Tuesday, Ferdinand was asked to pick between Robben and Ryan Giggs, both in their prime, and replied: 'I'd have to go for Giggys you know. Robben was nasty though, oooh Robben.
'You knew he was going to come back in on his left but the left-back couldn't deal with it. He'd be saying, I'm going to come in on my left, you're not gonna stop me". And they didn't.
'What a player. Robben was great. We should have signed him at Man United. I think he came to the training ground. He walked around and didn't like the smell and walked off and went to Chelsea. I couldn't believe it, man. He would have been great for us.'
Robben had a great spell in the Premier League at Chelsea, then he moved to Real Madrid, before ending at Bayern Munich, where he had his most of the success.
The former Dutch International hanged his boots at the end of last season. Undoubtedly, Robben was one of the best players of the last generation.
Alos read: Barcelona uploads compilation video of Lionel Messi's greatest ever assists
He even was an integral part of the treble-winning Bayern Munich under Jupp Heynckes. He left the Bavarians along with his lethal dup partner Frank Ribery, and on that day, the 'Robbery' ended.
---