Sasha Banks is the favourite to win WWE Royal Rumble 2021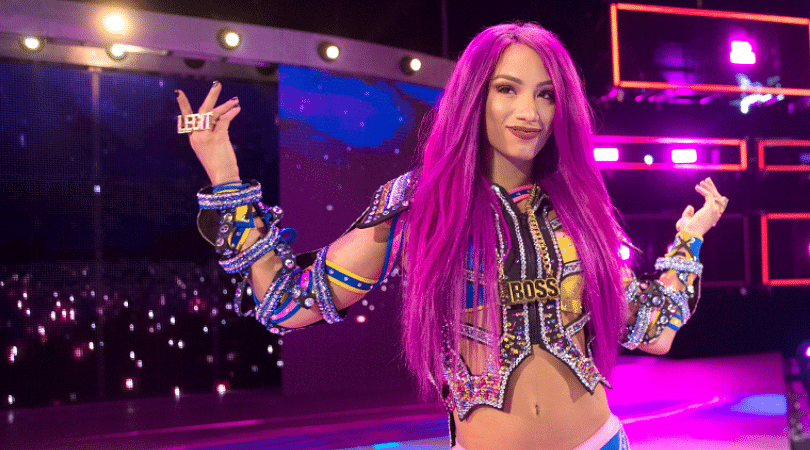 Sasha Banks is already the favourite to win WWE Women's Royal Rumble 2021 even though the Pay-Per-View is still half a year away.
Last year Sasha Banks was creatively unsatisfied in the WWE. She refused to show up after dropping the WWE Women's tag titles to the IIconics. After months of speculations regarding her future in the company, she finally returned. She has since become the most exciting superstar in the company.
Also read: Has Kairi Sane signed a new contract with the WWE?
Along with Bayley, she has reclaimed the Women's Tag Titles. She has possibly conquered Asuka to become the first ever, 5-time Raw Women's Champion. Although, it isn't clear if the WWE will accept the title change, considering the circumstance in which she won.
Regardless, even if the WWE decides to reinstate Asuka as the champion, there are several who believe she will get another shot at the title at the biggest show of the year; Wrestlemania.
According to IWNerd.com, Sasha Banks is the favourite to win the Women's Rumble match at the WWE Royal Rumble 2021 per Skybet's betting odds. Both her and Roman Reigns are listed at 6 to 1 odds to win. They have remained the favourites for the past few months.
It is however, still very early to say with surety who will come out on top. There could be a different superstar then with the momentum. Banks could already be a champion or  maybe even a challenger like she was against Ronda Rousey at Royal Rumble 2019.
Regardless, this speaks volumes towards Banks' rising stocks in the WWE. For someone who was rumoured to be on the verge of leaving the WWE, both the promotion and her have come a long way together since.
Click here for more WWE News
---