"She's so bubbly" – Valkyrae explains why she likes talking to Fuslie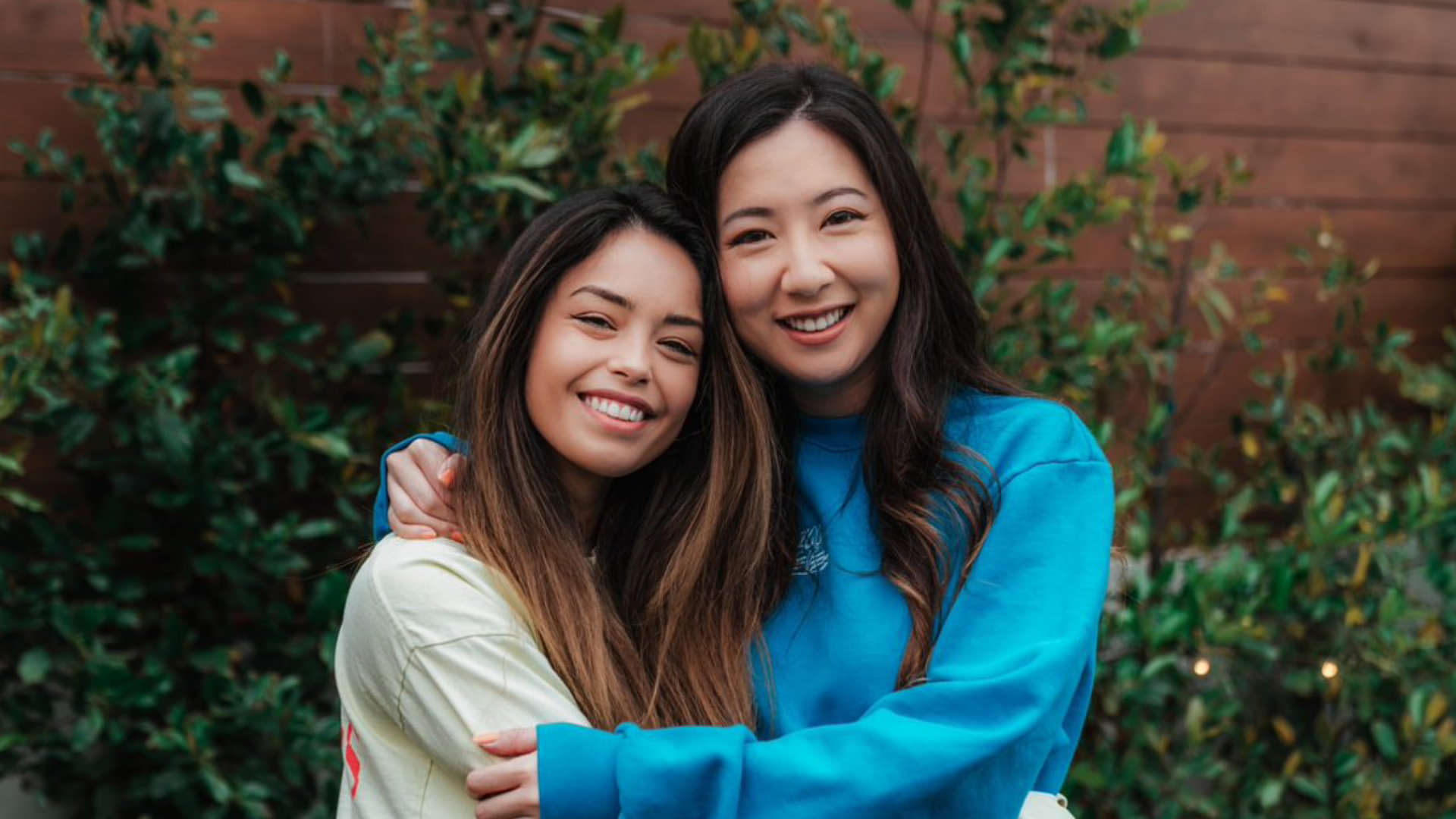 Every now and then, there is news about conflict between streamers. Yet, it doesn't mean that is the case with everyone, as there are some great friendships in the streaming community. In fact, Rachell "Valkyrae" Hofstetter and Leslie "Fuslie" Fu are an excellent example of streamer friendships. Recently, Valkyrae even revealed why she likes talking with Fuslie.
Valkyrae and Fuslie are two of the most well-known female streamers in the world at this moment. Both of them are known for their gaming live streams and vlogs. Apart from the entertaining content, they are also known for the friendship they share. Incidentally, they often collaborate with each other on live streams and are literally treated as "friendship goals" by fans.
If appearing on each other's content wasn't enough, they are also roommates. Valkyrae and Fuslie live together with fellow streamers Miyoung "kkatamaina" Kim, Christina "TinaKitten" Kenyon, and Yvonne "Yvonnie" Ng. This group of streamers is known as "Roomies" by their fans.
Valkyrae explains why she is comfortable with Fuslie
On kkatamina's recent live stream, she was joined by TinaKitten and Valkyrae. During the session, Valkyrae revealed how they attended fellow streamer Will Neff's birthday party. However, while at the party, they resorted to playing video games in order to avoid social anxiety.
Will Neff is a well-known personality in the content creation community. So, a lot of people would be attending his birthday party. Valkyrae is also famous in the circle, but it is challenging for her to interact with a large crowd because of her social anxiety.
The 31-year-old then explained how she can't hold long conversations with her acquaintances. But that is not the case with Fuslie, as she loves talking to her. Rae even claimed she likes talking to her roommate because of her "bubbly personality."
"I love talking to people like Leslie. Because she just never stops talking kind of thing, so it's easy, you know. She's so bubbly, and it's just her energy is so captivating. It's like, wow, this is nice."
It is quite interesting to know how different Rae is from her on-screen personality. She is known among fans for her energetic personality and high-pitch screams. But when it comes to interacting with others in person, she can be rather shy.
Giving a speech at a sister's wedding is a tough job
Valkyrae's younger sister, KC, recently got married to her boyfriend. So, as her elder sister and maid of honor, it was Rae's responsibility to give a speech. It might not seem like a tough job, but it was even more challenging for her than hosting Streamer Awards.
The 31-year-old eventually managed to give the speech at her younger sister's wedding. If you want to know more about her speech, click here to read about it.
---