Tempus Torrent Warzone 2 Loadout : Try out the Newest Weapon in BR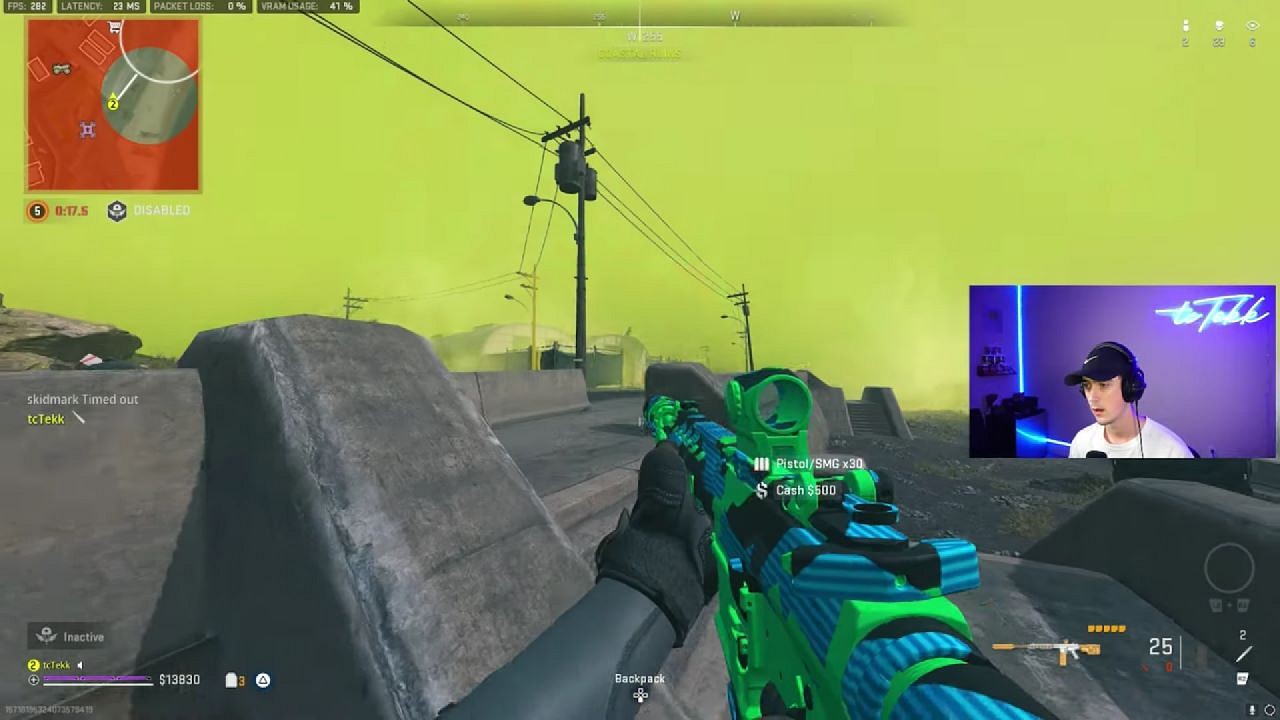 The Tempus Torrent is the newest DMR that is available in the update for Warzone 2. There are a whole host of other weapons to use, then why should this rifle be on your go-to list? Let us give it a try first and make sure that it is the highest damaging DMR to use. There is a lot of competition for the best weapon in the game; however, DMRs offer the best accuracy over long ranges. That is why we will take a look at every attachment and analyze why we are going to use each of them.
Also Read: Minecraft 1.19.4 Update: How to Download and New Commands You Should Know About!
Ashika Island is the New Playground for this Tempus Torrent Loadout in Warzone 2
Tempus Torrent DMR
Optic: Aim OP V-4
Magazine: 30 Round-Mag
Stock: P50 Heavy
Barrel: 24" Outreach
Muzzle: ZLR Talon 5
The aim of this loadout is to ensure that the gun maintains its accuracy over long ranges without falling off. For that, let us equip the Aim OP V-4. This attachment gives us a clear line of sight of our enemies without cluttering our LoS. That is why it is one of the best attachments to start off this class loadout.
For the second attachment, we will use the 30 Round-Mag which is going to ensure that we keep shooting the enemies without constant reloading. It is important to be accurate and also has enough ammo over long distances to ensure that you can complete the kills. The P50 Heavy will give aiming stability and recoil control. Increasing our recoil control will ensure that we won't miss our shots even once.
The second to last attachment will be the 24" Outreach 4 Barrel will give us hip-fire accuracy, damage range, and bullet velocity. The bread and butter of the setup would be the ZLR Talon 5 which is going to provide us with sound suppression, bullet velocity, damage range, and recoil smoothness. The DMR will be best suited for players who prefer snipers.
However, using Overkill and equipping an SMG will be an ideal option for you with this setup. In addition, you can use the throwing knife or drill charge as lethal. For tactical you can either use smoke grenades or flashes. Check out tcTekk's gameplay to see how to properly use the rifle. You can follow his YouTube channel through this link.
For more Warzone 2 content, stay tuned at The SportsRush!
Also Read: The Warzone 2 Loadout that Created a World Record! The Best Weapon's Specialist Loadout to Get Versatilitiy!
---
Share this article