Top Winters Signings In Premier League: 5 best signings by Premier League clubs in month of January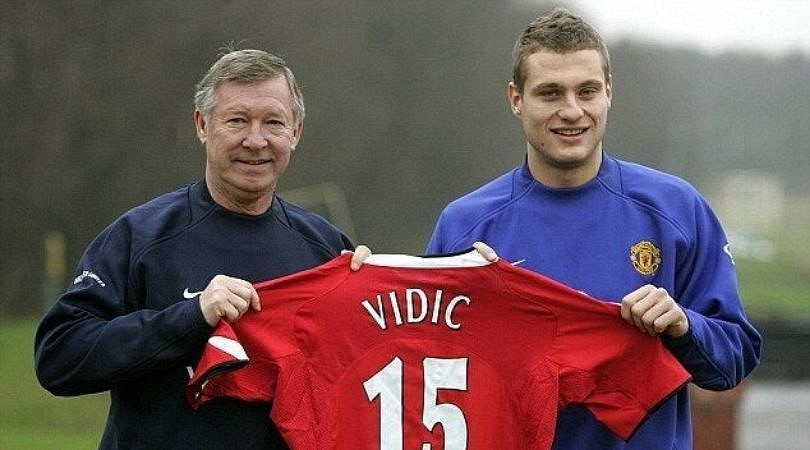 Top Winter Signings In Premier League: 5 best signings in the month of January in the history of the Premier League considering their effect.
Winter transfer windows are not so happening and sensational in comparison to the summer transfer window which also happens for a longer period of time.
Many teams are not ready to send away their crucial players in the midst of the season as it could de-stabilize their plans and an instant replacement is hard to find since the transfer window is only for a month.
Plus there are no pre-season breaks which could give players a significant period of time to gel with the rest of the team. Hence, many times, only certain agreements are met which are fulfilled in the next window.
However, there have been times when there have been massive transfers in the month of January and some have gone on to be crucial players in the history of the Premier League.
Hence we list out the 5 best signings by Premier League clubs in month of January, as we are amidst the less glamorous month of transfers.
Also read: Harry Kane FPL replacements: 3 players who can replace Tottenham Hotspur striker in Fantasy Premier League apart from Jamie Vardy
5. Gary Cahill
Gary Cahill has been one of the best signings made by Chelsea and certainly, he was a crucial player for the Blues in defence. The English defender signed for the London based club in January 2012 for just £7 million.
Indeed a good signing by the then manager Andre Villa Baos. He slotted into the centre of Chelsea's defence quickly and was pivotal to the team winning their maiden Champions League title just four months after his arrival.
He further went on to win two Premier League titles in 2014 and 2017 and becoming captain of the Blues. The 34-year-old centre back's time at Chelsea came to end in the summer of 2019 after his contract came to an end.
The success Chelsea achieved in this decade, Cahill has been a vital part of it, he even remained with them in their tough times, which made him the legend at the club. He is now applying his trade at Crystal Palace.
4. Gabriel Jesus
Although Gabriel Jesus has a lot to do before he enters any kind of list for best players, considering the potential and amount of the signing, it is deemed to be a great winter signing.
His stats and performances so far prove his worth, the Brazilian striker has amassed 58 goals in just 43 appearances for Manchester City, which is good enough to make a shout for him.
The long term replacement for Sergio Aguero was hired by Pep Guardiola in the summer of 2016 for a reported fee of £27 million but the transfer was set to be completed in January 2017 and since then he has been a crucial player of the team.
If Aguero had not been so good, Jesus would have already been a step further than what he is right now, which propels us consider him above stars who were signed in January.
3. Virgil Van Dijk
Virgil Van Dijk is probably the only player who was needed by Liverpool to complete their squad overhaul by Jurgen Klopp, and what a signing he has been.
The costliest defender at that time (broke by Harry Maguire to Manchester United in 2019) for a reported fee of £75 million, Van Dijk justified his price tag instantly, his inclusion allowed Liverpool lift the Champions League title and are now on the verge of winning their maiden Premier League title.
The Dutch defender has brought a revolution to Liverpool's defender, winning UEFA Player of the year 2019, Players' Player of the year 2019 and Premier League player of the year 2018/19 for his excellent performances last season.
He even competed closely with 6 times Ballon D'or winner Lionel Messi for FIFA Player of the year and Ballon D'or. After 14 years, it was the best ranking by any defender in the prestigious award.
2. Nemanja Vidic
Vidic is definitely one of the greatest defenders to step in the Premier League, closely contested by John Terry in the last decade as the best defender in the Premier League, the former Serbian International has contributed a lot in the success of Manchester United under Fergie era.
Vidic signed for the club in the winter of 2005 for a reported fee of £7 million and in his time at the club, he has won 5 Premier League titles, FA Cups each and one Champions League medal.
Among all the individual awards his 2 Premier League player of the season stand out tall. A great leader on the pitch, Vidic was a trusted lieutenant of Sir Alex Ferguson.
In January 2016, Vidic announced his retirement after ending his contract with Inter Milan with the mutual consent.
1. Luis Suarez
Luis Suarez is definitely the best thing ever to happen for Liverpool before Jurgen Klopp era. He made the Reds make dream after a catastrophe phase, where Liverpool became as a midtable club in England.
The Uruguayan International signed as a replacement to outgoing Fernando Torres who left the club on the New Year's eve for Chelsea and o the same day Suarez was announced by Liverpool.
He was the club's most expensive signing (£22.8 million) until the arrival of Andy Carroll (£35 million) a few hours later. Suarez made an instant impact by scoring on his debut.
Although there were some rough days too, his peak time at Liverpool came in 2013/14 campaign after he almost single-handedly made Liverpool win their first Premier League title but the club failed after big howlers in the last rounds of the league.
His tally of 31 goals in 33 games made people declare it as one of the best individual seasons by any player in the English league. His performances made him win the PFA player award making him first Non-European player to clinch the award.
Unfortunately, Liverpool and Suarez parted ways as the striker found his heart in Barcelona, where he still plays and have won several titles and at the same time Liverpool found it best to part ways with him for a fat paycheck of  £64.98 million reportedly amidst the ban and controversies at that time.
---