Triple H Net Worth: How much is Triple H and the rest of the McMahon Family worth in 2019?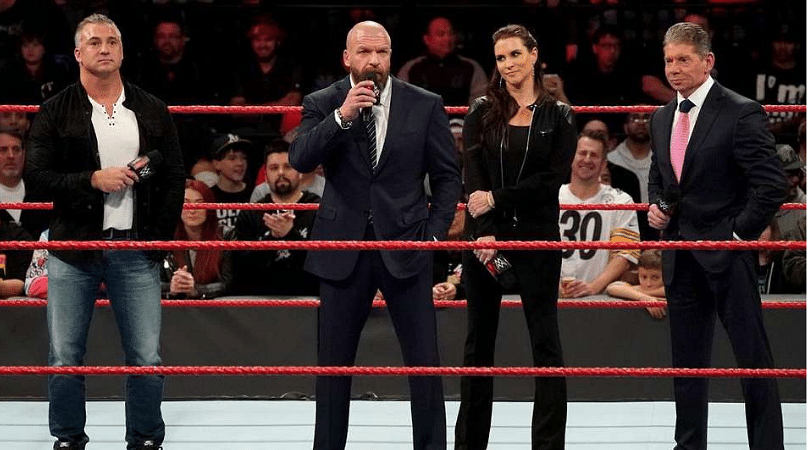 Triple H Net Worth: How much is Triple H and the rest of the McMahon Family worth in 2019? Here's a look at their numbers and Bank Balance. 
Triple H has been with the WWE for so long, he is synonymous with a lot of their viewers childhoods. The 14-time World Champion has stepped back from wrestling and only performs occasionally now, generally around Wrestlemania season.
Also Read: Brock Lesnar's contract update
The Cerebral Assassin now uses his cerebrum to help grow and develop NXT. He also works as the Executive Vice President of Talent, Live Events and Creative in his father in laws promotion.
For his contribution as a corporate figure, Triple H pockets, the base paycheck of $710,000. He earned a further $5,031,459 in 2018 for his in-ring performances. The NXT founder's net worth is $40 million.
Triple H's father in law, Vince McMahon, is another name synonymous with the WWE. Vince is the man that tasked himself with bringing wrestling to the mainstream. He employed several measures to achieve that but his biggest step towards that direction was the birth of Wrestlemania.
Within the next 2 decades, Vince had succeeded in establishing complete monopoly over wrestling in the United States and arguably the world. Instead of lying back and resting on his laurels, the wrestling mogul has continued to work tirelessly towards expanding his company even further.
The owner of the biggest wrestling promotion in the world is worth a massive $2.8 billion. This is an exponential increase from the $1.3 billion net worth he had last year. The dramatic rise of his net worth is a direct result of the two mega deals the WWE have partnered in recent years. One with Fox Sports and the other with Saudi Arabia Sports Authority.
Fox Sports have signed a 5-year $5 billion contract to air their product, while the WWE receives fees in the range of $50 million plus, twice a year to host shows in the Kingdom of Saudi Arabia. This has also taken WWE's net worth to $5.71 billion.
Vince McMahon's wife Linda McMahon, who used to have a public office in Donald Trump's government as the Administrator of Small Business Administration representing the Republican party, is worth $37 million approximately. The former WWE president is currently serving as the Chairman of America First Action, a pro-Trump Super PAC.
Vince and Linda McMahon's first-born Shane McMahon has a net worth of $35 million. Shane does not have any backstage duties and serves the WWE purely as an in-ring talent. The McMahon Scion received an amount of $955,175 in 2018.
His sister Stephanie McMahon, on the other hand, performs several backstage roles on top of being recognised as a WWE talent herself. She is the chief brand officer (CBO) of WWE as well as the global marketing ambassador for the brand. The princess of WWE is worth $79 million and receives an annual sum of around $2.81 million for her duties.
(All the figures listed in this article are courtesy Forbes.com)
---