Does Andrew Tate Have Kids: A Look Into the Controversial Influencer's Family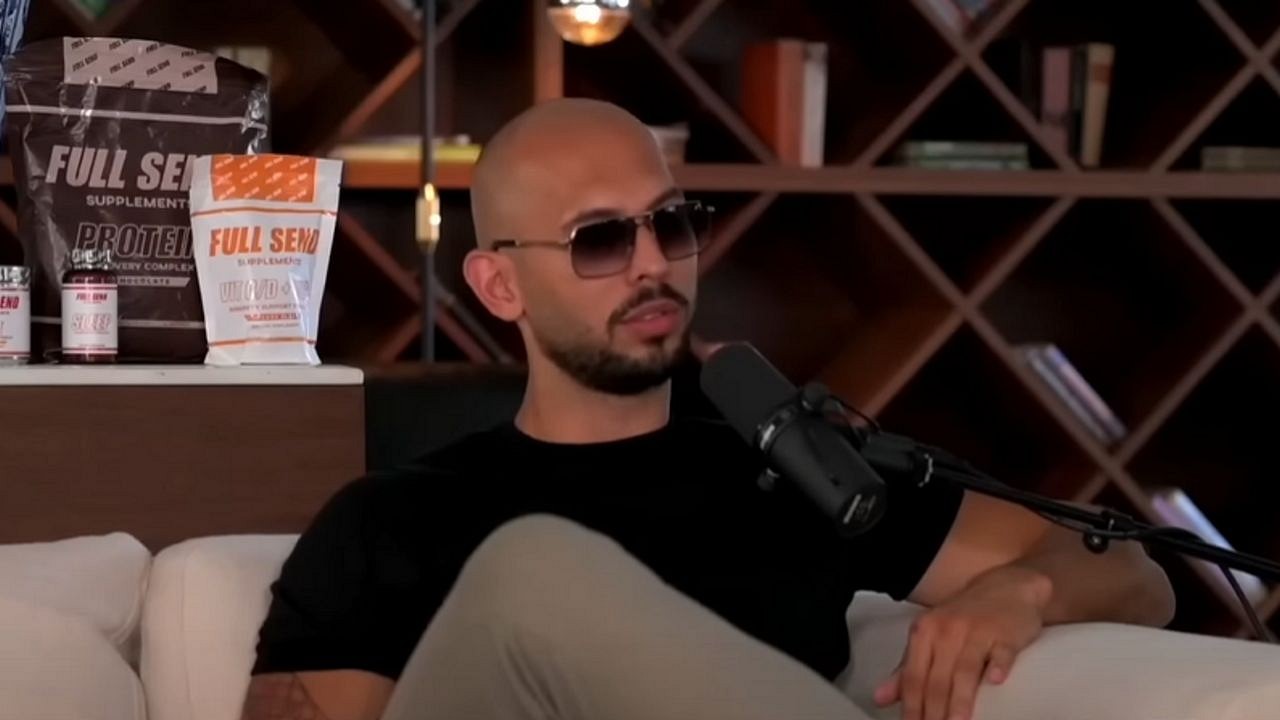 The internet sensation Andrew Tate has been in the news lately. After his rise on social media for more than a year, the kickboxer is known for his bold views on women, society, feminism etc. Many believe it to make logical sense, while others believe it to be toxic. Each to its own, the fans can decide which side they are on. Andrew Tate and his brother Tristan Tate were recently taken into custody by the Romanian police on various charges like sex trafficking, rape etc. The fans, however, are confused if the controversial Influencer has kids or not.
Andrew Tate's release date has still not been finalized, so he and his brother remain in custody. Cobra Tate has also via his twitter made an announcement of donation towards men that are falsely accused.
Also Read: WATCH: David Goggins Goes Berserk With Joe Rogan, Daniel Cormier, & Jon Anik After Jon Jones Submits Ciryl Gane at UFC 285
Andrew Tate's Family: Does he have kids?
Andrew Tate a British American kickboxer has a brother Tristan as everyone knows. 'Cobra' Tate is 36 years old, and he has appeared on the UK reality show Big Brother. He was eliminated after videos surfaced. The video showed that he was hitting a woman, but he denied that.
Andrew Tate's father was a famous chess player, and his name was Emory Tate. His mother Eileen Tate separated from his father back in the day and Andrew started living with his mother. His siblings are Tristan Tate his brother and Janine Tate his sister.
Constructing a mental model that allows me to be competitive

Watch the full interview: https://t.co/zrpCNcokxT pic.twitter.com/hn03CQFF1W

— Andrew Tate (@Cobratate) March 8, 2023
Andrew Tate has no children that the world knows of. Speaking to The Times, Andrew Tate said:
"I am not going to five numbers, but I am certain I will have more children than 99.9% of the population of the western world"
Andre Tate vs Jake Paul?
Andrew Tate and Jake Paul both have become an internet sensation around the same time. Jake Paul went on to beat a couple of MMA superstars in the Boxing Ring. Tyron Woodley, Anderson Silva and Ben Askren.
Andrew Tate was a professional kickboxer, and it was inevitable for them to cross paths. They even faced off during a boxing event, but it did not materialize into anything. The talks of Andrew Tate fighting Jake Paul are still going on once Tate is released from jail.
Who do you pick?
Also Read: Andrew Tate Theme Song: Is Tourner Dans Le Vide Music Banned in LA?
---
Share this article