How Many PPV Buys Did Jake Paul vs. Ben Askren Do- Is 'The Problem Child' Quitting Boxing?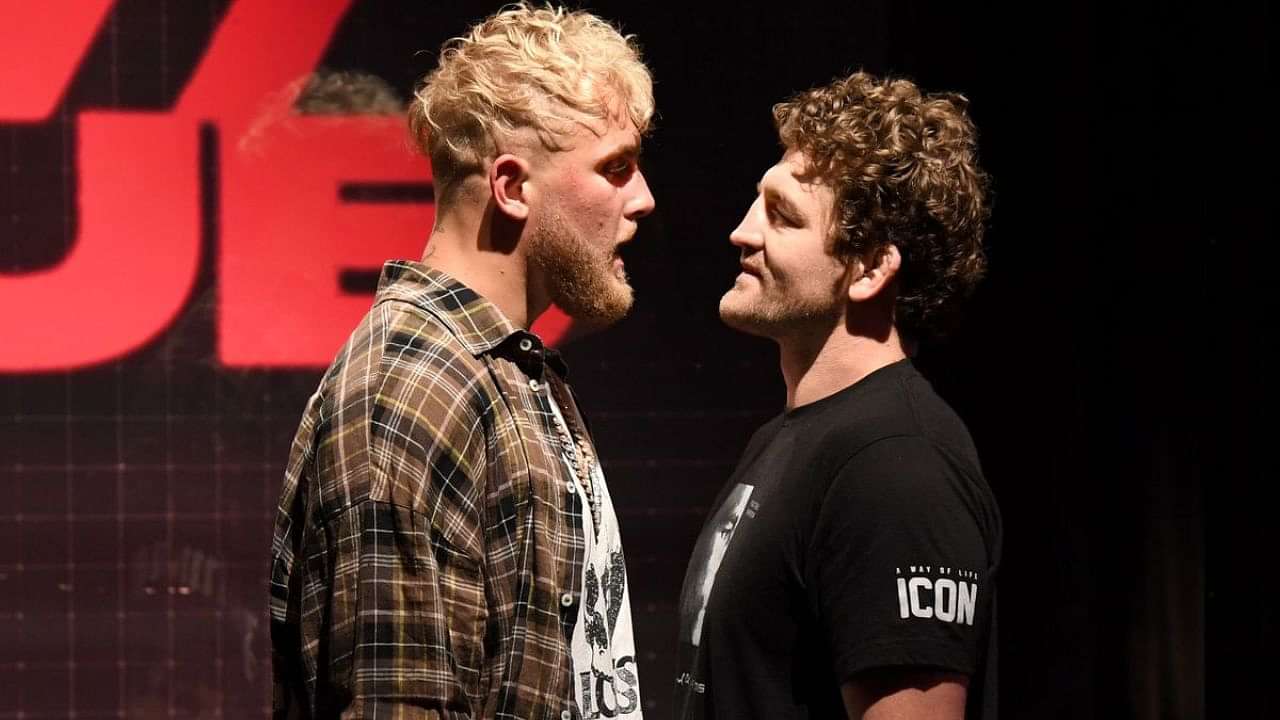 Jake Paul is perhaps the foremost name within the combat sports industry. The Problem Child debuted in 2018 and has taken boxing by storm. It was recently, however, that his name began to garner the attention of millions worldwide. What started off as a mere one-off event, has now become a convention for the American.
Paul began his boxing career fighting against famed social media influencer Deji. This was followed by a quick knockout victory of Aneson Gib, another social media influencer. He established his boxing credentials with his third knockout of a celebrity in former NBA star, Nate Robinson.
However, he certified himself as a boxer with a quick knockout of former Bellator and One Welterweight champion, Ben Askren. Although, it's worth noting that Askren's forte lies within the wrestling spectrum.
While many still considered it too good to be true, the fact remained that he knocked out a former MMA world champion. And up he rose! So in retrospect, with Askren being Paul's first major combat sports opponent, just how many pay-per-view buys did their event draw?
Also read: "Please Enough With the Rumors": Manager Shuts Speculations About Conor McGregor Fighting Leon Edwards Instead of Kamaru Usman in London
Jake Paul vs Ben Askren: How many PPV Buys did it do?
Pay-per-views are the only means to identify just how valuable a specific fighter is to a promotion. While Paul has indeed been a colossal draw, in comparison to those who have spent their lives working to further themselves in the sport, his PPV numbers have been rather bleak.
Paul initially reported that the fight did a total of 1.5 Million buys. At that rate, and considering that the PPV was priced at $49.99, the revenue was estimated to be around a staggering $75 Million.
However, last year, the Problem Child revealed that the bout actually drew significantly less than previously claimed. In reality. the contest reportedly had 500,000 buys. Not at all a bad number for someone who was just kickstarting their professional career.
But the fact that Paul opted to lie regarding the subject has raised curiosity and certainly generated questions. Regarding whether the reported numbers for his subsequent encounters were false too.
Nonetheless, if he continues in the manner he has done for the past couple of years, it's difficult to see him not be marketed as a top combat sports athlete.
Also read: Dana White Is Having a 'Bad Week': Former UFC Star on Slapping Incident, Jake Paul PFL Signing, and Power Slap League Delay
Jake Paul signed with the PFL!
The New Year belongs to Paul so far. The 25-year-old recently announced that he was signing with the established mixed martial arts promotion, PFL.
Jake Paul is a distinguished name within the scope of combat sports right now. Paul's rise to stardom within this strenuous line of work is unprecedented.
A large factor in his rise has been his pre-established reputation amongst the younger generations, through his social media career. The Problem Child has been an internet sensation since the mid-2010s.
Loading embed instagram https://www.instagram.com/reel/CnCzNkrhCsr/?utm_source=ig_embed&utm_campaign=loading
With his signing to the Professional Fighters League all but confirmed, the Problem Child has officially called for a showdown with UFC icon, Nate Diaz. The deal is set for two fights. One in boxing, and the other in MMA within a six-month span of each.
This in no way implies that he has quit the sport of boxing. It can be viewed as just another venture he has set foot into. There's nothing left to say but, welcome to MMA, Jake Paul!
Also read: Controversial Ex-UFC Star, After X-Rated Remarks on Meghan Markle, Brutally Mocks 'Weak and Pathetic' Prince Harry
---