$500,000,000 Man Dana White Receives Applauds From Andrew Tate's Brother for His Business Approach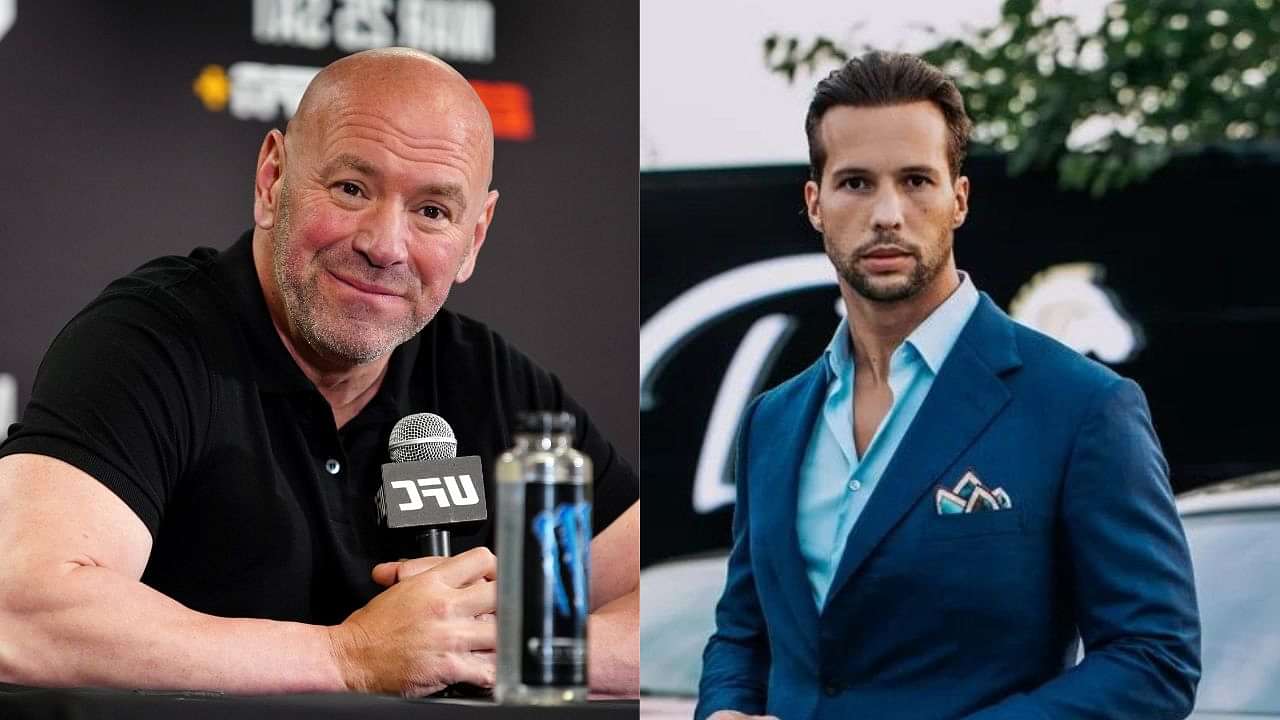 UFC was not a very exciting prospect for investors in the early 2000s. Considering that, the Fertitta brothers sold their majority stake in the company in 2001 to a young boxing coach, Dana White. However, with White at the helm, the MMA promotion took big steps forward by becoming one of the most successful sports organizations on the planet. While doing so, the UFC head honcho also increased his own net worth to $500 million. Although there has been a lot of debate about White's operational strategy, recently, notorious millionaire Andrew Tate's brother endorsed his business tactics on Twitter.
Andrew Tate and Tristan Tate were former kickboxing champions before earning their fortunes from their business. Due to their involvement in combat sports and their business acumen, they share a mutual respect for Dana White, as evident from Tristan Tate's recent remarks.
Andrew Tate's brother praises the business approach of Dana White
Tristan Tate remains quite active on Twitter and came across a Tweet where the UFC president is seen sharing his views on the work culture post-COVID.
A lot of companies saw a shift towards remote work because of the impact of Covid-19. However, the UFC head honcho is not a fan of work-from-home culture and claims that it is better if employees work from the office premises.
His statements offered a glimpse into a conversation with the famous journalist Piers Morgan, and their clip drew the attention of 'Talisman Tate'. He posted a Tweet, where he mentioned White's statement and agreed with him. He wrote:
""You've gotta be in the building with like minded people"- @danawhite isn't wrong. I'd be a fraction of who I am if I wasn't surrounded by other savages."
Loading embed tweet https://twitter.com/TateTheTalisman/status/1702304897046036705?ref_src=twsrc%5Etfw
The UFC president believes that those who work in office premises get better opportunities to grow. However, people working remotely might not get the same chances.
White's statements about remote work might have drawn controversy but his decisions have helped UFC navigate through some dire situations.
White's UFC Strategies Amid Challenges
UFC was one of the few organizations that kept working through the pandemic. Due to this, they saw a boost in viewership for their events. One such event was UFC on ESPN 29 which took place at VyStar Veterans Memorial Arena in Jacksonville, back in 2021.
After the event, White revealed his plan of action to work through the pandemic. As per a report from MMA Junkie, The UFC president revealed how he wasn't afraid of spending money to ensure safety. He said:
"We will do everything in our power. We will spend the money. We will get the best, the brightest. We'll talk to doctors and experts in the field to figure out how to beat it… You just have to be willing to work hard enough, spend some money, and come up with solutions."
While a section of the MMA community may disagree with some of White's decisions, it is undeniable that his choices have elevated the UFC to new heights.
---