Khabib Nurmagomedov Accused of 'Scamming' Fans With 'Fraud' NFT Gets Butchered in Recent Post About Sins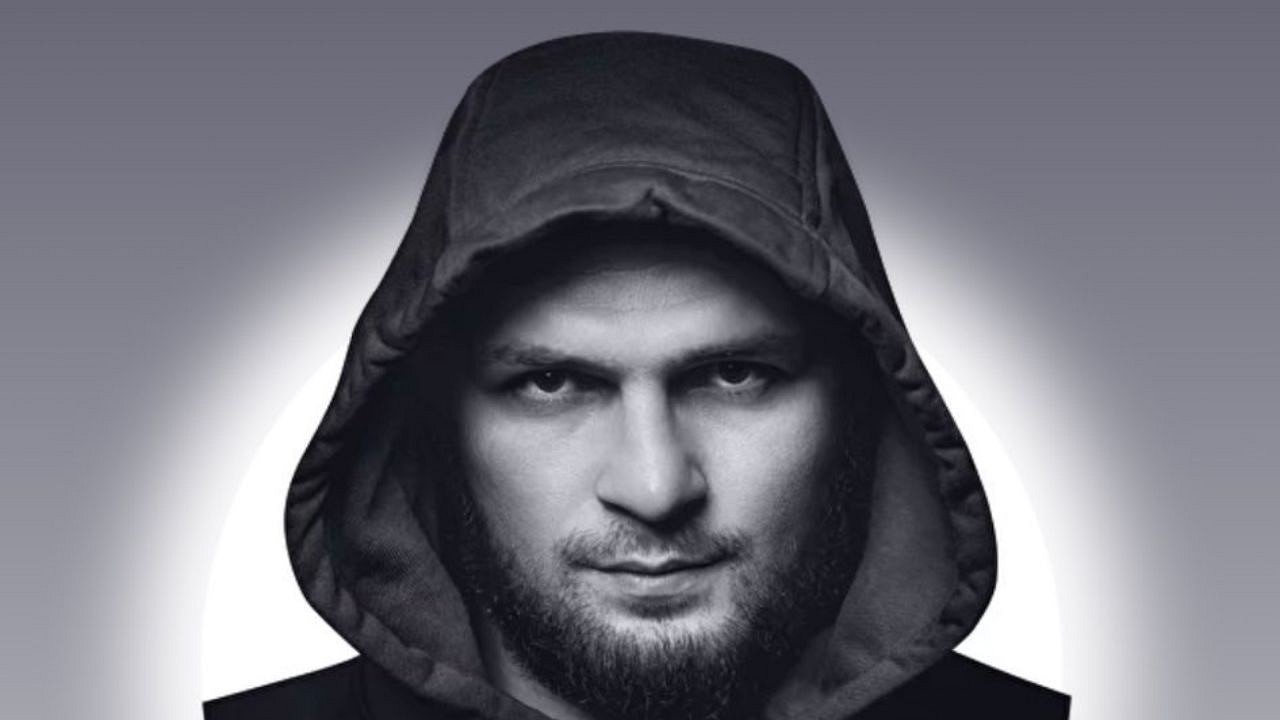 Khabib Nurmagomedov, the former lightweight UFC champion, is regarded as one of the greatest MMA fighters to ever grace the UFC cage. Because of his modest character outside of combat, he is also one of the most respected mixed martial artists in the world. Nurmagomedov has asserted on several occasions that he is a devout Muslim. Consequently, he follows the method and credits his behavior to the principles of the faith. His followers adore several of his kind gestures like helping his teammates, respecting his opponents, and more.
Yet, his recent social media antics have left his admirers with a bad impression. Hence, 'The Eagle' is receiving a lot of hatred from the supporters.
Khabib Nurmagomedov criticized by fans for promoting his NFT
'The Eagle' has indulged in several businesses following his retirement from professional fighting in 2020. He started an MMA promotion, a protein bar brand, a mineral water company, and more. Similarly, Nurmagomedov announced an NFT project with GMT recently.
ALSO READ: Andrew Tate Issues Stern Warning Publicly, After Jail Attack Revelation: "I'm a Peaceful Man but…"
The Russian MMA legend posted about his NFT collection on Twitter. The website claims that with his collection, visitors may generate bitcoin and gain entry to Nurmagomedov's exclusive club.
Riba is a sin unlike any other, yet we simply don't know enough about it. Proud to support @MuslimMoneyExp as they strive to deliver financial education to empower the Ummah pic.twitter.com/0WIWCdCtNa

— khabib nurmagomedov (@TeamKhabib) March 7, 2023
Customers may use their NFTs, according to the platform, to enter private events that Khabib Nurmagomedov hosts multiple times a year. The Khabib NFT Collection will even mine Bitcoins for customers, according to the website.
However, following the announcement, 'The Eagle' faced an instant backlash from the fans. But Nurmagomedov didn't address the situation. Later, he posted a video about Riba on his Twitter page. Riba, which means interest, is one of the highest forms of sins in Islam.
While the former UFC champion was trying to educate fans about it, he suffered criticism in return for his NFT collection. Check out some comments from fans below.
Is scamming your supporters with NFTs not a sin ? I'm confused 😐

— 👽 (@isDatLekker) March 7, 2023
Crypto and Nft is haram brother

— Azakuza (@Zaakuza) March 7, 2023
you scam your fans

— Art of Striking (@Striking_Is_Art) March 7, 2023
Is this not a sin also? pic.twitter.com/Q6iJfDFSoh

— Joe momma (@BanterStudi0) March 7, 2023
this crypto scammer fraud could never be my lw goat

— professional hater (@eightyfourpate) March 7, 2023
Ripping off people with crypto scams is a sin. The irony in this post is beyond comprehension.

— Sir Surly (@Sir_Surly_) March 7, 2023
SO IS SCAMMING PEOPLE KHABIB!

— MMA 4 ALL 🗯 (@Humza343) March 7, 2023
'The Eagle' wanted to train Ciryl Gane before UFC 285
The former interim heavyweight champion Ciryl Gane recently suffered one of the biggest losses of his UFC career at the hands of Jon Jones. The fight ended in the first round and Gane's weak wrestling game was exposed.
'Bon Gamin' had suffered the same faith when former champion Francis Ngannou out-wrestled him last year. After that loss, Khabib Nurmagomedov offered to train Gane in Dagestan.
ALSO READ: WATCH: David Goggins Goes Berserk With Joe Rogan, Daniel Cormier, & Jon Anik After Jon Jones Submits Ciryl Gane at UFC 285
The old video came to light after UFC 285. In the interview, Nurmagomedov also offered Gane to bring his whole team to Dagestan to hone his wrestling. However, Gane is yet to respond to the video.
After this loss, 'Bon Gamin' will be back on the drawing boards. But it remains to be seen if he improves his ground game for his next fight or not.
What are your thoughts on Gane's wrestling ability? What do you guys think about fans criticizing Nurmagomedov for his NFT business?
---
Share this article