Andrew Tate Kickboxing Record: A Peek Into 'Misogynist' Influencer's Combat History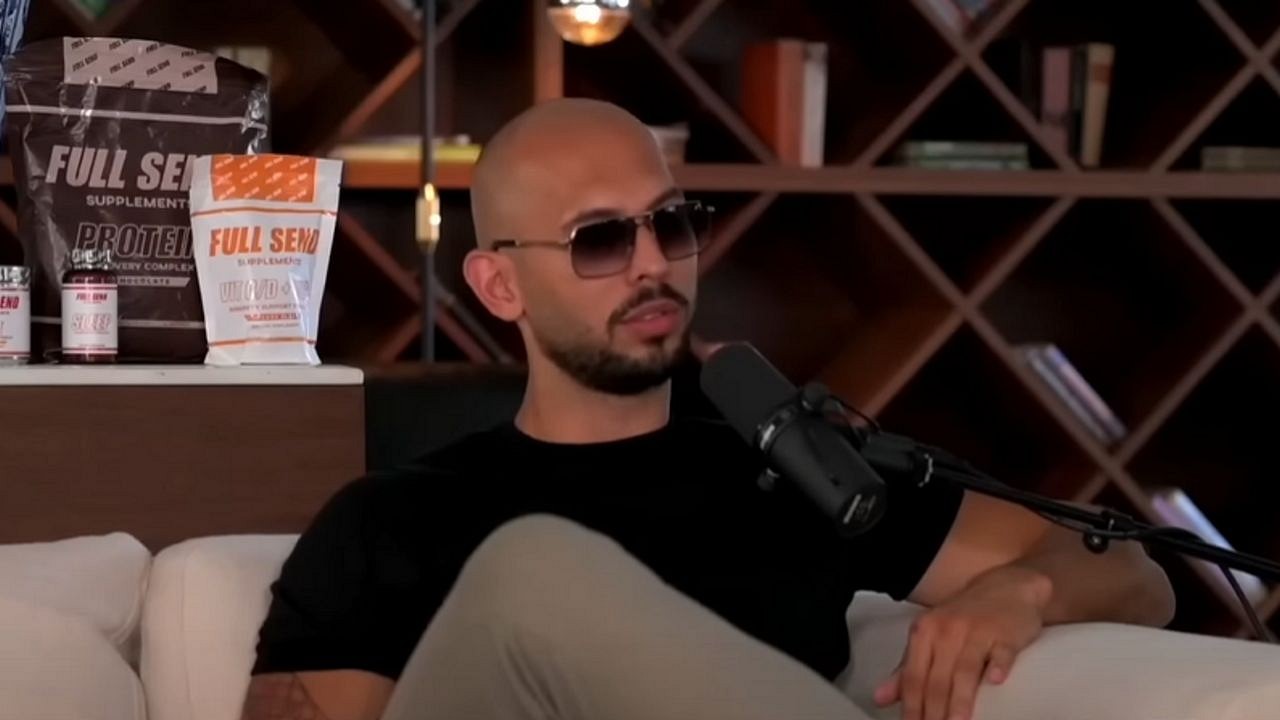 Andrew Tate and his brother Tristan Tate are in the custody of Romanian police. The famous social media personality and his brother were arrested on charges of human trafficking, rape, etc. Tate fans know that he is a professional kickboxer and has competed actively back in the days before he became famous on social media. 'The Cobra' started training in kickboxing when he was 15 years old and won his first championship at 25. Let's peek into this Misogynist influencers combat journey and know more about it.
Andrew Tate has an amazing kickboxing record, but the fans wonder why did he retire from kickboxing, even after having such a successful career.
Also Read: Is Said Nurmagomedov Related to Khabib Nurmagomedov?
Andrew Tate Kickboxing Record: A peek into the influencers record
'The Cobra' has won multiple championships in kick boxing. His record stands at 76 wins and 9 losses, which is an impressive record. To have 85 fights is no joke, and this shows that Tate was taking his combat journey seriously.
We have also seen Tate spar after he became famous, and his movement looked like a professional kickboxer. He is more of a counter striker rather than recklessly going ahead and punching people. This we believe comes from his patience with playing chess, the calculated approach.
Andre Tate has won 4 IKSA world championship matches. Despite being successful, he has mentioned in his previous appearances on interviews as to why he left the combat sports journey and came into the webcam business.
"I was a kickboxing world champion, but kickboxing isn't boxing, I would make $100k per fight but wont consider myself rich. That's actually the reason I retired. I woke up one day and realized im giving 6.5 hours to the fight game".- Tate said.
The Matrix may have imprisoned me,

But I am free inside The Real World.https://t.co/hopcAAMksL pic.twitter.com/uxckupgr24

— Andrew Tate (@Cobratate) January 17, 2023
Andrew Tate thought if all this time and effort was directed at earning money, he would become very rich. This led to him starting his webcam business, and all the other things you see on social media followed.
Andrew Tate also has competed thrice in MMA, where he won 2 fights and lost one. He was also in talks with Jake Paul about a boxing match in the ring, which would have been a fun fight. Tate's arrest, however, halted all his plans for the foreseeable future.
Recent Updates on the case:
As social media followers around the world know about Andrew Tate and his brother Tristan Tate's arrest, people are keen on knowing what's next. The release unfortunately doesn't seem that near to the Tate brothers.
Despite having a prominent lawyer like Tina Glandia by their side, the release has not been confirmed yet because of the complications in the case. Andrew Tate, however, was recently seen in public as the police were taking the brothers.
Some fan shouted at him asking are you innocent, he replied you know I am innocent. He also added there is no justice in Romania.
Will Andrew Tate get released from jail soon?
Also Read: UFC 286: Kamaru Usman vs. Leon Edwards 3- Full Fight Card
---
Share this article