Despite Bagging $10,000,000+ Deal, Boxing Star Upbraids Francis Ngannou for Rejecting Dana White's $8,000,000 UFC Contract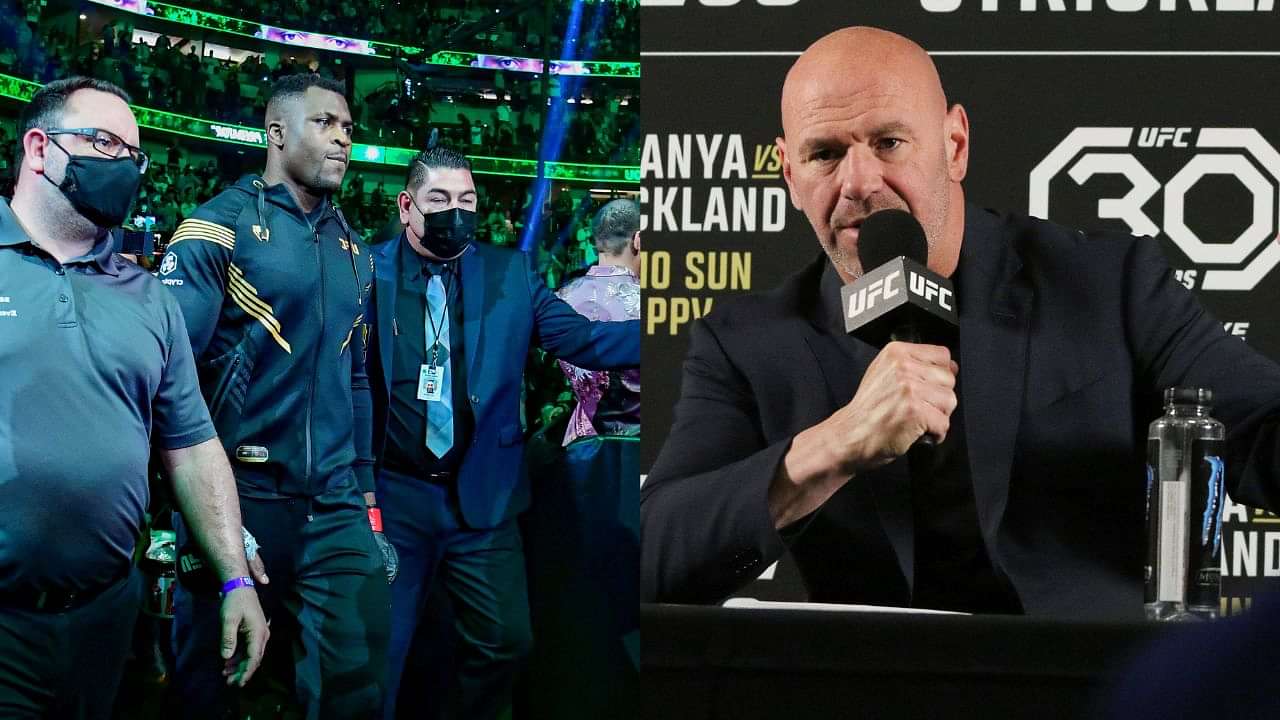 The UFC is considered as one of the biggest MMA promotions, as they have some of the best talents in the world on their roster. But, at the start of 2023, the company lost its then reigning heavyweight champion, Francis Ngannou, in a surprising turn of events as the contract negotiations between Dana White and Ngannou broke down. UFC denied the former UFC heavyweight champion extra perks and freedom to have a boxing match which led to his exit. Since then, Ngannou has signed a PFL deal and a boxing match against Tyson Fury, which will earn him over $10 million. Many experts and fans have shared their opinions on the contract debacle and now a boxing star joined the bracket. He also upbraided Ngannou for rejecting the $8 million UFC deal during a recent episode of the MMA Hour.
Regardless of the huge deal provided to Ngannou, the fighter's pay controversy surrounds the UFC. It has been a talking point for a long time, with many fighters and experts sharing their opinions. Recently, the former IBO super-middleweight champion Chris Eubank Jr. shared his thoughts on the same.
Chris Eubank Jr. rebuked Francis Ngannou's UFC contract rejection
Despite the recent growth of UFC, there seems to be a gap in the payday in comparison with boxing industry. During the interview with the famous journalist Ariel Helwani, Eubank Jr. gave his opinion on when MMA will bridge that gap.
The 33-year-old boxer revealed that UFC president Dana White has monopolized the MMA fighting industry which is making it difficult. Additionally, Eubank Jr. touched upon the UFC head's stubborn nature by stating that if someone didn't align with him, White would not hesitate to end business dealings with them. He said:
"You have a guy [Dana White] who's monopolized the entire MMA world. If you don't accept what Dana White is, goodbye. Find somewhere else to go. A perfect example is Francis Ngannou."
Recently, the Cameroonian-French heavyweight faced a similar fate. UFC had offered Ngannou a lucrative $8 million deal, which would have made him the highest-paid heavyweight in the promotion.
However, the heavyweight's demands for a boxing crossover fight and other perks became a hindrance to the deal. It ended up causing a rift between the UFC head and Ngannou, resulting in his exit.
Despite making such a lucrative offer, a section of fans and experts often debate about the overall UFC fighter pay. The UFC head honcho made his stance clear on the matter.
Dana White's firm stance on fighter pay
Despite being highly profitable, as of 2022, the UFC allocates only 19-20% of its revenue to its fighters. Additionally, the basic pay for a UFC athlete is just above $10,000 to show up to the fight and another $10,000 if they win the bout.
However, the UFC head honcho doesn't see any issues with it. According to a report from MMA Mania, during an interview with GQ Sports back in 2022, he touched upon the pay issue. He said:
"Fighters always want to make more money. Boxing has absolutely been destroyed because of money and all the things that go on. [A change in fighter pay is] never gonna happen while I'm here. Believe me, these guys get paid what they're supposed to get paid."
Furthermore, White argues that boxing has lost its essence because of the money thrown into the game and that's something he wants to avoid.
Eubank Jr. and Dana White have contrasting opinions on the subject and it will be interesting to see whether the fighters pay in the UFC goes up by any margin going forward as the debate continues to draw more reactions from the combat sports community.
---