"F*ck Zuck": Mark Zuckerberg & Dana White Publically Mocked by MMA Stars for This Reason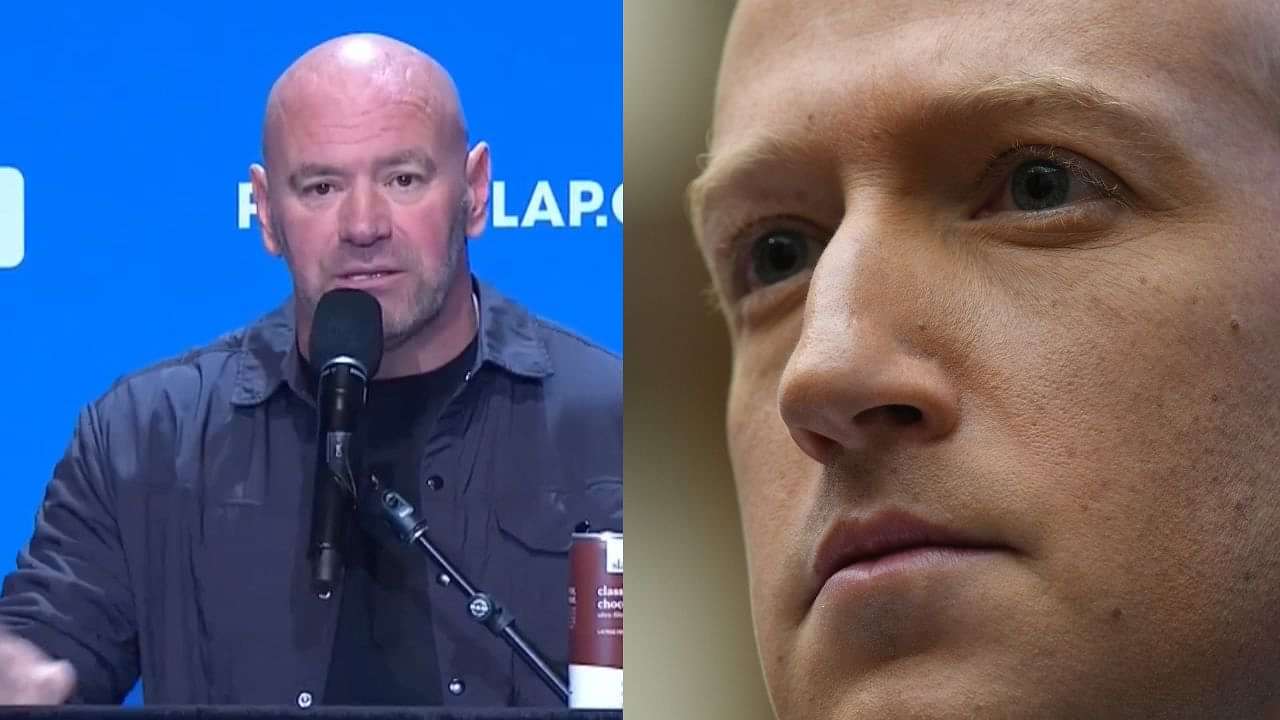 UFC Brazilian middleweight fighter Paulo Costa is certainly not someone to shy away from speaking his mind on social media. The former UFC title contender is often seen speaking about sensitive topics and also posting posts while mocking others in a hilarious fashion.
'The Eraser' has had some issues with UFC president Dana White in recent times. Thus, he has mocked him several times on his social media accounts. Similar to Costa is the former welterweight title challenger Jake Shields, who isn't afraid of controversies. He did the same recently when he publicly mocked Mark Zuckerberg and the president of the UFC, Dana White.
Jake Shields and Paulo Costa mock Mark Zuckerberg and Dana White
The former UFC fighter Jake Shields recently took to Instagram to share his views on a 19-year-old school shooter who was sentenced to life. While showing no sympathy towards the 19-year-old, Shields suggested that he should be r*ped in prison.
ALSO READ: "$250 Million": Logan Paul Discloses 'Jaw-Dropping' Sale Figures as PRIME Completes One Year
However, by doing so, Jake Shields had his Instagram account suspended. It is worth noting that Instagram has very strict policies and they quickly take action against offensive posts, and Shields' posts certainly fit into that bracket.
Loading embed tweet https://twitter.com/BorrachinhaMMA/status/1626474645334679552?ref_src=twsrc%5Etfw
Jake Shields later took to Twitter to talk about the same and interestingly gained the support of Paulo Costa. The Brazilian urged Shields to stay on Twitter instead of Instagram.
Moreover, the former UFC title contender also took a dig at the UFC president, Dana White. He suggested that he should be the CEO of Instagram. And that he would ban all posts related to the UFC's new Power Slap contest. He said, "F*ck Zuck let's stay here. I'm should CEO Instagram. Starting ban all slap f*ck posts"
Paulo Costa mocked Conor McGregor's new Proper No.12 Irish apple launch video
Conor McGregor recently released a new flavor of his whisky called Proper No.12 Irish apple. Interestingly, to launch the product, he took inspiration from the late founder of Apple, Steve Jobs. And had a rather tech-oriented presentation.
Loading embed instagram https://www.instagram.com/reel/CovEjVRAxJR/?utm_source=ig_embed&utm_campaign=loading
While his fans applauded the video and McGregor's marketing creativity, Paulo Costa saw it as an opportunity to make a parody. The Brazilian made a hilarious video mimicking the Irishman's accent and mannerisms and posted it on his social media.
ALSO READ: Andrew Tate Wiretaps: Arrest Update- Leaked Chat of Victims EXPOSES Huge Setup
In the video, Paulo Costa can be seen launching his infamous 'Secret Juice' while mimicking Conor McGregor and the launch of his Proper No.12 Irish apple. Costa currently has no fights under his name. He was previously set to take on former UFC champion Robert Whittaker. But the fight never came to fruition. Thus, fans will have to wait to see him back in action.
Who do you think Costa should fight next? What are your thoughts on Shields' tweet and Costa's reply?
---