Warzone 2 Underrated Assault Rifle Loadout for the Lachmann 556 Ft. Metaphor!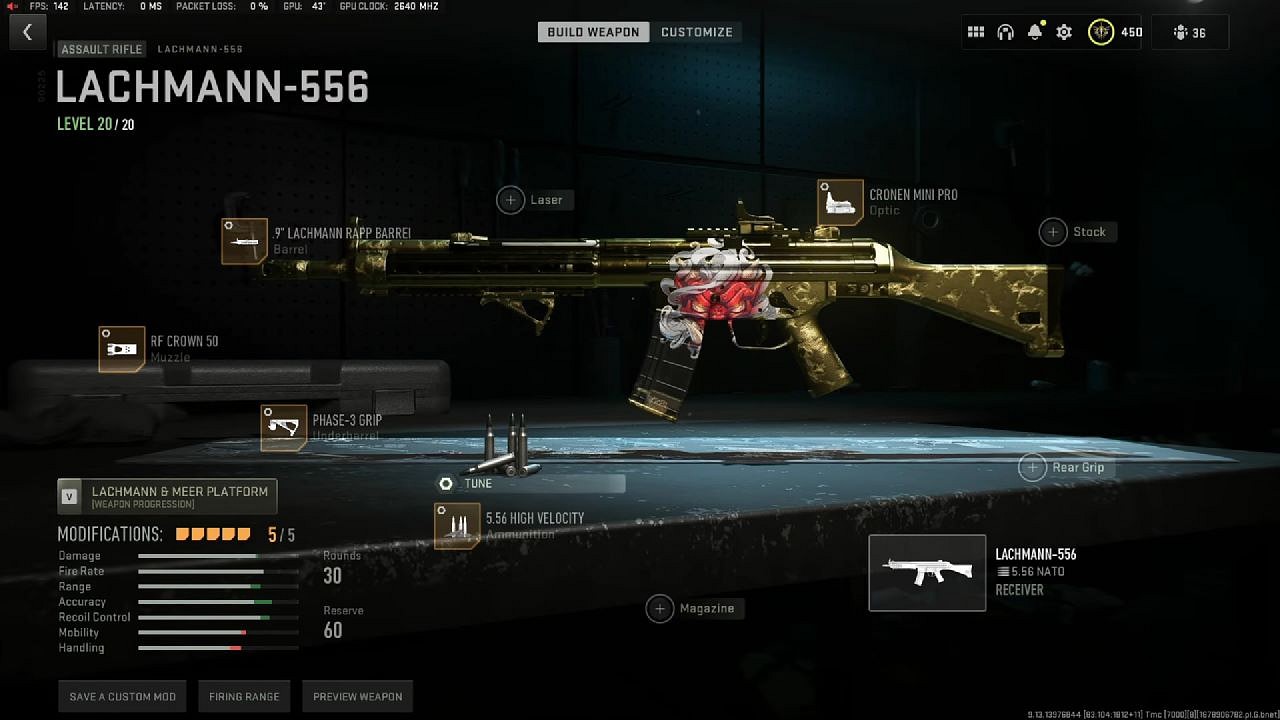 The Lachmann 556 is a good assault rifle in Warzone 2, no doubt. However, it is overshadowed by a lot of meta weapons that have a faster fire rate or a better TTK. The assault rifle category is versatile and has lots of options. With the right attachments, we can make any weapon a meta one. Today we will look at the Lachmann 556.
This loadout is made for the people who are playing solos and not for the ones who play in squads. This loadout's versatility can beat even the strongest of weapons in both damage and recoil control. Without further ado, let us dive right into the loadout!
Also Read: Mika Voice Actor Genshin: Hear Mika Talk in Genshin Impact 3.5 update
The Best Lachmann 556 Loadout in Warzone 2 That You Should Use!
Firstly, there are a couple of substitutes you can use if you want to go for a different playstyle, you can equip the 30-Round Mag if you want to free up any other attachment in this loadout. The first attachment for this loadout is going to be the RF Crown 50. This attachment will make the assault rifle more accurate over medium to long ranges by improving the vertical and horizontal recoil of the gun.
The next attachment we will use is the Cronen Mini Pro Optic since it gives us a clear Line of Sight of our enemies. If we have a clear ADS then it is easier to keep track of enemies. You can replace this attachment with any other Optic of your choice. For the open areas of Al Mazrah, it is important to be able to shoot farther and faster. That is why we will equip the 15.9″ Lachmann Rapp Barrel for increased damage range and bullet velocity.
The 5.56 High-Velocity ammunition will give us increase bullet velocity that ensures a faster TTK. The final attachment seals the deal of making the gun the most stable on the map. The Phase-3 Grip ensures that your aim does not falter. With all of these attachments, the gun is going to be extremely reliable in public matches and solos. For perk packages and grenades, you can rock anything that helps your playstyle. Our go-to is to equip a Sniper for long ranges paired with smoke grenades and drill charges.
For more Warzone 2 loadouts, make sure you follow Metaphor on YouTube through this link. Check out the newest Tempus Torrent Loadout below.
Also Read: Tempus Torrent Warzone 2 Loadout : Try out the Newest Weapon in BR
---
Share this article