Who is Herobrine in Minecraft? Solving the Mystery of the Infamous Myth in Minecraft!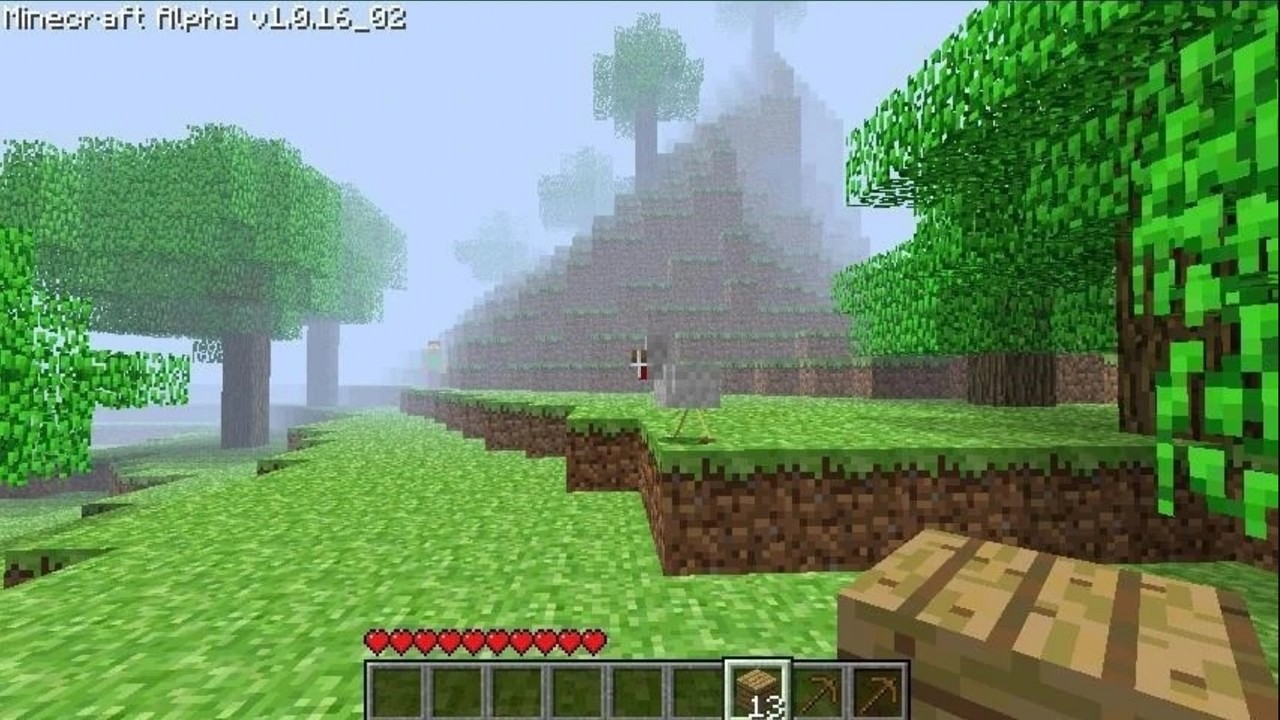 Herobrine is a myth that has been in Minecraft since the very beginning. It is an old story and has become a myth throughout the years. However, there is much deeper lore to be uncovered here. Let us take a look at everything you need to know about this character.
Who is Herobrine?
Herobrine is a myth in the game which surfaced over a decade ago. It was a creepypasta canonical story. It talked about an entity with a default Steve skin with blank white eyes. Over the years, the definition of Herobrine and what he does has changed. Some say he can make and place blocks just like players, he can also do more things.
Mobs are safe from him as he targets players.
The community says he was a dead miner who existed before the player entered the world
Blocks placed in various places are credited to him
Some people mention that he is summonable through shrines
Another version of this character is known to harm players with griefing, looting, and more
Let us talk about its origins.
The Origins
On August 2010, someone talked about this character for the first time. This happened when the user who encountered it was making a crafting table and saw something watching them. When they got online and posted about the player, their post got deleted and someone sent them a message saying, "stop." People looked more into Herobrine and then they found out that it is a Swedish Player, who is the brother of Notch, a Minecraft developer. However, this was just the beginning for the character.
Developer Acknowledgement
Mojang acknowledged Herobrine's existence during patch notes they released saying that they "Removed Herobrine" from the game. You can find those patch notes here. They have also shown him multiple times in official images. In addition, Notch talked about him at Minecon 2010 claiming that while he is a myth, he also might be real but as a joke.
He later confirmed it was a hoax.
Getting loads of tweets and emails about Herobrine again. I don't have a dead brother, and he never was in the game. Not real. Never was.

— notch (@notch) May 26, 2012
Will he ever be Added to Minecraft?
@Kizzycocoa We have no plans at all to add herobrine. I doubt this will ever change.

— Nathan Adams (@Dinnerbone) August 22, 2012
The developer has pretty much confirmed that they do not ever plan to bring herobrine to the game so it is pretty much true. It was a good run for the character while it lasted and Mojang is always active with the community so maybe there is a slight chance.
For a detailed inspection on Herobrine check out the video below, it will give you a deeper insight.
For more Minecraft-related videos, stay tuned at The SportsRush!
Also Read: The Last of Us Part II Might Span for Multiple Seasons in the HBO Series; Say Neil Druckmann and Craig Mazin!
---
Share this article