Toni Storm turns heel on Ember Moon on tonight's WWE NXT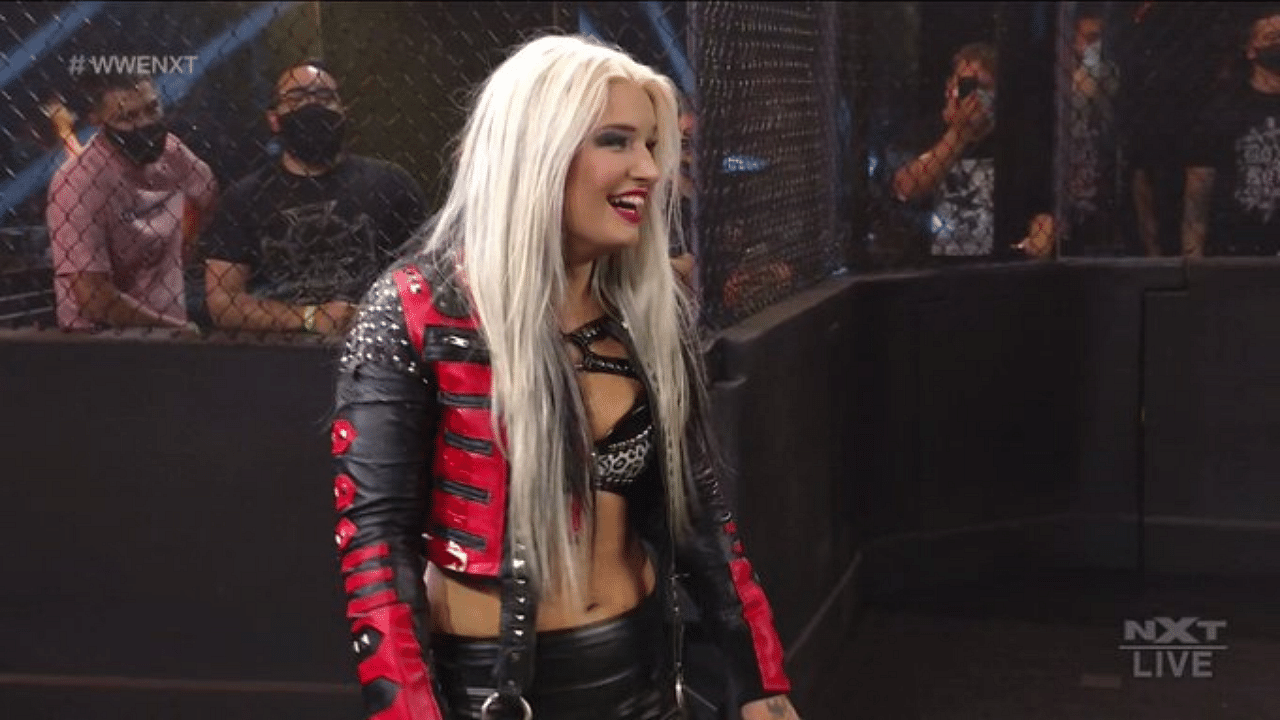 Toni Storm turns heel on Ember Moon on tonight's WWE NXT. She appeared to come out to help her friend but attacked her instead.
There's something about the WWE and turning natural baby faces heel. There aren't a lot of performers who could have the crowd behind them. Daniel Bryan, Sami Zayn, Becky Lynch, Bayley, Johnny Gargano and Io Shirai are some that come to mind when it comes to fan favourites that the WWE dared to turn heel; some more successfully than others.
Also read: Sasha Banks confirms her appearance in 'The Mandalorian was a one-off
All of the aforementioned names however, benefited greatly with the turn and took the next step in their careers. While Bryan and Lynch have turned faces again, it's hard to believe that Zayn and Bayley were once lovable faces.
This week's episode of NXT also featured a natural babyface turning heel. Toni Storm, who has worked her entire career as a face, changed her alliance by turning on her friend Ember Moon after pretending to come out and help her fight Candice LeRae, Dakota Kai and Raquel Gonzalez.
Moon had fought and lost to LeRae in the opening match of the show. After the match, she was outnumbered and assaulted by the trio. She smiled upon hearing Storm's music. The pair ran back to the ring to fight back. Instead, she was stopped mid run and laid out by Storm who threw her inside the ring to be 'fed to the wolves'.
Watch:  Toni Storm turns heel on Ember Moon on tonight's WWE NXT
WHY TONI WHY?!?!?#WWENXT pic.twitter.com/2NbZaUcse5

— WWE (@WWE) November 26, 2020
Fed to the wolves.#WWENXT @WWEEmberMoon @CandiceLeRae @RaquelWWE @DakotaKai_WWE pic.twitter.com/q4ULJvOYew

— WWE (@WWE) November 26, 2020
She say we would see a different Toni Storm.

Allow @CandiceLeRae to introduce you to HER WarGames team:
CandiceLeRae
DakotaKai_WWE
@RaquelWWE
Toni Storm@ShotziWWE should be VERY nervous right now. #WWENXT #NXTTakeOver pic.twitter.com/pQL9JvCvwz

— WWE NXT (@WWENXT) November 26, 2020

Click here for more WWE News
---