UFC Rankings: Has Jon Jones Surpassed Alexander Volkanovski After UFC 285 Victory?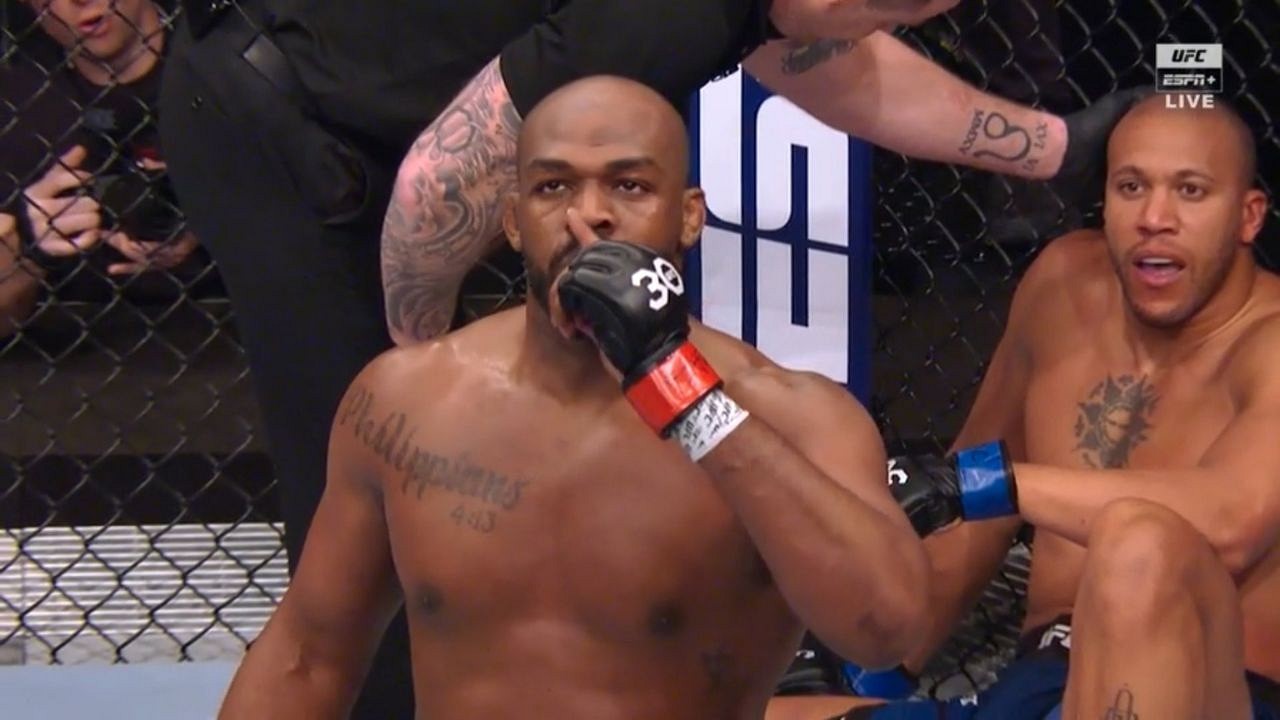 UFC 285 was the return of the greatest light heavyweight fighter of all time. The victory over Cyril Gane at heavyweight made Jon Jones the greatest fighter of all time. The UFC has had two back-to-back events where the pound-for-pound rankings have been in the discussion. UFC 284 where Alexander Volkanovksi faced Islam Makhachev and UFC 285 which was headlined by Jon Jones vs Cyril Gane. After UFC 284 the consensus believed that the pound for pound number one was Volkanovksi. After UFC 285 the question is, has Jon Jones surpassed Alexander Volkanovski?
Pound for pound rankings is a very tricky thing. Islam Makhachev won at UFC 284 but Volkanovski still retained the number one pound-for-pound for the performance he put up at a higher weight class.
Also Read: Andrew Tate Bugatti: Did Elon Musk Buy the $5 Million Car After Cops Seized It in Dubai?
Jones or Volkanovski who is number 1?
The pound for pound number 1 spot is based on many things. Who has changed the weight class and fought a bigger opponent, who performed in what way inside the octagon, and many more things.
It's the fighter's skill at display pound for pound.
According to the recent updated UFC rankings, Jon Jones has surpassed Alexander Volkanovski to be the number one pound for pound fighter. Jon Jones made his return at a weight class above his usual and beat the number 1 contender easily.
There was a huge skill difference between Jon Jones and Cyril Gane and thus the fight was very easy for Jones, little did he know going into the fight. Jon Jones submitted Cyril Gane in round one to win the heavyweight championship of the world.
A new P4P king has been crowned 👀👑

⬇️ Check out the latest rankings!

[ B2YB @VeChainOfficial ] pic.twitter.com/02wLzsFcKM

— UFC (@ufc) March 7, 2023
The GOAT status is something Jon Jones already got as soon as he beat Gane. The UFC has now updated its rankings and made Jon Jones the number one pound for pound in the world. Before the fight Jones did acknowledge that Volkanovski was the real pound for pound number one, but after Jon's fight it's hard to deny him the spot.
What's next for Jon Jones?
Jon Jones believes that after winning the heavyweight championship of the world its time to fight the heavyweight's greatest fighter according to him. Yes, it's Stipe Miocic.
Stipe Miocic has had a successful run in the heavyweight division. Jon Jones vs Stipe Miocic for the heavyweight championship of the world is the next fight to be made.
Who have you got?
Also Read: UFC Schedule: Who Are the Fighters Competing This Weekend?
---
Share this article