Carlos Puyol talks about India hosting the FIFA U-17 World Cup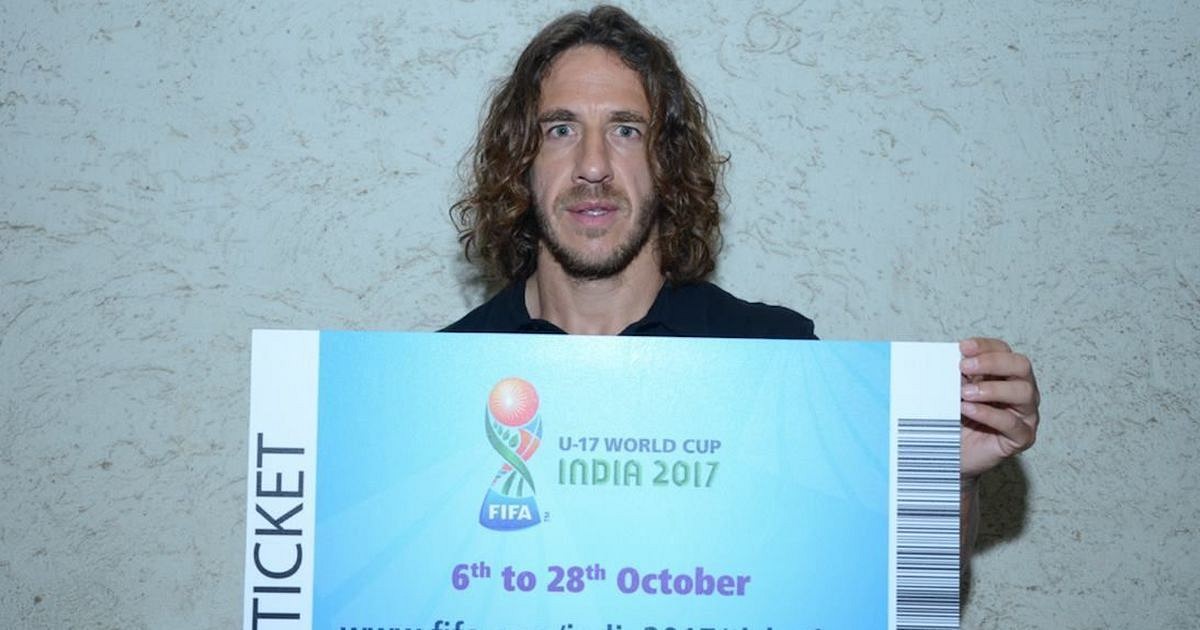 Carlos Puyol is living legend from Catalonia. He proudly wore the colors of his beloved, FC Barcelona for the entirety of his magnificent playing career. He is also a Spanish legend, as he played a pivotal role in La Roja's success in recent times. Puyol is widely recognized as one of the best center backs to have played the game and is still remembered fondly by football fans worldwide. Now in India for the past few days, Carlos Puyol talks about India hosting the FIFA U-17 World Cup.
He spoke about how this is a fantastic step for Indian football and how it will inspire the youngsters in the country.
"It's a great step forward hosting the U-17 World Cup. This is where the future stars start their development process."
"India is like a young football country in that sense but it has been going growing rapidly. Indian fans are passionate and I am sure that the World Cup will generate something much, much bigger in India and then more people will get introduced to the game."
"The important thing is to start early and practice, practice, practice, have the passion and enjoy the game. One should not think professional at that stage. This is the greatest sport in the world and you can have a lot of fun playing it."
Puyol also spoke about his friend and former team mate, Lionel Messi.
"For me the best is Messi, I have played with him. Messi has given me a lot of joy. I would say both are great players, their competition is very intense and it helps them to keep getting better, and not get complacent.
"Cristiano is one of the greatest in football history, but Messi is better."
Puyol also gave his thoughts on his Champions League triumphs, especially his first one in 2006 against Arsenal.
"Champions League 2006 final has a special place in my heart because it was the only game my dad, who is no more, watched me live. Of course, it was also the first Champions League title triumph with Barcelona, but it also has a very emotional connect."
Puyol also spoke about Pique and rated him as the best defender in the world.
"At this point of time Gerard Pique is the best in the world. It is a very difficult thing to come to Barcelona and perform in that particular position and also Javier Mascherano.
"In the youth system of Barcelona there are amazing players who will represent Barcelona in the future."
---