Shoaib Akhtar, a popular YouTuber now, once had deep regret for not accepting a lead role in Anurag Basu's 'Gangster'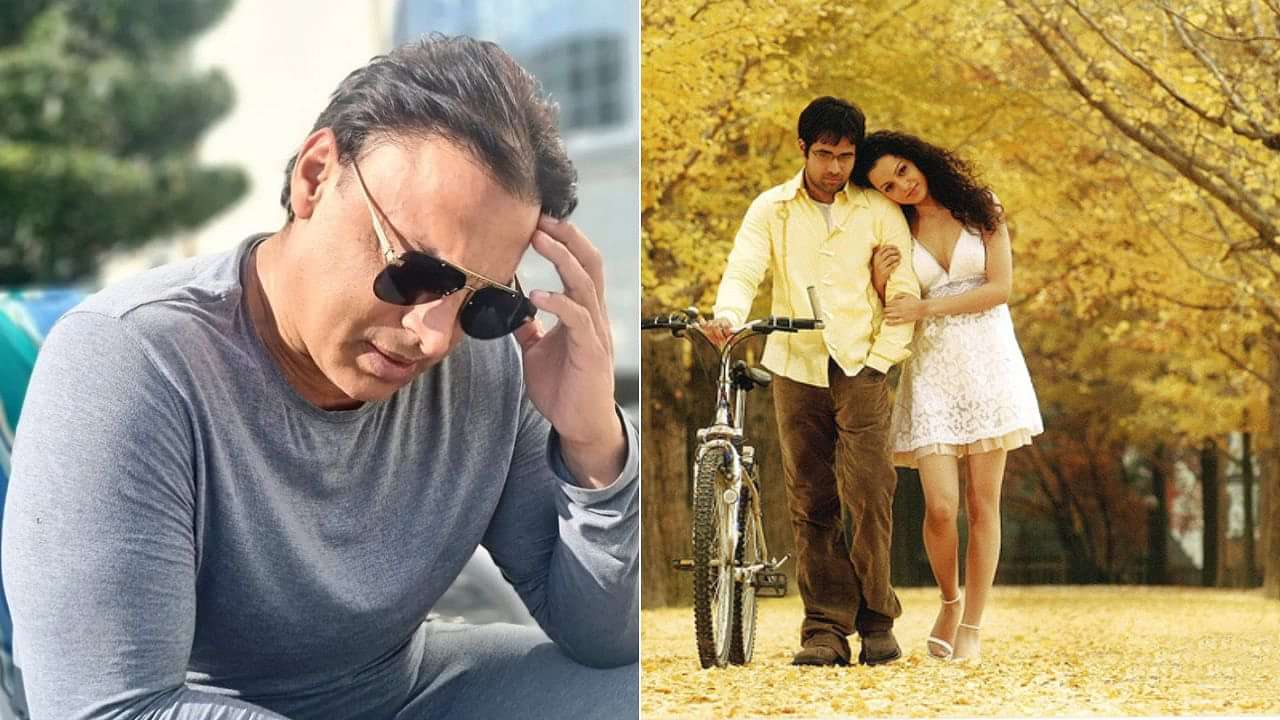 While writing a piece around former Pakistan fast bowler Shoaib Akhtar's maiden assignment on an OTT platform last week, I had mentioned in the first paragraph itself that the flamboyant speedster has a personality worthy of being cast in a movie or a web-series.
Not that Akhtar has been offered a role within days but he sure was offered a lead role in a hit Hindi movie from the past. Akhtar, who is among the many former Pakistani cricketers to have taken a professional refuge in streaming application YouTube post retiring from all formats, is arguably the most popular of them all primarily because of his dialogue delivery and unmatched wit.
For the unversed, Akhtar was offered a role in director Anurag Basu's 'Gangster' (2006). Mahesh Bhatt, a prominent filmmaker in the Hindi film industry, is said to have himself met Akhtar for a script narration in Karachi.
"Once he [Shoaib Akhtar] hears the story, he cannot refuse it," a confident Bhatt was quoted as saying by BBC back then. That being said, Akhtar had ended up rejecting the offer to concentrate on his career as a cricketer, as per reports.
Loading embed instagram https://www.instagram.com/reel/CouRctkOe8o/?utm_source=ig_embed&utm_campaign=loading
Akhtar, who was both fined and banned (not once but twice) by the PCB (Pakistan Cricket Board), was left out of both the ODI and Test squads for the tour of West Indies in 2005. It was at this point in time of his career when Bhatt had approached the Rawalpindi Express with a movie.
Shoaib Akhtar once had deep regret for not accepting a lead role in Anurag Basu's 'Gangster'
Akhtar, however, had once expressed remorse about not accepting Bhatt's offer to explore another avenue in life. Despite being a fierce competitor on a cricket ground, Akhtar was always liked among Indian fans for the sheer entertainment he used to provide as a cricketer. Hence, Akhtar's role in Gangster would've surely drawn even more people towards the cinema halls.
"I was offered to play a lead role in the movie 'Gangster' which was later on done by Emraan Hashmi. Now, I think I should have done that film," Akhtar had once told a foreign agency about his deep regret.
While some reports claim that Akhtar was offered Shiney Ahuja's character Daya in place of Emraan Hashmi's Akash Kapadia, watching an active overseas cricketer in any role in a Hindi movie would've been surely liked by the Indian audiences back in the day. Akhtar or any other Pakistani cricketer, in particular, aren't allowed to work in India in any capacity these days due to sour geopolitical relations between the two nations.
Gangster, known for impressive performances by the likes of Hashmi, Kangana Ranaut (debut), Ahuja and Gulshan Grover, gained immense fame with time majorly due to its music album which comprised successful songs namely 'Tu Hi Meri Shab Hai', 'Bheegi Bheegi' and 'Ya Ali'.
A career plagued with injuries due to Akhtar's relentlessness of not compromising with his pace, the 47-year old had to miss numerous series and tours due to fitness and disciplinary issues during his playing days. The fact that Akhtar played international career for 14 years in spite of a doctor predicting a three-year shelf life even before he first played for Pakistan speaks highly of his stubbornness.
What is the status of Shoaib Akhtar 'Rawalpindi Express' biopic?
Readers must note that Akhtar had announced his biopic titled 'Rawalpindi Express: Running Against The Odds' last year. Although it remains unclear if the movie has since gone on floors or not, Akhtar disassociated himself from his dream project citing "disagreements and contractual violations" via a tweet last month.
---