Daniel Bryan refuses to rule out Wrestlemania return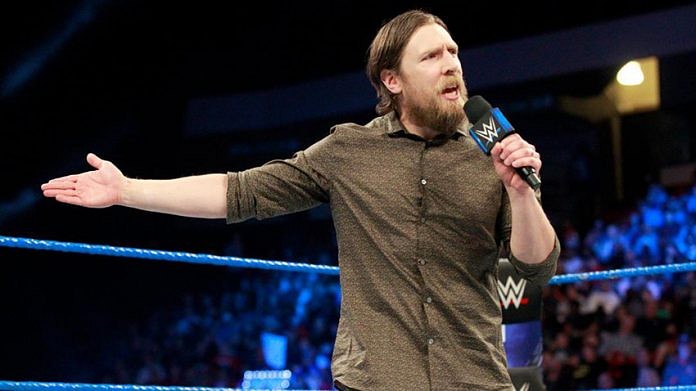 The life after retiring from in-ring action has been bittersweet for Daniel Bryan. Despite being so close to all the action, the star is helpless as he is confined to the role of the General manager of SmackDown.
The Seattle native has been striving hard for a comeback in the ring despite calling it quits due to recurring concussion problems. Bryan is apparently not being cleared by the official WWE medical team despite the wrestler being cleared by top doctors specialising in the area.
However, recent developments interestingly state that Bryan was offered a chance to wrestle at the upcoming "Show of Shows" despite not being cleared. The match, however would not be competitive and would see the wrestler taking no bumps at any costs.
The General Manager of the blue brand turned down the prospect instantly, as the idea of the match did not appeal him. The nature of the match is yet to be known.
Daniel Bryan has been embroiled in a battle of egos with Shane McMahon over the past few months as the power duo often collided in making decisions.
However, a reunion was proposed with the star after Sami Zayn and Kevin Owens continued their barrage on the blue brand.
The multiple time world champion is proposed to leave the company once his contract ends, to find a promotion that would allow to clear him wrestle with the WWE adamant to not clear the star.
The reason why the WWE still continue to ignore Bryan's pleas over his clearance is a mystery for the ages, It is clear that Bryan is not interested in just competing in matches where he will not take bumps which obviously would not be taken seriously.
With this rejection, the WWE Universe may have missed their chance to witness the "Yes" star, one last time.
Do you think Bryan made the right choice by rejecting the offer to compete? Let us know in the comments section.
Watch this space for more WWE content.
---