GTA Online Weekly Update for March 09, 2023: 3x payout on Tuner Contracts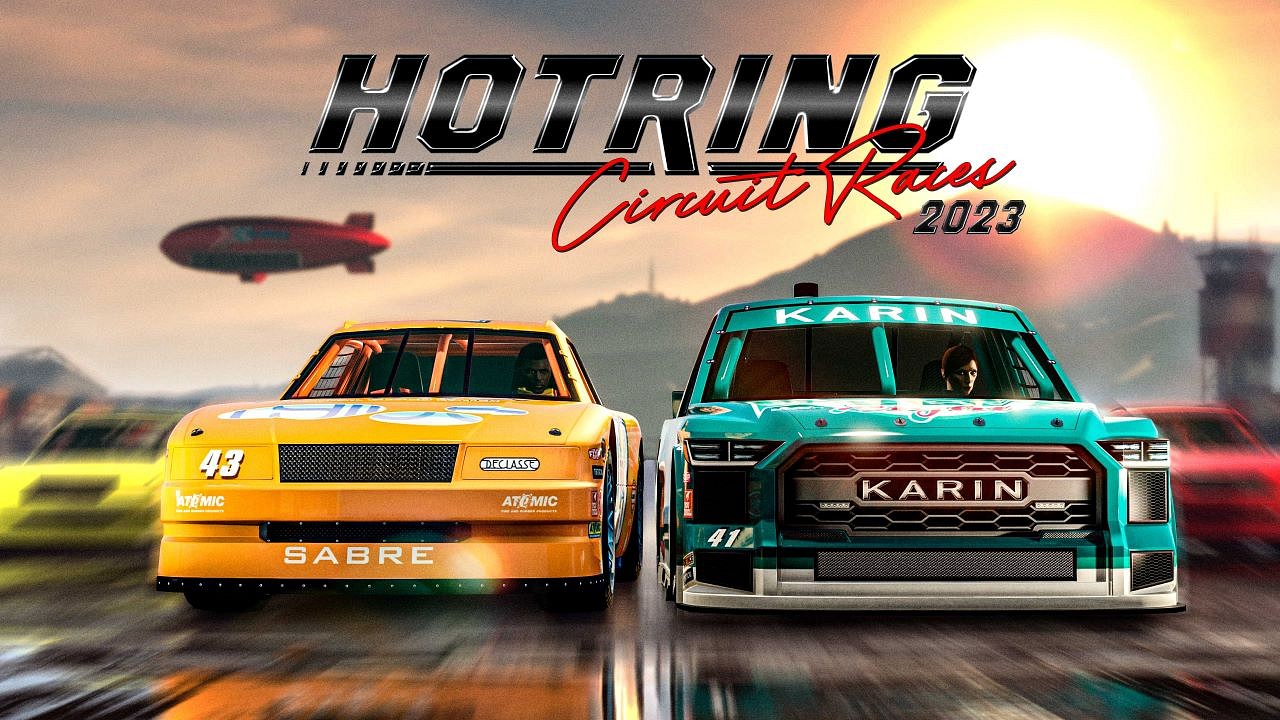 This week, GTA Online is all about cars. From new races to a brand new car, players have been treated to a bunch of automobile-themed bonuses. For those missing the Auto Shop, now is the perfect time to invest. Not only are Exotic Exports and Contracts paying out 3x, but Auto Shops themselves are 40% off. Here's everything new in Rockstar's title this week.
Also read: Redfall will support crossplay on Steam, Xbox, Game Pass, and the Epic Game Store
Earn 3x money on Exotic Exports and more in GTA Online this week
The Karin Hotring Everon is a rugged dynamo, with enough torque to crack asphalt, and only one speed… reckless.

This Sports class vehicle roars into the Southern San Andreas Super Autos inventory in GTA Online — but it is only available through March 15: https://t.co/JV2MR9Gfnu pic.twitter.com/5mXuNqrrmp

— Rockstar Games (@RockstarGames) March 9, 2023
New vehicle – Hotring Everon ($1,790,000 – $1,342,500)
Podium Vehicle – BF Club
Prize Ride – Seminole Frontier
Prize Ride Challenge – Place top 5 in Street Races for 3 days in a row
Luxury Autos Showroom
Deluxe Motorsports Showroom
Declasse Hotring Sabre (Sports, 35% off)
Dundreary Landstalker XL (SUVs)
Annis Hellion (Off-Road, 35% off)
Pfister Comet (Sports)
Karin Hotring Everon (Sports)
Discounts
40% Off
Auto Shops (+Renovations)
35% off
Buffalo STX ($1,397,500 – $1,048,125)

Calico GTF ($1,296,750 – $972,562)

Euros ($1,170,000 – $877,500)

Hotring Sabre ($539,500 – $404,625)

Hellion ($542,750)

Cyclone II ($1,462,500)
25% Off
BR8 ($2,550,000)

Tigon ($1,732,598)

Caracara ($1,331,250)
Bonuses
2x GTA$ & RP
Sumo Adversary Mode
Select Community Series: Hotring Superspeedway by GuimasTurbo, [¥]#ThrottleJockeys-RX by Yoshawolf, RPG VS INSURGENT VS TRAIN by nico92898, #WEG Cupid's Castle by warlordweggywoo, Crash Race Rainbow by yukamnesia, Royal Brawl by EddieLTU, Chutes and Splatters by tromatized1970
3x GTA$ & RP
Tuner Contracts
Auto Shop Client Jobs
Exotic Exports
Select Hotring Circuit Races
Exclusive reward
Place top 3 in any of the new races this week to receive a GTA$100,000 bonus (delivered within 72 hours of completion)
This week, the Karin Hotring Everon is a limited-time release that will be available till March 15, 2023. After this week, the Hotring Everon will not be available for purchase.
Also read: Does Wo Long: Fallen Dynasty have co-op? Guide to starting a co-op session with friends
---
Share this article