GTA Online Weekly Update March 17, 2023: Last Dose update now out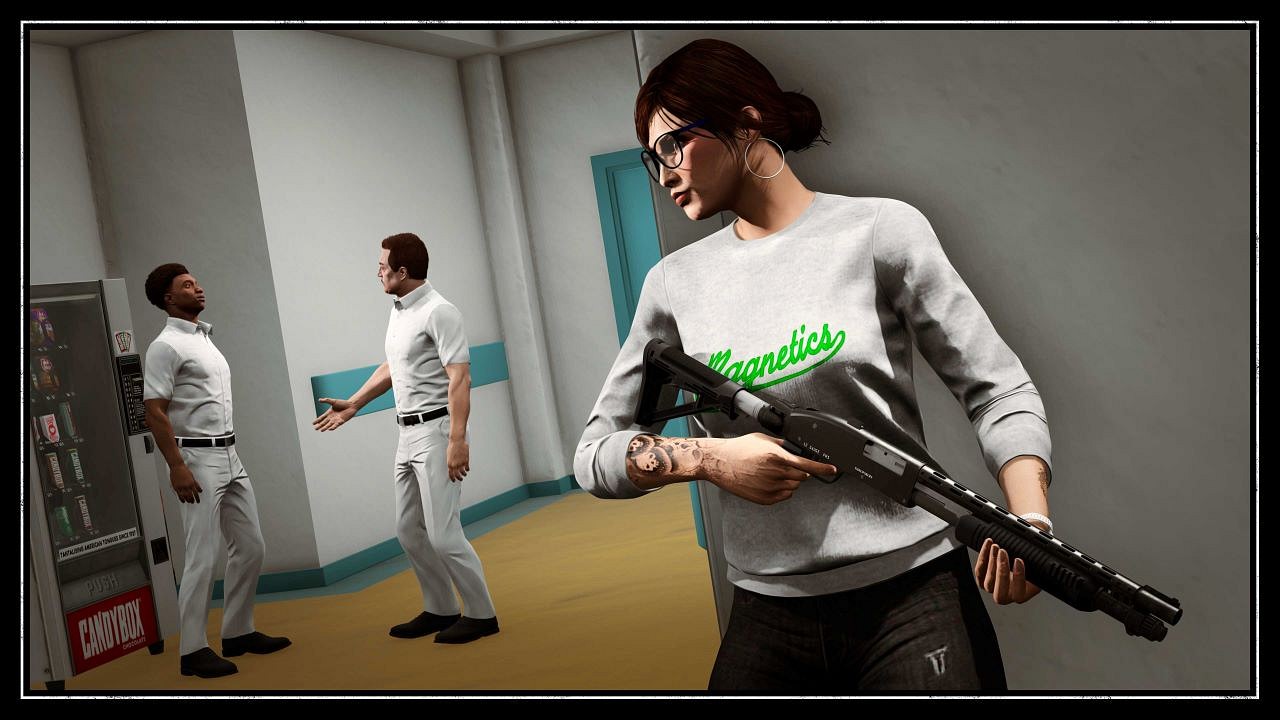 This week, GTA Online has added a bunch of content for players to enjoy. The Last Dose is the explosive conclusion to the Los Santos Drug Wars DLC, bringing characters new and old. Dr. Isiah Friedlander, Michael's therapist from Story Mode, makes a return in this DLC. Additionally, a new set of bonuses of bonuses have arrived for players alongside new discounts. Here's everything new.
Also read: Battlefield 2042 Weekly Missions for March 14, 2023: Complete Season 4 Week 3 rewards
What's new in GTA Online this week?
Los Santos Drug Wars reaches its explosive finale in The Last Dose, with five new missions leading you down an action-packed rabbit hole in the culmination of this two-part story.

Play now: https://t.co/JRjkS2wehI pic.twitter.com/UWW7jqju8m

— Rockstar Games (@RockstarGames) March 16, 2023
New vehicles – Willard Eudora ($1,250,000) and Ocelot Virtue ($2,980,000 or $2,235,000 at trade price)
Podium Vehicle – Infernus Classic
Prize Ride – Coil Brawler
Prize Ride Challenge – Place top 3 in Pursuit Races for 3 days in a row
Luxury Autos Showroom
Deluxe Motorsports Showroom
Willard Eudora (Muscle)
Invetero Coquette D10 (Sports)
Pegassi Toros (SUVs)
Vapid Bullet (Super)
Hijak Ruston (Sports, 50% off)
Discounts
50% Off
Ruston ($215,000)

Beater Dukes ($189,000)

Sea Sparrow ($907,500)
30% off
Body Armor

All Ammo (+Mk II Ammo)

Brickade 6×6 ($1,015,000)

Acid Lab Install Equipment
25% Off
Weaponized Tampa ($1,581,038 – $1,188,750)

Taipan ($1,485,000)

Tyrant ($1,886,250)

Miljet ($1,275,000)
Bonuses
1.5x GTA$ & RP
2x GTA$ & RP
3x GTA$ & RP
2x supplies on Acid Lab restocks
1.5X Acid Production Speed
This week, two new cars have been added to GTA Online in the form of the Willard Eudora and the Ocelot Virtue. The Eudora is a limited-timed car that will no longer be available to purchase after March 29, 2023.
The Ocelot Virtue is an eye-wateringly expensive super car that will set players back by nearly 3 million dollars. However, unlike the Eudora, it isn't a limited-time car and will be available for purchase permanently.
Also read: Minecraft 1.19.4: List of Important Changes and Reworks!
---
Share this article