How to unlock a Jeep in GTA Online for free this week (January 26, 2023)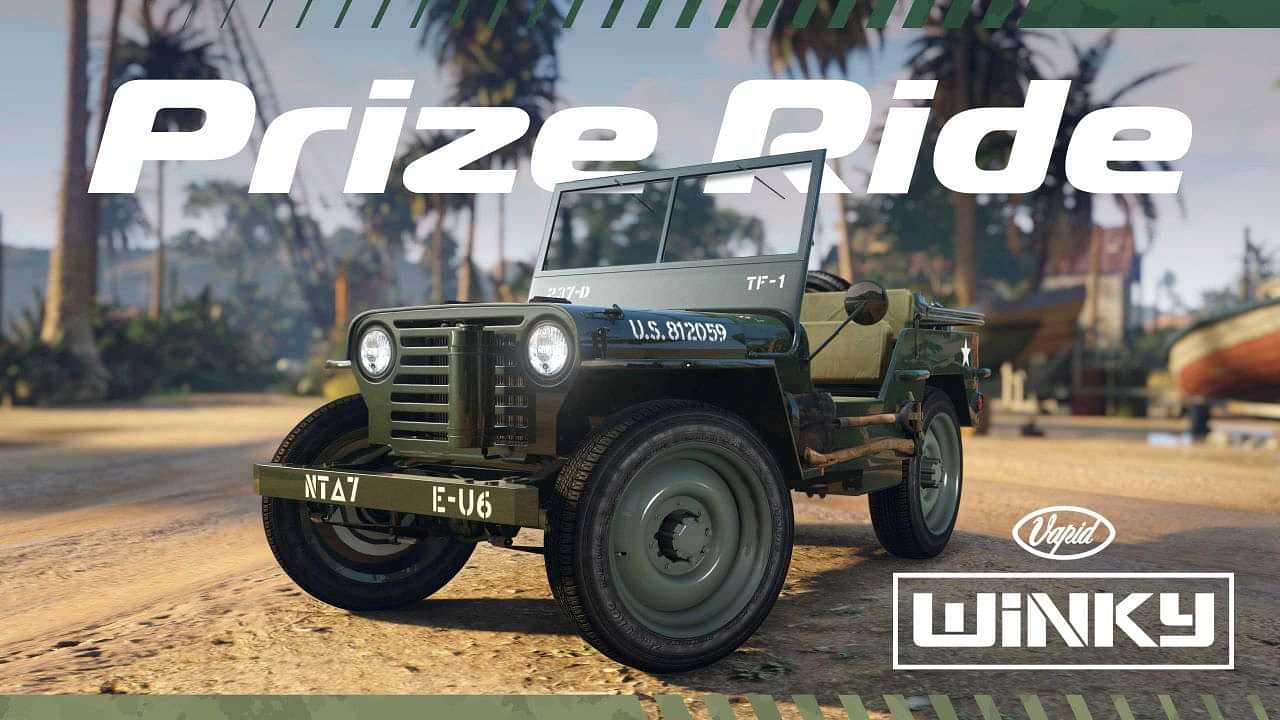 A new GTA Online Weekly Update has dropped and brings an unconventional vehicle to the LS Car Meet. Taking the Pegassi Torero's place as the Prize Ride is GTA Online's version of a Jeep. The Vapid Winky is up for grabs for free this week, and those with the patience to meet certain requirements can unlock it for free. Here is the Prize Ride unlock condition for the week of January 26-February 1, 2023.
Also read: FaZe take down OG at the CS:GO BLAST Spring Groups to qualify for Spring Final
The Vapid Winky is the GTA Online Prize Ride for January 26-February 1, 2023
Loading embed tweet https://twitter.com/RockstarGames/status/1618624842793623552?ref_src=twsrc%5Etfw
Prize Ride Challenge: Place top one in Street Races for three days in a row
Winning the Winky via the Prize Ride Challenge will save players GTA $1,100,000 or $825,000 at its trade price. The Winky is modeled after the Willys Jeep (formally Willys MB) and the Ford GPW. Added as part of the Cayo Perico update, the Winky was originally found on Juan Strickler's (El Rubio) private island when visiting as a party guest. Now, players can own their own Winky via the Warstock Cache & Carry website if they choose.
Performance-wise, the Winky is nothing spectacular. It is a three-seater, AWD Jeep that can post a slow top speed of just 72.00 mph (115.87 km/h). This makes the Winky a novelty item with no real purpose other than to fit a theme or complete a collection. Even cruising around Los Santos is a death sentence in the Winky as it is unarmored, slow, and has no windows or roof to protect its occupants.
However, those looking for a fun, WW2-era Jeep for role-play or other purposes, may find some utility in the Winky.
Also read: GTA Online weekly update for January 26, 2023: New 4-door rally car added
---