What are the GTA+ benefits this week? New bonuses from March 17, 2023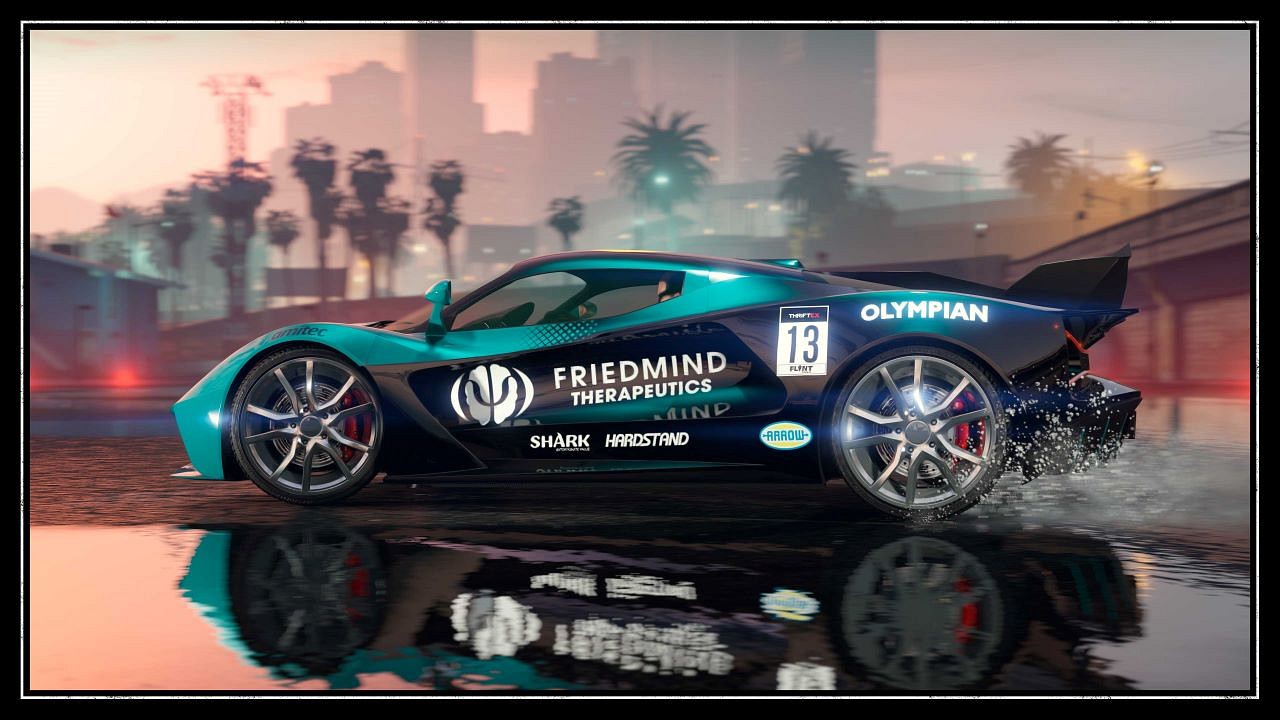 A brand new weekly update has dropped for GTA Online bringing new cars, missions, and more. Among the rotation of bonuses were GTA+ benefits that were refreshed this week. Replacing last week's free 50-car garage is a brand new hypercar and free Agency Vehicle Workshop. Revenue sources have been buffed as well with 2x and 3x payouts on Fooligan Jobs and Hotring Races, respectively. Here's everything new for members.
Also read: GTA Online Weekly Update March 17, 2023: Last Dose update now out
GTA+ members to get a free $3 million car this week
Los Santos Drug Wars reaches its explosive finale in The Last Dose, with five new missions leading you down an action-packed rabbit hole in the culmination of this two-part story.

Play now: https://t.co/JRjkS2wehI pic.twitter.com/UWW7jqju8m

— Rockstar Games (@RockstarGames) March 16, 2023
For $5.99 a month, GTA Online players can now get access to the following benefits:
Free Ocelot Virtue (Super) with Jackal and Ocelot Racing liveries
Agency Vehicle Workshop
Pink Floral Tech Demon Mask, Gray Yeti Combat Shirt, and Gray Yeti Battle Pants
2X GTA$ and RP on Fooligan Jobs (3X GTA$ and RP in total this week)
3X GTA$ and RP on Hotring Races
Additionally, PS5 and Xbox Series X/S members will get $500,000 delivered to Maze Bank accounts this week. These bonuses will last until April 12, 2023, before being replaced by a fresh set.
What else is new this week?
Two new cars have been added to the game with the Ocelot Virtue and Willard Eudora taking centre stage. Both belong to vastly different classes with the Eudora being a vintage classic, and the Virtue being an electric hypercar.
The Eudora is a limited-time release that will be available for purchase until March 29, 2023, after which it will be delisted from Southern San Andreas Super Autos. The Eudora costs $1,250,000 while the Virtue will set players back by $2,980,000 or $2,235,000 at its trade price.
The new Last Dose missions bring the Los Santos Drug Wars DLC story to a close with new missions and rewards. Players who complete these missions will get Dr. Isiah Friedlander's Virtue for free.
Also read: Minecraft 1.19.4: List of Important Changes and Reworks!
---
Share this article