Lakers: Luke Walton to be replaced by Tom Izzo, according to reports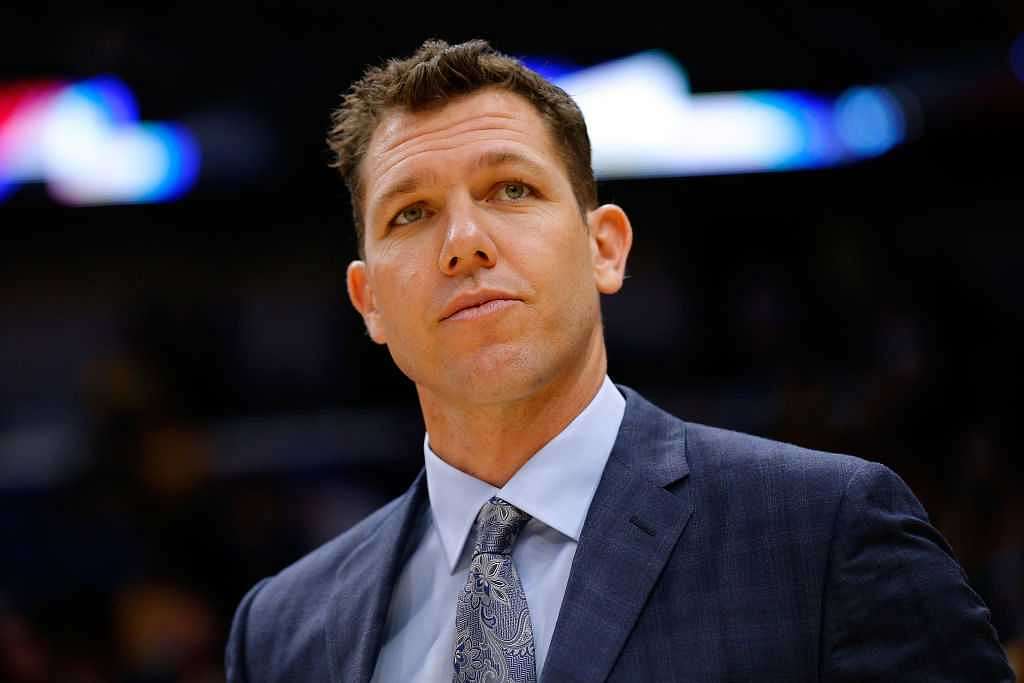 Los Angeles Lakers had a really young team for the past few seasons and a completely young core given their willingness to give up cap space to improve the team and help develop the young core. So it made sense that they had a coach just as young to fit in with the players and connect with them and so in came Luke Walton.
Luke Walton was the second pick in the second round of the draft in 2003. Know someone else that also got drafted in 2003? You might know him as the King who recently moved to the Laker land. Yes, LeBron James and Luke Walton were drafted in the same year. LeBron is still playing like an MVP. Luke Walton is no longer a new coach with close to 3 years of Head Coaching experience under his belt now.
Once the Lakers landed LeBron and changed gears from draft to, well a little further back in the draft, it became clear Luke Walton could not be the coach to get Lakers a Championship.
Loading embed tweet https://twitter.com/sportingnews/status/1106593124611248128?ref_src=twsrc%5Etfw
Loading embed tweet https://twitter.com/MichiganStOnBTN/status/1106641678616678402?ref_src=twsrc%5Etfw
Make no mistakes, this roster was not going anywhere far in the playoffs under any coach in the world (well maybe Pop, but he doesn't count), but as someone on Twitter put it eloquently, Luke Walton was dealt a shitty hand and he played it in the worst way he could.
Lakers, under Walton have shown nothing in the form of offense throughout his three seasons, and while the roster hasn't been great in any of the three seasons, it does not mean the coach just gives up and lets the players run whatever college offense they picked up in their one year. On defensive end Lakers had started to improve the last season and were doing well this season until Lonzo Ball went down and Lakers went from a top 5 defense to a bottom 5 defense. So maybe Luke doesn't get all the credit for the improvement in defense.
Magic Johnson and Rob Pelinka came in after Jim Buss and Mitch Kupchak were fired, but Luke Walton wasn't a hire made by them. He was a remnant of the Buss-Kupchak era and early this season it was made quite clear that neither Magic nor Camp LeBron (yes LeBron's camp is a real thing, although no one knows what that means; like is it just a bunch of people who pitch tents outside the stadium gates the moment LeBron switches teams?) did not prefer Luke Walton as a coach and he was always going to be the fall guy if the Lakers underperformed this season. And to say the Lakers underperformed this season is the understatement of the century.
So now it looks like Luke is a definite goner in this off season and the question of who replaces him becomes the talk of the town. Jason Kidd and Mark Jackson are two names that have been bandied about, but both are terrible offensive coaches with proven record of under utilizing assets, and given the Lakers track record in the recent times of gathering assets, that looks like a deadly combo of underwhelming assets being used underwhelmingly. Come on Magic nobody wants to see that after promises of Showtime basketball.
A fresh name that might give worried Lakers fans a bit of relief is that of Tom Izzo. For those unfamiliar with the college basketball scene, Tom Izzo is the head coach for Michigan state in the NCAA. He is a coach with excellent track record in college basketball and recently won his 600th game as a college head coach, joining an elite list of coaches to have achieved that. He has been the head coach of the Michigan State Spartans, since 1995.
Sean Deveney of Sporting News has reported that Izzo could be in line for that Lakers job.
"And while James might want to retread his old coach, former Lakers guard Tyronn Lue, or his old Olympic teammate, Jason Kidd, Johnson may want a push for Michigan State coach and friend Tom Izzo, who's given no indication he wants to leave the collegiate ranks." Sean Deveney reported
Izzo is a well reputed coach with good offensive schemes, but also has a reputation for being comfortable in his basketball schemes. It might be a problem for a LeBron James offense, but its better than the ISO ball schemes that were being run by default under Walton.
Oh side note, Izzo is a friend of a certain Magic Johnson. Can you guess where Magic played his college basketball? Well if you really didn't get it, and I have to spell it out for you, it's Michigan State.
---