How Ja Morant's Str*p Club Visit May Have Cost Him $39 Million Amidst Powerade Commerical Cancellation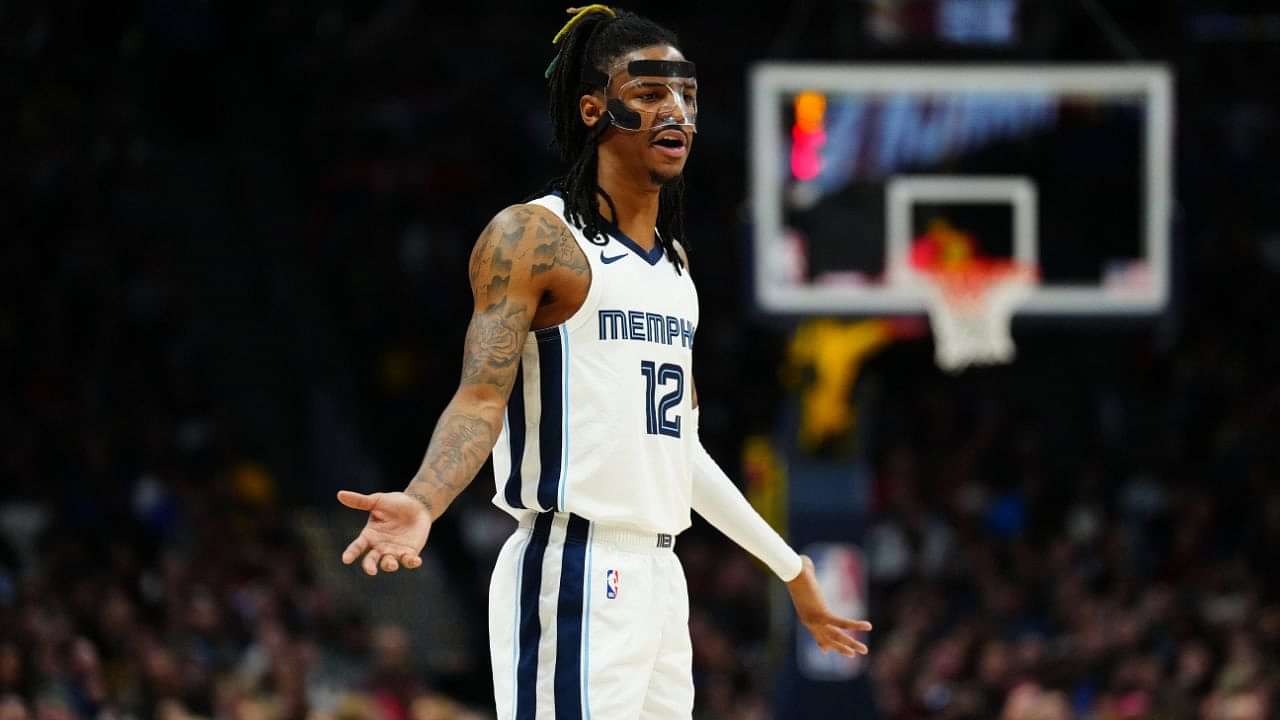 Ja Morant has found himself in quite a bit of hot water as of recent. The Memphis Grizzlies superstar made his presence known in the NBA as one of the best talents the league had to offer in less than 4 full years of playing. He has done everything from lead the Grizz through the Playoffs to make the team a must-watch franchise. 
Morant has revived the 'Grit 'n' Grind' Grizzlies with players like Jaren Jackson Jr, Dillon Brooks, and Desmond Bane at his side. Unfortunately, he's made a couple questionable choices along the way, resulting in him stepping away from the team for an unknown period of time. 
The most recent was when he flashed a firearm at a str*p club hours after playing a game against the Nuggets in Denver. He would brandish the gun on social media, leading to him being suspended from the team for an initial 2 games.
Also read: "This Makes it Sadder": Skip Bayless Blasts Ja Morant for $10 million Goof Up Amid Storm of Controversies
Ja Morant may have lost out on $39 million
According to Marc Spears on the 'Hoop Collective', Ja Morant could miss the rest of the season. He's reportedly checked himself into a rehabilitation program in Florida and will not return to the Grizzlies until he's received the requisite help he wishes to find. 
Him not returning for the rest of the season would likely mean a swift end to the Grizzlies' hopes of advancing in the Playoffs past the first round. However, it would also mean that Morant would most probably miss an All-NBA team due to the lack of games he's played in. 
Missing out on an All-NBA spot would mean that Ja would not receive $39 million. This is because the last year of his rookie scale contract, which is the 2022-23, requires him to make an All-NBA team for him to upgrade his rookie-max extension from $192 million to $231 million.
Loading embed tweet https://twitter.com/TheNBACentral/status/1635670399806578690?ref_src=twsrc%5Etfw
Ja has currently played in 53 games this season, averaging 27 points, 8.2 assists, and 6 rebounds a game while shooting 46% from the field. All-NBA teams allow for 6 spots for guards over the 3 teams and with players such as Damian Lillard, Donovan Mitchell, Stephen Curry, Kyrie Irving, Luka Doncic, and more in the mix, it'll be interesting to see if 29 games missed would be a factor that plays in here.
Also read: Ja Morant Rehab: The Latest Update on Memphis Grizzlies Superstar 
---