"I Carried A Firearm After I was Stabbed, Don't Judge Ja Morant": Paul Pierce Seemingly Jumps To The Grizzlies Star's Defense After The Video Of Him Surfaces Online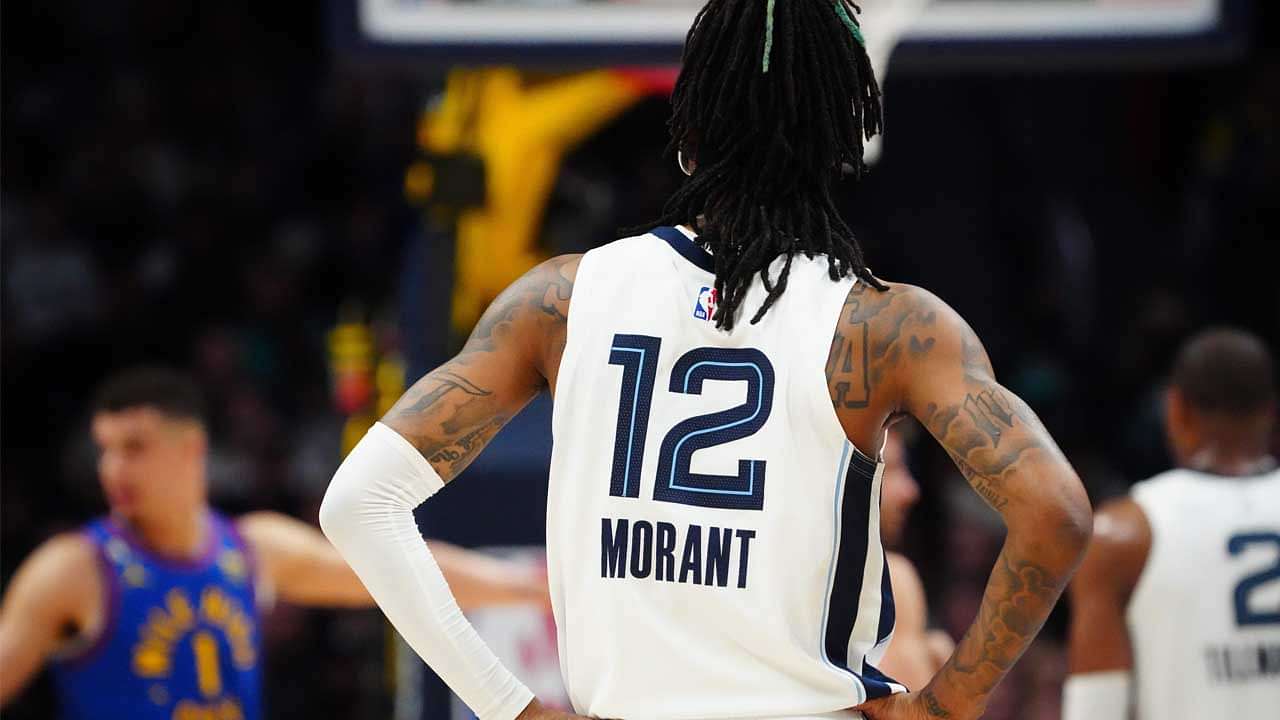 The whole NBA world is shocked at what just transpired – their poster boy Ja Morant has been caught flashing heavy metal on an Instagram live. He'd already been involved in a controversy during a Pacers game this season, where his posse got involved.
A couple of days ago, it was reported that he brandished a firearm at a minor while threatening him too. While that news came as a surprise, it also came out that he had done that allegedly in self-defense. A move to protect himself and his family is understandable, and then the video surfaced.
A seemingly inebriated Ja Morant was casually showing off his pistol, not even holding it properly. He was laughing and jumping around, brandishing a weapon that Gilbert Arenas was ostracized from the league for.
Paul Pierce, another polarizing player during his time had his say on the matter. He claimed that he also was strapped after his stabbing, an incident that changed his life forever. The stabbing caused a furor at that time, and Paul has been cautious ever since.
Also Read: "Pretend I Don't See Ja Morant's Mess!": Gilbert Arenas Advises Memphis Grizzlies to Not Hold Superstar Accountable For His Actions 
Loading embed tweet https://twitter.com/paulpierce34/status/1632298430419677186?ref_src=twsrc%5Etfw
Ja Morant is in a right hot soup – Can he take his misdemeanors and learn from them?
The era of Paul Pierce and Gilbert Arenas freaked the owners out – they did not want their players involved in any sort of crime, gangs, or guns. But it looks like that can never really go away.
In Paul Pierce's case, it was understandable, since his life was publicly threatened. He almost died and was given a new lease on life. But in Morant's case, however, there has never been an outward display of any threats.
He has a fairly normal upbringing and is liked throughout. A young man, only in his early twenties should never be carrying around a gun so openly. Americans do have a right to own a firearm, but not flash them on their Instagram Live. Even Pierce only ever flashed scantily clad women, not his weapon of protection.
A 2 game suspension seems fairly low, considering how his predecessor was very quickly moved out of the league. If he goes the same route, the Grizzlies would be in a right bit of trouble. All over something that could have been avoided so easily.
Also Read: "Nike Chose Ja Morant Over Kyrie Irving?": NBA Twitter Questions $33 Billion Company's Intentions
Will Ja Morant ever play again in the league?
By the looks of it, he is only suspended for 2 games. But the court of people's opinion remains. Once fans start regularly bad-mouthing him on social media, and don't turn up to the games, there is every possibility that the front office will look to move him.
But if this incident is taken as a one-off, and he does show change, there may be a case for him to continue in the league. Every young man makes mistakes – sports people are no different. The only difference is they get paid millions of dollars right before they turn 25 – even we'd be doing all sorts of crazy things.
Maybe not putting his private life on blast would be a good start – learn from Kawhi Leonard. Hopefully, this does change his behavior for the good.
Also Read: James Harden, Joel Embiid Create Record With Twin 30-Point, 10-Assist Outings In Win Over Bucks
---