"I Made the Justin Beiber Album": JaVale McGee Revealed How He Ended Up Getting Nominated for a Grammy while on the Draymond Green Show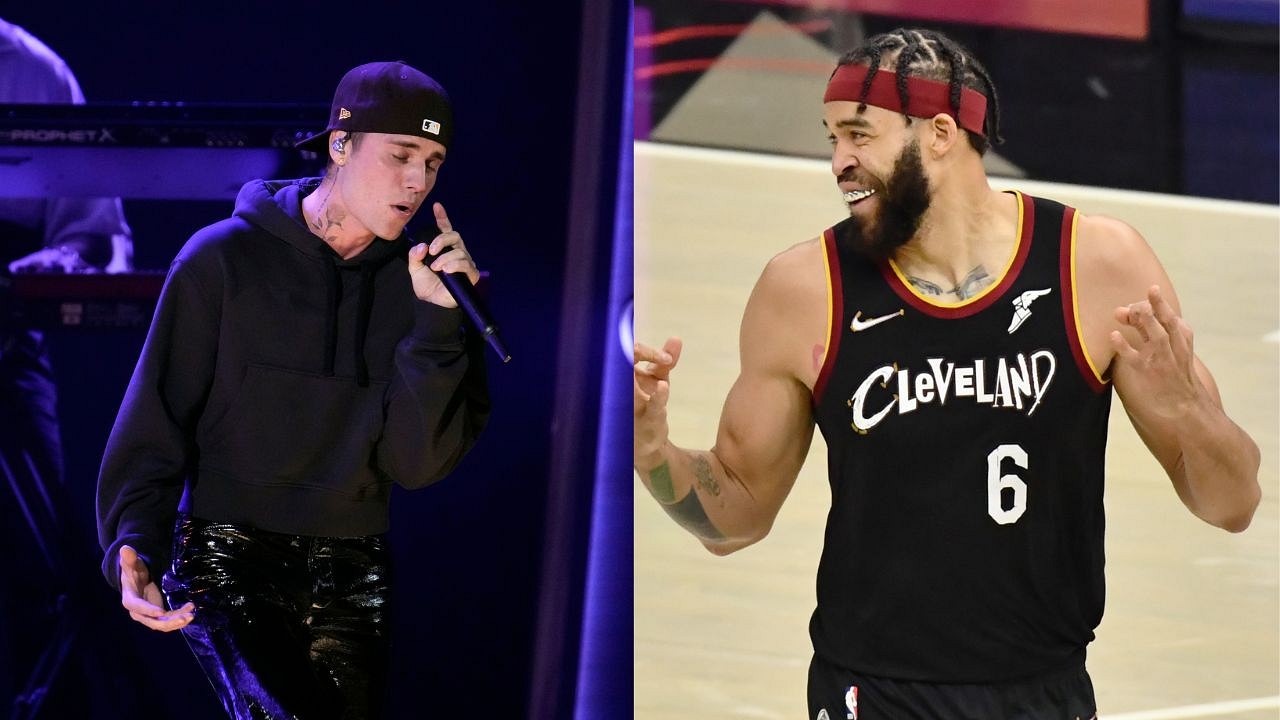 JaVale McGee is a three-time NBA champion across two stints with two of the most valuable franchises in basketball today. In addition, the 7ft 1″ center is also a Guinness World record holder for his spectacular dunk in the 2011 dunk contest. McGee became the first player to use three basketballs at one time in a dunk contest. His magnificent dunk from the year is renowned to this day due to the magnitude of the impediment of the dunk he had displayed.
However, a little-known fact about the 35-year-old is that he is a music artist and social media influencer. The seven-footer has an established YouTube channel on which he has released a couple of songs and posted footage of himself gaming. In fact, McGee disclosed to Draymond Green the tale of how he received a Grammy nomination for an album made by global music star Justin Bieber.
Also read: "Giannis Antetokounmpo is Clearly the MVP": Staggering Stat Proves How Greek Freak is Better Than His 2 MVP Years This Season
JaVale McGee divulged to Draymond Green the story of how he was nominated for a grammy. 
JaVale McGee once made an appearance on the podcast of former teammate and fellow champion Draymond Green. The pair discussed numerous topics, which included reminiscing about their championship days.
Although the topic that caught the attention of viewers was McGee's account of how the NBA center was elected for a Grammy nomination on an album made by world prominent artist Justin Bieber. McGee said:
"So then, when I got to the NBA, I started working with guys around the Oakland area. And in the process, I met this amazing songwriter named Poo Bear, and he's Justin Bieber's main songwriter. We get in the studio, he hears one of my beats, and he tells me to take the drums off. Let me just hear that melody. I'm playing that melody, and he's like, 'alright, load this up', and he just starts writing a song. He made one song. It's the only song he made. It's over. He's like, 'Alright, cool, appreciate it, bro'.
McGee continued: "I don't know, maybe two, three or four months later, he called me, and he's like, 'Oh yea, you made the album'. I'm just like, what are you talking about? What album? We didn't talk about any albums or anything. He's like, 'You made the Justin Bieber album'. Damn, that's fire, amazing. I made a Justin Bieber album? It's on his changes album, which got nominated for a Grammy. So that's, in turn, how I got nominated for a Grammy."
McGee has always been an avid music enthusiast prior to his advent in the NBA. Fortunately for him, it transcended into commercial success, either intentionally or unintentionally.
Also read: "Stephen Curry Begged Kevin Durant to Come Save the Warriors": Skip Bayless Attacks 2x MVP for Trash-Talking Chris Paul
McGee and Green's relationship.
JaVale McGee and Draymond Green were both teammates with the Golden State Warriors between 2016 and 2018. The pair won multiple championships during that span, with Green as the anchor and McGee as the starting center.
The championship runs from the Warriors during that period spearheaded their friendship, which has been present since then. Green's podcast provided McGee with the opportunity and platform to share his story, for which he will no doubt be grateful to Green.
Also read: How Ja Morant's Str*p Club Visit May Have Cost Him $39 Million Amidst Powerade Commerical Cancellation
---
Share this article