"Lamar Odom fighting tiny a** Aaron Carter, Shaq vs Peter Dinklage next?": NBA Twitter roasts former Lakers star after he wins lopsided boxing fight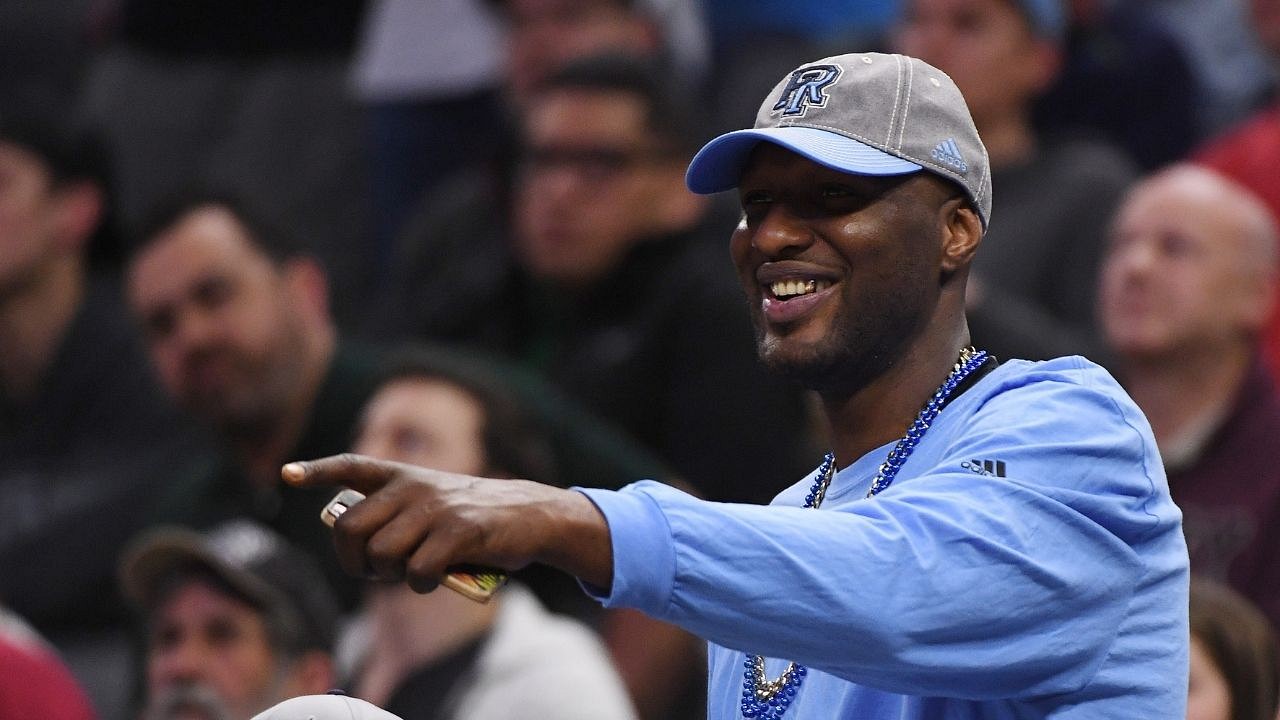 Lamar Odom took on a much smaller opponent, Aaron Carter, and won a 3-round exhibition boxing match last night.
Odom hasn't played in the league for quite a while now. He was in the news for all sorts of wrong reasons at the time that he dropped out of the NBA in his final stint. Odom's troubles peaked in 2015 when he was rescued, half-dead, from a cocaine overdose.
The man has since staged a strong return to regular life and maintains that he's been clever ever since. Odom has been through the grinder as an NBA player and as a man. Now that his sources of income aren't the same, he's trying to cash in on whatever mass appeal he's got.
Also Read: "Yep, Nikola Jokic is the MVP": Deandre Ayton reacts to the Nuggets star joining Kareem Abdul-Jabbar and Wilt Chamberlain with a 30-20-10 statline in Game 3
So just like Nate Robinson, Odom signed an agreement for an exhibition boxing fight against Aaron Carter this year. This came in the middle of his very public fallout with ex-fiance Sabrina Parr in late 2020 and Jan 2021.
NBA fans react to Lamar Odom beating Aaron Carter in an unfair fight
Simply put, this fight never made any kind of competitive sense. You don't need to be a rocket scientist to figure out the unfairness of a 6'10", 200+ lb man against musician Aaron Carter.
Carter was heavily tipped to lose even entering the fight, and lose the fight he did. Only a trained fighter at that height would've stood a chance with this difference in physique, and Carter was a far cry from a trained pro. The Internet piled on him.
What is this recent mockery of boxing? The Paul brothers. Lamar Odom fighting a tiny ass Aaron Carter. Who's next, Shaq vs Peter Dinklage?

— Noel Crespo (@cresponl) June 12, 2021
How was this even remotely a fair fight? Lamar is 10 inches taller and 65 pounds heavier than Carter. 😂pic.twitter.com/30exy2TXIL

— WG (@NvictusManeo) June 12, 2021
Also Read: "Savannah James Is A Beast, Hand Speed Up There With Sugar Ray Leonard": LeBron James was swept 3-0 by his wife In Dwyane Wade's New Cube Game
When your mom says we have Mayweather vs Paul at home.

— Naji Nasser (@NajNasser) June 12, 2021
Wouldn't last a round with Jake Paul

— its me (@moodatassforme) June 12, 2021
Is it really a fight with those things on their heads? Weak sauce!!!

— Ron (@nbfl20) June 12, 2021
That's that crackhead strength

— __iTweet__ (@__iTweet__) June 12, 2021
---
Share this article