"Russell Westbrook Fans Are Like Donald Trump Fans": Shannon Sharpe Goes Off On Clippers PG Following 'Fallout' With 4 Teams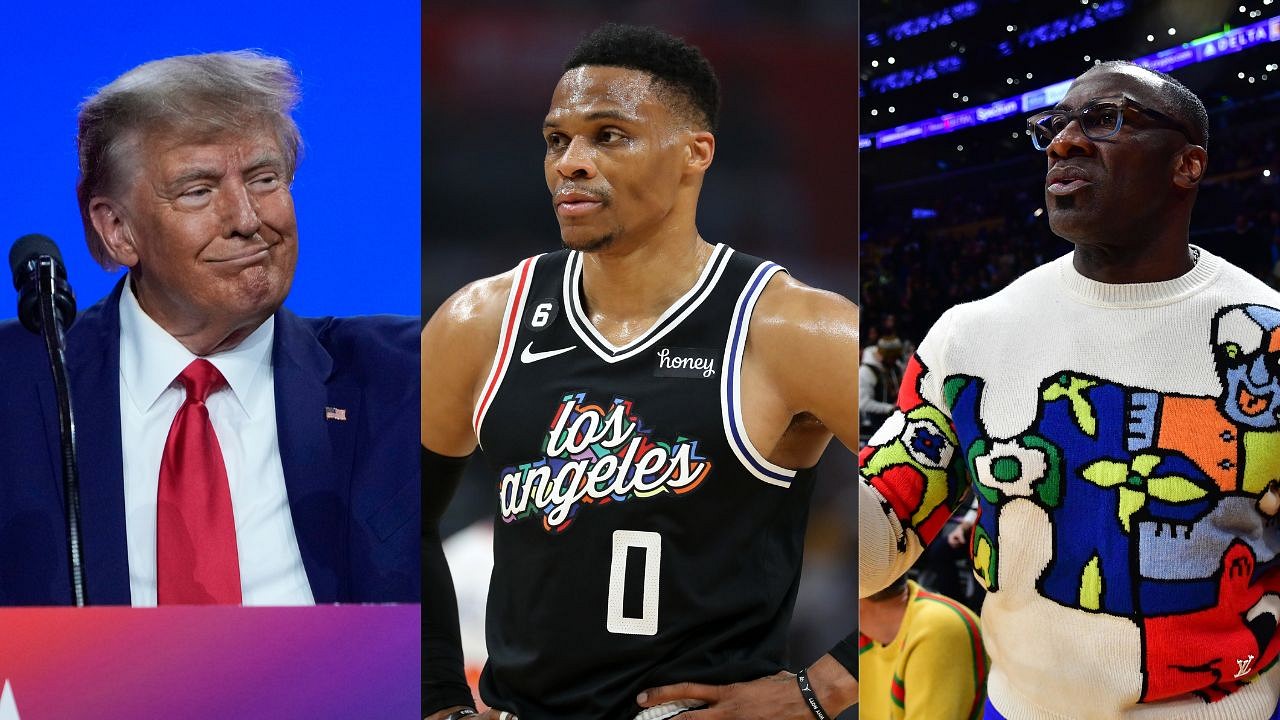 Russell Westbrook isn't exactly a man in form right now. The former MVP has hit a bit of a rough patch and does not look like he'll be getting out of it anytime soon. Now with the LA Clippers, Russ looks like a shadow of his former self. Nevertheless, his die-hard fans are ever-present.
This, however, is not sitting well with many people, including Shannon Sharpe. The former football star turned analyst has been critical of Brodie from time to time. Well now, he is taking aim at Westbrook's fans, likening them to the fans of former United States President, Donald Trump.
Also Read: "Anything Kawhi Leonard Needs, I Have His Back!": Russell Westbrook Talks About Clippers' Teammate After Win Over Knicks
Shannon Sharpe likens Russell Westbrook fans to fans of former President Donald Trump
The last two seasons have been seasons to forget for Russell Westbrook. The nine-time All-Star has been struggling on the court and has been the subject of much criticism.
One such critic is Shannon Sharpe. The UNDISPUTED analyst has had Brodie under a microscope ever since he joined the LA Lakers last season. After all, it's the team his favorite player LeBron James plays for, and the addition of Russ did more damage than it did help.
But now, Russ is gone, and to the Lakers' hometown rivals, the Clippers, drawing the ire of Sharpe. However, rather than critique Westbrook again, Sharpe has taken aim at his fans, drawing similarities between them and Trump supporters. Why? Because they still support him despite his bad form.
Cancel this show dawg…

What the fuck is dis?! pic.twitter.com/YXdHT3ULES

— (JC) RussIsDaLife 🏁 #WhyNot 😤 (@Number9IsDaLife) March 14, 2023
There can be no denying that this is an absurd take from Sharpe. One that Westbrook fans and Westbrook himself will not be happy about.
Shannon Sharpe believes Russ is not getting enough flack for falling out with his last four teams
Suggesting his fans are similar to Trump supporters is one thing, but Shannon Sharpe did raise an important question regarding Russell Westbrook. Sharpe believes that Brodie should be held more accountable for his fallout with four different teams over the last four years.
After all, since leaving OKC, Russ has spent no more than a year on three teams, the Houston Rockets, the Washington Wizards, and the LA Lakers. Clearly, this isn't just a "fit" issue, Westbrook does have some problems, and he will need to adapt real quick if he wants to stay in the league.
Also Read: "His Formal Romper is Hideous": Russell Westbrook and Wife Nina Make Huge Fashion Blunder in Vanity Fair's Oscars After Party
---
Share this article