"Stephen Curry Is Must See TV": Ayesha Curry Hyped Up Husband Before 36 Point OT Outburst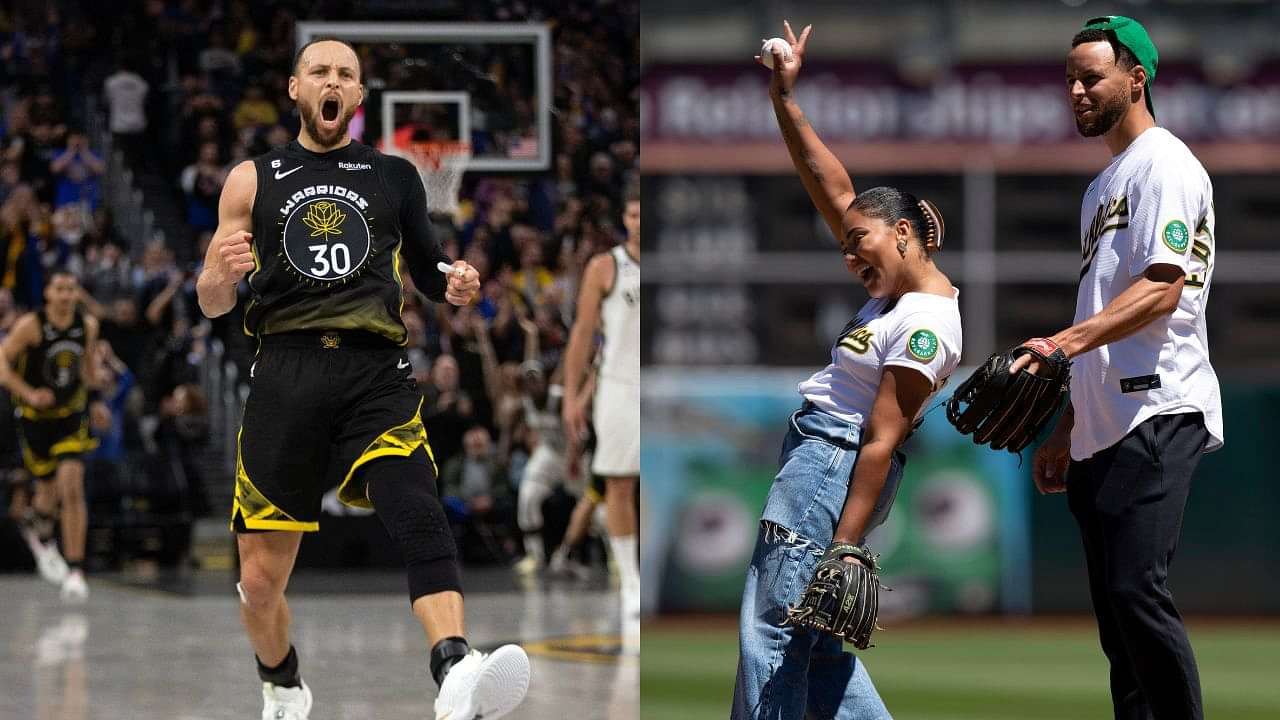 The Golden State Warriors had a must-win game today. Having lost three games in a row on the road, the Warriors were flirting with the play-in tournament, something no team wants. Hosting the Milwaukee Bucks, it seemed like a mountain task for the defending champions. As they say, 'Cometh the hour, cometh the man,' and Stephen Curry did come.
The 6ft 2″ Warriors' superstar had a slow start to the game, but when it mattered the most, he delivered the results. Scoring 22 out of his 36 points in the 4th quarter and overtime, Steph led the Dubs to a 125-116 win over the Bucks.
Not only did he dazzle us with his incredible scoring, but at the same time, he also had a massive block to send the game to OT.
Loading embed tweet https://twitter.com/NBCSWarriors/status/1634766477885861888?ref_src=twsrc%5Etfw
Playing in front of the home crowd may have energized the 4x Champ, but his wife, Ayesha Curry, might have had something to do with it as well.
Also Read: "I'm Just Getting Old!": Stephen Curry Jokes About Turning 35 After Leading Warriors Past Bucks in OT Win
Ayesha Curry hyped up Stephen Curry before the game
After a 0-3 road trip after returning from injury, Stephen Curry would have been raring to correct things at home. It didn't take the defending champions long, as they took down the NBA's best record holders, the Milwaukee Bucks.
Steph was sensational, and while seeding is a motivator, the other could have been his lovely wife. Taking it to Instagram, she shared a post talking about Steph is Must-See TV.
Loading embed tweet https://twitter.com/dubs3000/status/1634801959709417475?ref_src=twsrc%5Etfw
In case you're wondering what the post is, it's this:
Loading embed instagram https://www.instagram.com/p/CpqZ5_MyvkT/?utm_source=ig_embed&utm_campaign=loading
Using the extra motivation provided by his loving wife, the Chef obliterated the Bucks in the 4th and OT. The Warriors would hope Steph stays in this form as they head to the final 14 games of the season.
Also Read: "LeBron James Asked My Fiancée If There's a Tic Tac In Her Blouse": Chael Sonnen's First Allegation on NBA Superstar Was a Decade Ago
Ayesha Curry at the Forbes 30/50 summit
While Steph was on the road after returning from injury, so was Ayesha Curry. Instead of going to Los Angeles, Oklahoma City, and Memphis, Ayesha was in Abu Dhabi. She was a speaker in the Forbes 30/50 summit.
She talked about leveling the playing field for women of color and how she aims to do the same with Sweet July.
Loading embed tweet https://twitter.com/Forbes/status/1633590918082330624?ref_src=twsrc%5Etfw
It's great to see what this incredible couple is doing for people all around the world. Can't wait to see what's next in store for them!
Also Read: Having Hosted President Obama at Her Restaurant, Ayesha Curry Speaks Up About Difficulties She Faced in the Food Industry
---