Lamar Jackson Girlfriend: A Little Peep Into the Mysterious Lives of Lamar Jackson & His Girlfriend Jaime Taylor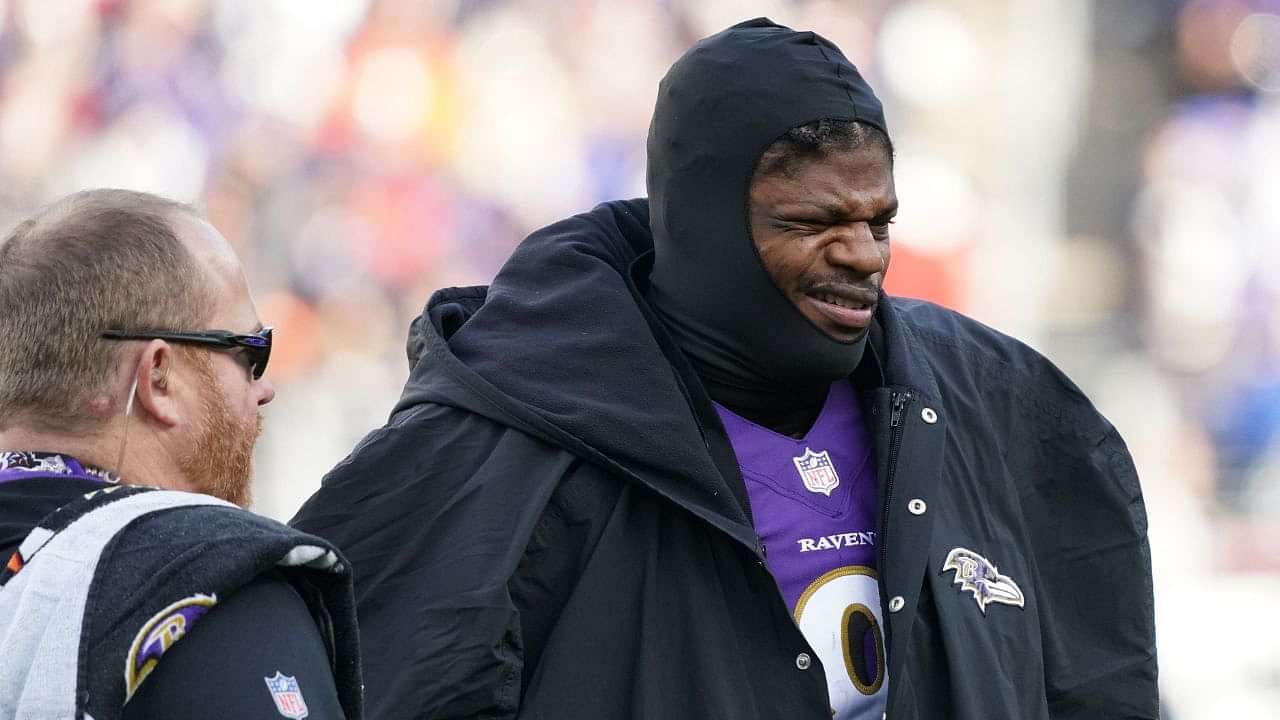 Lamar Jackson has had a year he could easily skip from his NFL career. Starting off with glimpses of his 2019 MVP-winning season, Jackson showed lot of promise this year. However, after an injury and losing form his game wasn't the same. It's safe to say, the noise around his contract and future in Baltimore also didn't help the situation. As the off-season is in full swing, the Ravens will have some work to do. With their star quarterback entering free agency, the Ravens will either look at a contract renewal or look at other options to replace Jackson.
While there is uncertainty around his future, it's certain that Jackson will be a starting quarterback in 2023. The talent and skill he brings to a team is unmatched and that will ensure he has a spot on the starting roster of one of the many NFL teams. It would be in the best interest of the Ravens to break the bank in order to keep the star QB. While Jackson enjoys his downtime, he is most likely to be spending the majority of the off-season with his partner, Jaime Taylor.
Also Read: Lamar Jackson steps up for a homeless woman, makes his voice heard through Twitter
Mysterious lives of Lamar Jackson and Jaime Taylor
Jaime Taylor and Lamar Jackson go way back. The couple has been very proactive in staying away from the spotlight. Keeping a low profile, very minimal is known about Jackson's partner. The quarterback hasn't ever posted with her on his social media either. From the looks of it, Jaime Taylor doesn't seem to have a presence on social media.
Though there isn't much access to the lives of the couple, there is still some information on their lives. The couple started dating during their time at the University of Louisville. Jackson being a few years older than Taylor, was in college while she was still in High School. While she was still in high school, Taylor traveled nine hours to support her boyfriend. The couple was often seen post his games. On joining Louisville, Taylor, and Jackson made it official and the rest is history.
Taylor even gave birth to their first and only daughter until now, Milan in 2021. Lamar Jackson took to his Instagram stories to celebrate their daughter's first birthday. Unlike many other NFL WAGs, Taylor is not a social media personality. She runs her own business out of Los Angeles. A groomer by profession, Taylor doesn't rely on Jackson for their family's wealth. She has worked with leading brands in the United States. Taylor and Jackson complement each other well and clearly bring the best out of each other.
His girlfriend, of African-American origin, has also gone on record to say she learns a lot from the Ravens' quarterback. With his future being a question mark, Jackson will definitely consider his partner's opinion before making the decision.
Also Read: "$113 Million Offer For Lamar Jackson, While Deshaun Watson is Getting $230 Million": Shocking Revelation About 'Lamar-Ravens' Negotiations Leaves NFL Twitter in a Frenzy
---