Anthony Richardson's Girlfriend: Is the Potential #1 Draft Pick Currently Dating Anyone?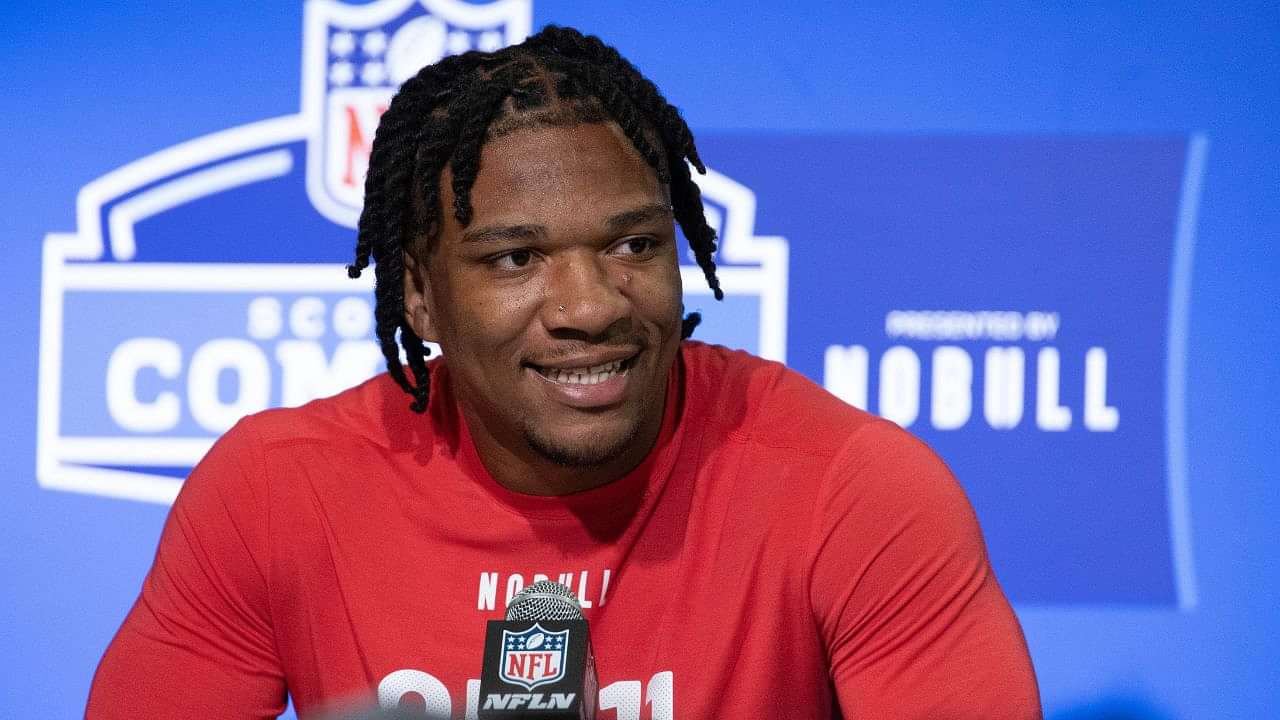 The NFL Combine 2023 saw a bunch of exceptional talents acing the combine day drills with great ease. One such athlete who mesmerized everyone was the Florida quarterback Anthony Richardson. The 21-year-old has already improved his draft stock and is sure to go in the early first round. In fact, analysts believe that he might secure a first-overall pick as well.
Loading embed tweet https://twitter.com/YahooSports/status/1632128695296221184?ref_src=twsrc%5Etfw
Whether it was a 40-yard dash, vertical, or a broad jump, the passer broke Combine records set for years. He is expected to join the club of former Gators like Kadarius Toney, CJ Henderson, Kyle Pitts, and Kaiir Elam to secure a spot in the top 10 overall draft picks. With so much hype following his dominating performance, fans have begun digging out his relationship status.
Also Read: NFL Draft 2023: Potential Top 5 Picks Who Can Dominate Draft Day
Is Anthony Richardson committed?
Fair to say from here onwards, the Florida native will be under the close scrutiny of fans. According to multiple reports, the youngster has refrained from making comments on his personal life. He is currently focused on making a career in pro football and is on the path to establishing great value once he gets picked.
While speaking to the reporters following his Combine day performance, the youngster mentioned seeking greatness and following the footsteps of greats like Tom Brady and Patrick Mahomes.
"I want to be a legend. I want to be like Patrick Mahomes. I want to be like Tom Brady. I want to be one of the greats." Richardson said in the press conference, per ghgossip.com. "I will be one of the greats because I'm willing to work that hard and get to that point. To answer your question, I feel like I'm going to be one of the greats for the next few years," he added.
Richardson's NFL Combine 2023 stats
The quarterback's performance was at par with a track and field athlete. His first record came with a 40 ½-inch vertical jump, which is the best since 2003. He tied the former wide receiver Matt Jones' record with a 10-9 broad jump. One of the most eye-catching events was the 40-yard dash. And certainly, as expected, the passer registered a phenomenal time of 4.43 seconds, per Yahoo Sports.
His physical attributes also deem him fit to make a great NFL quarterback. He is 6'4″ weighing 244 pounds, making him one of the few talents to possess so many skills at college. It will be interesting to see whether he gets picked as expected once the NFL 2023 draft kickstarts on April 27.
Also Read: NFL Combine 2023: Top 5 Offensive-Linemen Who Failed to Meet Expectations at This Year's Combine
---