As Jeffrey Soffer Dating Rumors Intensify, Gisele Bündchen Seen Relaxing on the Beach with Daughter in Costa Rica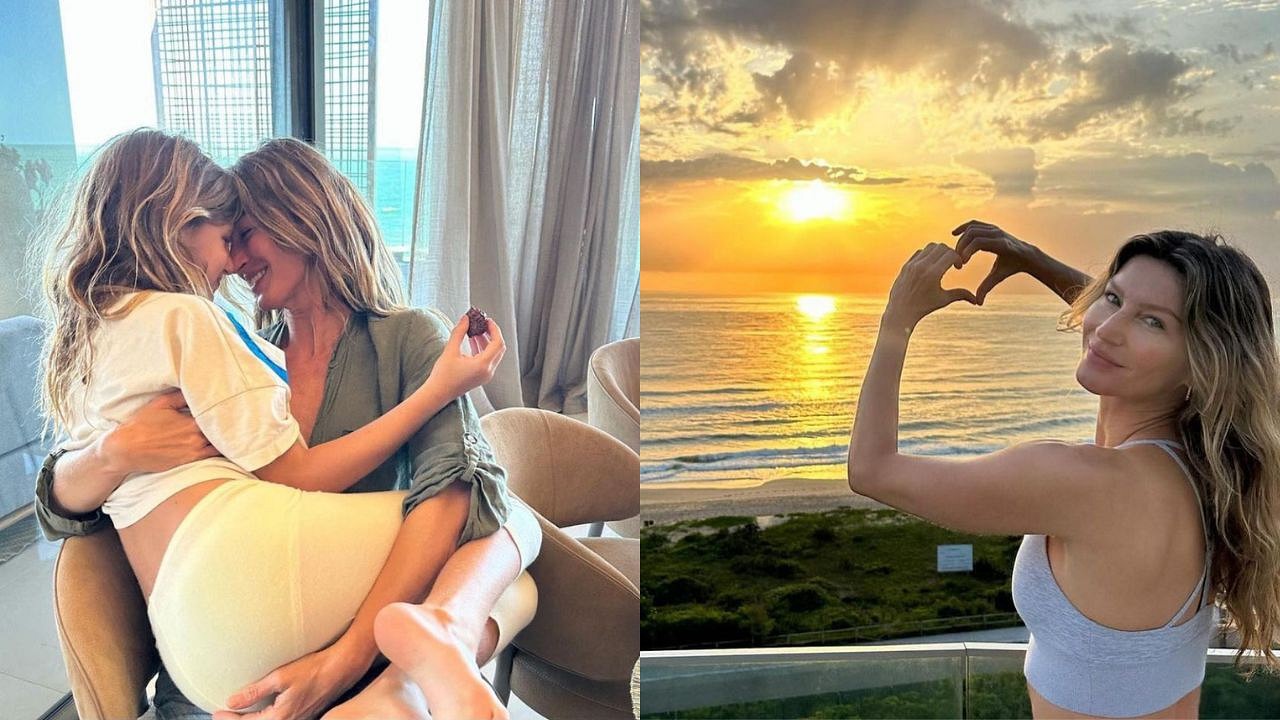 The former wife of Tom Brady has been on the move since her divorce. Gisele Bündchen is flourishing in her professional career. The former Victoria's Secret Angel worked with Louis Vuitton, Versace, Chanel, Aritzia, etc. in the past few months. Even though her professional career is skyrocketing, her dating life has been vague since her divorce. Hence, whenever the Brazilian supermodel needs to take some time away from her busy schedule, she vacations in Costa Rica with her children.
The runway model loves to go to the beach to cool herself down. Fans have seen her relaxing with family members on the beach all the time. Also, the mother-daughter duo always do fun activities together. Hence, she took a stroll on the beach with her daughter, Vivian.
Gisele Bündchen looks fabulous on the sandy beach
The 42-year-old looked relaxed as she walked barefooted on the sand. Bündchen wore a green bikini and a beige sarong, which showed off her toned figure. Little Vivian wore a simple white T-shirt. The mother-daughter duo kept their hair loose and enjoyed each other's company.
 

View this post on Instagram

 
Their two dogs also accompanied them on their walk. This time, Gisele's jiu-jitsu instructor and previously linked beau did not join them. Recently, people saw the two at the same beach on a relaxing stroll. She wore a plain brown bikini and a beige sarong, while her handsome instructor was dressed in a navy blue T-shirt and green shorts. Fans believe that the two are romantically involved with each other. However, a new man has taken Joaquim Valante's spot.
Who is the new man in the model's life?
Jeffrey Soffer is a Florida-based businessman who is a real estate mogul. Soffer has a whopping net worth of $1 billion. Thus, making him richer than her previous husband and even herself.
Soffer was friends with the seven-time Super Bowl champion and met him occasionally. They became friends because Brady purchased a property that was opposite Soffer's mansion. A report said that Tampa Tom's ex-wife met Soffer secretly each week and that they have been seeing each other for quite some time, though no confirmation was made by Gisele.
 

View this post on Instagram

 
But the model seemingly addressed dating rumors on Instagram. She uploaded a picture to her account and captioned it, "Everything we hear is an opinion, not a fact. Everything we see is a perspective, not the truth."
---
Share this article