NFL Week 2 Injury Report: Richard Sherman, Michael Thomas Among Players Set to Miss Week 2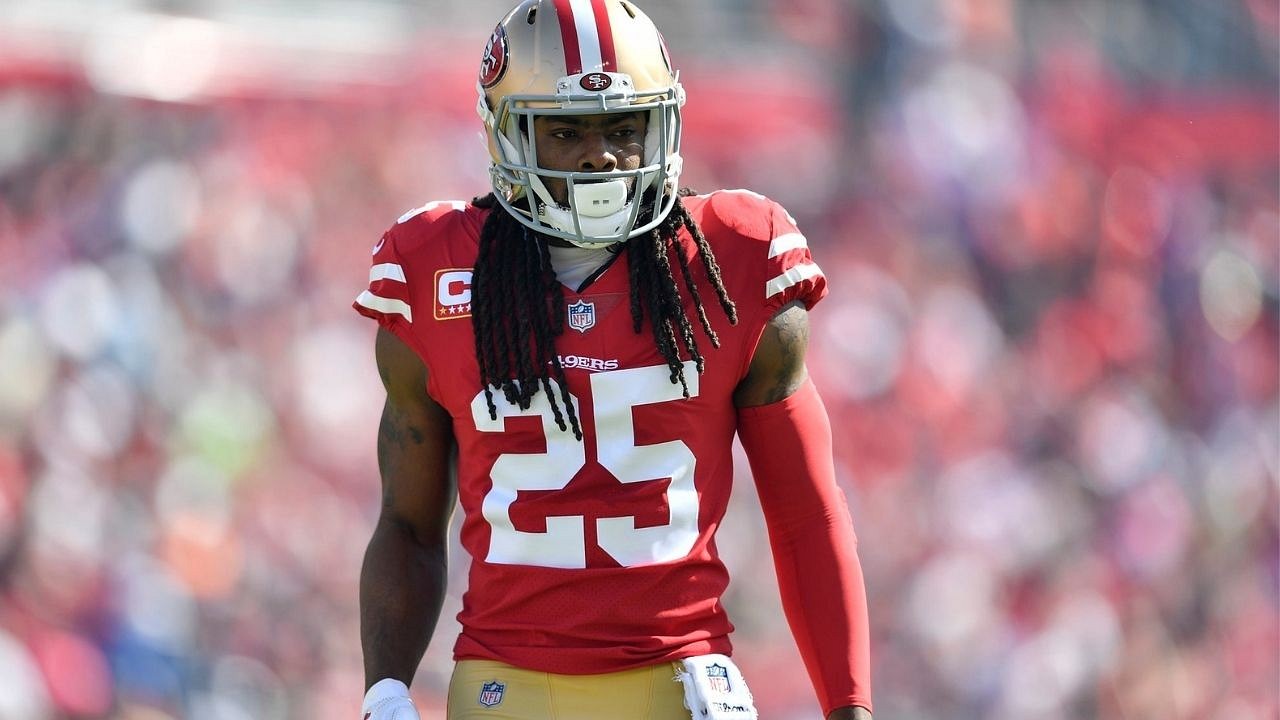 Week 1 of the 2020 season saw a number of big name players sustain injuries. Here is the current injury report heading into week 2 of the 2020 NFL season:
Also read: NFL Week 1 Players of the Week: Lamar Jackson and Ryan Kerrigan highlight week 1 MVPs
NFL Week 2 Injury Report
Richard Sherman, CB
Team: San Francisco 49ers
Injury: Leg
Status: IR-Possible return in week 4
The news of Sherman's injury is a huge blow to the 49ers who are dealing with numerous injuries, especially on offense. Sherman's injury also comes as a surprise, considering he played 74 out of 78 snaps in the week 1 loss against the Cardinals.
Even stranger, Sherman was effective on Sunday, allowing just one catch all day and his name wasn't mentioned on any post-game injury report.
Per Mike Garafolo, Sherman hurt his leg, but details of the injury are still unclear. The 32 year old will be sidelined for, at the least, the 49ers' next 3 games.
The #49ers are placing CB Richard Sherman on IR today, sources say. He'll be sidelined at least three weeks. Exact injury unclear but am told it's a leg issue.

— Mike Garafolo (@MikeGarafolo) September 16, 2020
Le'Veon Bell, RB
Team: New York Jets
Injury: Hamstring
Status: IR-Possible return in week 4
Bell suffered the hamstring injury in the first half of the Jets' week 1 loss against the Bills. He attempted to play through it, but only managed to pick up 14 rushing yards in the game.
Bell will sit out the next 4 weeks. Until then, veteran RB Frank Gore will have to pick up the slack.
Michael Thomas, WR
Team: New Orleans Saints
Injury: High Ankle Sprain
Status: Doubtful
Thomas suffered a high ankle sprain in week 1 as the Saints cruised past Tom Brady and the Bucs. What initially seemed like an insignificant injury has become serious quickly.
It now looks likely that Thomas will end up on the 3 week injured reserve. Apart from the Saints, this injury is also terrible news for fantasy owners who drafted the pre-season consensus top WR.
Also read: Big Ten Football Schedule 2020: When does Big 10 Football start?
Phillip Lindsay, RB
Team: Denver Broncos
Injury: Turf Toe
Status: Questionable
Marlon Mack, RB
Team: Indianapolis Colts
Injury: Achilles
Status: Out for season
George Kittle, TE
Team: San Francisco 49ers
Injury: Knee Sprain
Status: Questionable
Deebo Samuel, WR
Team: San Francisco 49ers
Injury: Foot
Status: IR
Brandon Aiyuk, WR
Team: San Francisco 49ers
Injury: Hamstring
Status: Questionable
DeVante Parker, WR
Team: Miami Dolphins
Injury: Hamstring
Status: Questionable
Denzel Mims, WR
Team: New York Jets
Injury: Hamstring
Status: IR-Possible return in week 5
David Njoku, TE
Team: Cleveland Browns
Injury: Knee
Status: IR-Possible return in week 5
---