Rihanna Super Bowl: Nick Wright Stays on the Fence as he Gets Questioned About Rihanna's Super Bowl Performance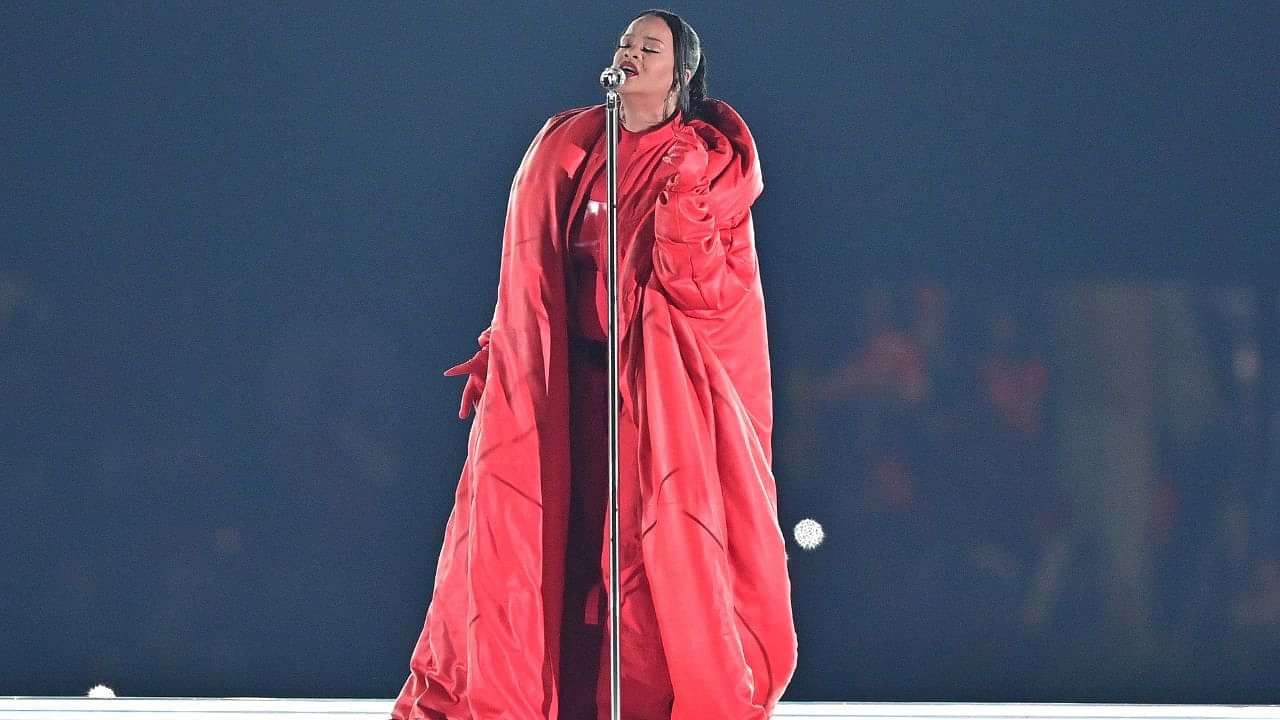 While the Super Bowl took place over the weekend, there was the usual rah-rah around the event and its festivities. Along with being the greatest platform for the sport, the Super Bowl also draws viewership for its halftime show and the commercials. Being one of the most marketable properties in American sports, the Super Bowl draws in revenue like no other.
Building up to the Super Bowl, all eyes were not only on the game but also on the much-awaited halftime show. With Rihanna being the lead performer for the halftime show, the music Goddess had already become a headliner before taking to the stage. With the scarcity of her concerts lately, Rihanna fans were all set to tune into her halftime show as well. While some tuned in, some Ri-ri loyalists even made their way to Arizona to catch a glimpse of their queen in action.
Also Read: Stephen A. Smith Gets Hounded by Rihanna Fans for "She Ain't Beyoncé" Comment, Forced to Apologize
No picking favorites for the Super Bowl halftime show
Building to the main event, all eyes were on Mahomes, Hurts, and Rihanna. A popular TV personality was questioned on his take on the halftime show. Nick Wright was asked whether the Rihanna performance would have been the greatest Super Bowl halftime show of all time. This question came to him in his "What's Wright? With Nick Wright" segment. 
Choosing to stay on the fence, the TV personality didn't respond to the question in a black or white form. Given the lineage of performers that have performed at the halftime show, Wright said this question was setting him up for failure. No matter what he would have said, he would have disappointed a certain set of people with an answer. The halftime show has seen the likes of Beyonce, Prince, Michael Jackson, Snoop Dogg, and Eminem to name a few. Picking Rihanna as the best among these names would disappoint lots of fan groups.
However, Rihanna owned the stage during the halftime show. According to some numbers, the halftime show had more viewership than the Super Bowl itself. The famous singer also revealed her second pregnancy during her appearance on stage. Delivering a performance of that level while pregnant was quite something. 
She definitely broke the internet and added to the fireworks the Super Bowl was already set for. While the Chiefs took home the Vince Lombardi, Rihanna took away the hearts of her fans.
Also Read: "Crap! Rihanna Should Not Be the Halftime Performer": Texas Congressman Blasts NFL for Shining the Spotlight on the Pop Icon
---