Tom Brady's Rumored Girlfriend Veronika Rajek Pens an 'Emotional Note' for the Tampa Bay QB After Crushing Loss Against Cowboys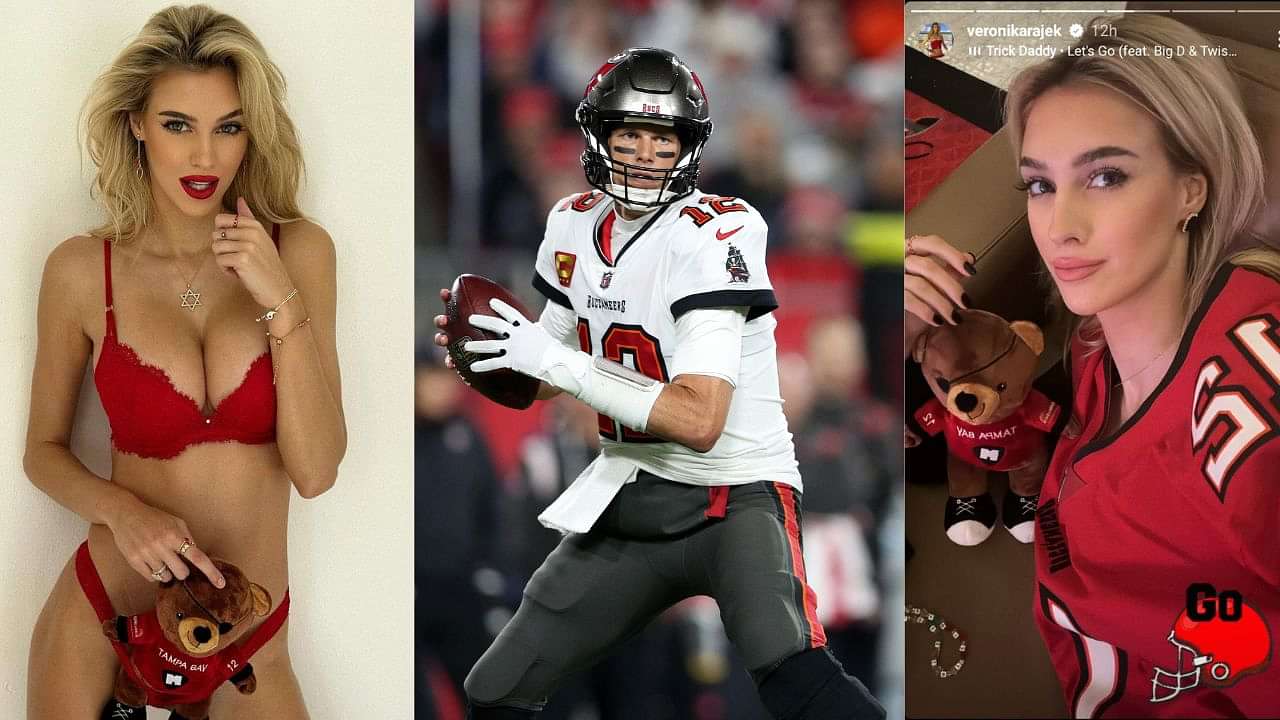 Tom Brady is one of the finest quarterbacks to ever play the great game. After winning as many as 7 Super Bowl titles, the champion athlete decided to retire last year. However, he surprised everyone by coming back to the league in a matter of weeks.
Since then, not a lot of things have gone Brady's way. His marriage has ended, his FTX investment has landed him in deep trouble, and his performances on the field haven't been up to the mark.
However, the ever so optimistic quarterback changed things around for him and his team in the latter half of the season. A couple of really close come from behind victories allowed Tom and Co. to make their way to the playoffs.
While it was evident that things will not be easy for Tampa Bay in the wildcard round as they were up against the mighty Cowboys, faithful Brady lovers were still hoping for a miracle.
Also Read: "You're going nowhere with Aaron Rodgers" : Skip Bayless feels sorry for the Packers as he believes there is no future with the 3x MVP
Veronika Rajek shows her support for Tom Brady after embarrassing loss against Cowboys
One among those admirers was Slovakian bombshell Veronika Rajek who is rumored to be dating the quarterback. She also took to Instagram to share a series of stories and posts showing support for her favorite star.
Loading embed instagram https://www.instagram.com/p/CnfcPCkuA-7/?utm_source=ig_embed&utm_campaign=loading
However, not even her wishes could help Tom as the Bucs were brutally thrashed by the team from Dallas. Thee wasn't a single moment when Brady's men looked in control. Right from the word go, Dak and Co. were able to exert pressure on their opposition and as a result, the final score was 31-14 in favor of Jerry Jones' team.
As soon as the contest ended, Tom started getting savagely trolled. However, Veronika couldn't hold back from extending her support for the great athlete. "I am just sorry but one guy cannot play for everyone on the field," Rajek posted on her Insta story.
"TB you did your best like always. But one piece of puzzle doesn't make a picture," Rajek added. As far as Brady-Rajek dating rumors are concerned, the picture will get clearer in the near future as now Tom's season has ended and he might step out for a date in the coming days.
Also Read: "They created a monster": Cardinals veteran slams Kyler Murray for his inadequate performance post $230 million contract extension
---